S vašim nadšením pre inovácie môžeme spoločne vytvárať lepší zajtrašok. Už viac ako storočie sa nám darí udržiavať dedičstvo inovácií, ktoré siaha k našim koreňom v roku 1885 a vynálezu prvého elektrického izbového termostatu. Poskytujeme príležitosti, ktoré vám umožňujú učiť sa od tých najlepších v odvetví. Ako súčasť globálnej organizácie môžete vašou prácou ovplyvňovať životy ľudí po celom svete a budovať svoje profesionálne smerovanie.




Strategickým zameraním na budovy a energetické platformy pomáhame našim zákazníkom uspieť a zároveň vytvárať hodnotu pre našich akcionárov. Budúcnosť si vyžaduje odvážne myšlienky, podnikateľského ducha a spoluprácu.




Zamerajte vašu kariéru na budúcnosť. Budúcnosť vás potrebuje!

",area:"Elektrotechnicky priemysel",employees:"1500",created_at:"2019-05-10T14:00:19.000Z",updated_at:"2021-10-19T17:46:37.000Z",customer_id:"5077656068",payment_method_token:"bdfwrzk",tin_vat:"SK2020319763",affiliate_id:null,company_url:"johnson-controls-international-spol-s-r-o",title_image_url:null,facebook_url:null,linkedin_url:null,instagram_url:null,twitter_url:null,address_id:147,youtube_url:null,company_premium_settings_id:153,subscribers:[{id:1,account_id:337,company_id:167,created_at:"2021-05-30T19:31:07.000Z",updated_at:"2021-05-30T19:31:07.000Z",is_active:1},{id:420,account_id:4705,company_id:167,created_at:"2021-10-28T09:15:17.000Z",updated_at:"2021-10-28T09:15:17.000Z",is_active:1},{id:424,account_id:4706,company_id:167,created_at:"2021-10-28T09:19:57.000Z",updated_at:"2021-10-28T09:19:57.000Z",is_active:1},{id:432,account_id:4731,company_id:167,created_at:"2021-10-29T14:21:44.000Z",updated_at:"2021-10-29T14:21:44.000Z",is_active:1},{id:440,account_id:4734,company_id:167,created_at:"2021-10-29T14:53:02.000Z",updated_at:"2021-10-29T14:53:02.000Z",is_active:1},{id:441,account_id:4736,company_id:167,created_at:"2021-10-29T15:04:42.000Z",updated_at:"2021-10-29T15:04:42.000Z",is_active:1},{id:445,account_id:4738,company_id:167,created_at:"2021-10-29T17:12:58.000Z",updated_at:"2021-10-29T17:12:58.000Z",is_active:1},{id:449,account_id:4746,company_id:167,created_at:"2021-10-30T07:10:50.000Z",updated_at:"2021-10-30T07:10:50.000Z",is_active:1},{id:453,account_id:4751,company_id:167,created_at:"2021-10-30T14:03:10.000Z",updated_at:"2021-10-30T14:03:10.000Z",is_active:1},{id:461,account_id:4790,company_id:167,created_at:"2021-11-01T14:37:20.000Z",updated_at:"2021-11-01T14:37:20.000Z",is_active:1},{id:469,account_id:4796,company_id:167,created_at:"2021-11-01T19:04:36.000Z",updated_at:"2021-11-01T19:04:36.000Z",is_active:1},{id:480,account_id:4803,company_id:167,created_at:"2021-11-02T05:49:35.000Z",updated_at:"2021-11-02T05:49:35.000Z",is_active:1},{id:489,account_id:4830,company_id:167,created_at:"2021-11-02T10:27:59.000Z",updated_at:"2021-11-02T10:27:59.000Z",is_active:1},{id:501,account_id:4854,company_id:167,created_at:"2021-11-02T16:35:24.000Z",updated_at:"2021-11-02T16:35:24.000Z",is_active:1},{id:510,account_id:4867,company_id:167,created_at:"2021-11-02T19:57:26.000Z",updated_at:"2021-11-02T19:57:26.000Z",is_active:1},{id:516,account_id:4874,company_id:167,created_at:"2021-11-03T08:28:18.000Z",updated_at:"2021-11-03T08:28:18.000Z",is_active:1},{id:518,account_id:4892,company_id:167,created_at:"2021-11-03T19:36:22.000Z",updated_at:"2021-11-03T19:36:22.000Z",is_active:1},{id:527,account_id:4898,company_id:167,created_at:"2021-11-04T04:52:13.000Z",updated_at:"2021-11-04T04:52:13.000Z",is_active:1},{id:532,account_id:4901,company_id:167,created_at:"2021-11-04T08:14:42.000Z",updated_at:"2021-11-04T08:14:42.000Z",is_active:1},{id:550,account_id:4920,company_id:167,created_at:"2021-11-05T06:36:31.000Z",updated_at:"2021-11-05T06:36:31.000Z",is_active:1},{id:557,account_id:4939,company_id:167,created_at:"2021-11-05T17:43:44.000Z",updated_at:"2021-11-05T17:43:44.000Z",is_active:1},{id:560,account_id:4942,company_id:167,created_at:"2021-11-05T19:43:12.000Z",updated_at:"2021-11-05T19:43:12.000Z",is_active:1},{id:567,account_id:4946,company_id:167,created_at:"2021-11-05T20:18:31.000Z",updated_at:"2021-11-05T20:18:31.000Z",is_active:1},{id:576,account_id:4956,company_id:167,created_at:"2021-11-06T09:44:06.000Z",updated_at:"2021-11-06T09:44:06.000Z",is_active:1},{id:582,account_id:4976,company_id:167,created_at:"2021-11-07T09:28:24.000Z",updated_at:"2021-11-07T09:28:24.000Z",is_active:1},{id:588,account_id:4988,company_id:167,created_at:"2021-11-07T18:01:09.000Z",updated_at:"2021-11-07T18:01:09.000Z",is_active:1},{id:596,account_id:4993,company_id:167,created_at:"2021-11-07T22:07:28.000Z",updated_at:"2021-11-07T22:07:28.000Z",is_active:1},{id:606,account_id:5010,company_id:167,created_at:"2021-11-08T15:07:22.000Z",updated_at:"2021-11-08T15:07:22.000Z",is_active:1},{id:612,account_id:5023,company_id:167,created_at:"2021-11-08T19:34:55.000Z",updated_at:"2021-11-08T19:34:55.000Z",is_active:1},{id:616,account_id:5026,company_id:167,created_at:"2021-11-08T20:03:59.000Z",updated_at:"2021-11-08T20:03:59.000Z",is_active:1},{id:628,account_id:5034,company_id:167,created_at:"2021-11-09T08:52:34.000Z",updated_at:"2021-11-09T08:52:34.000Z",is_active:1},{id:637,account_id:5050,company_id:167,created_at:"2021-11-09T15:47:02.000Z",updated_at:"2021-11-09T15:47:02.000Z",is_active:1},{id:643,account_id:4729,company_id:167,created_at:"2021-11-09T18:30:38.000Z",updated_at:"2021-11-09T18:30:38.000Z",is_active:1},{id:656,account_id:5072,company_id:167,created_at:"2021-11-10T12:59:59.000Z",updated_at:"2021-11-10T12:59:59.000Z",is_active:1},{id:658,account_id:5073,company_id:167,created_at:"2021-11-10T13:28:39.000Z",updated_at:"2021-11-10T13:28:39.000Z",is_active:1},{id:665,account_id:5074,company_id:167,created_at:"2021-11-10T14:16:40.000Z",updated_at:"2021-11-10T14:16:40.000Z",is_active:1},{id:666,account_id:5085,company_id:167,created_at:"2021-11-10T17:15:39.000Z",updated_at:"2021-11-10T17:15:39.000Z",is_active:1},{id:670,account_id:5090,company_id:167,created_at:"2021-11-10T20:10:58.000Z",updated_at:"2021-11-10T20:10:58.000Z",is_active:1},{id:675,account_id:5099,company_id:167,created_at:"2021-11-11T10:56:33.000Z",updated_at:"2021-11-11T10:56:33.000Z",is_active:1},{id:682,account_id:5109,company_id:167,created_at:"2021-11-11T13:22:04.000Z",updated_at:"2021-11-11T13:22:04.000Z",is_active:1},{id:688,account_id:5128,company_id:167,created_at:"2021-11-12T11:44:44.000Z",updated_at:"2021-11-12T11:44:44.000Z",is_active:1},{id:692,account_id:5138,company_id:167,created_at:"2021-11-12T20:59:21.000Z",updated_at:"2021-11-12T20:59:21.000Z",is_active:1},{id:702,account_id:5155,company_id:167,created_at:"2021-11-13T20:20:04.000Z",updated_at:"2021-11-13T20:20:04.000Z",is_active:1},{id:716,account_id:5165,company_id:167,created_at:"2021-11-14T13:02:48.000Z",updated_at:"2021-11-14T13:02:48.000Z",is_active:1},{id:722,account_id:5175,company_id:167,created_at:"2021-11-14T17:58:02.000Z",updated_at:"2021-11-14T17:58:02.000Z",is_active:1},{id:728,account_id:5178,company_id:167,created_at:"2021-11-14T19:10:54.000Z",updated_at:"2021-11-14T19:10:54.000Z",is_active:1},{id:729,account_id:5183,company_id:167,created_at:"2021-11-14T21:25:30.000Z",updated_at:"2021-11-14T21:25:30.000Z",is_active:1},{id:736,account_id:5192,company_id:167,created_at:"2021-11-15T07:09:30.000Z",updated_at:"2021-11-15T07:09:30.000Z",is_active:1},{id:741,account_id:5213,company_id:167,created_at:"2021-11-15T13:23:36.000Z",updated_at:"2021-11-15T13:23:36.000Z",is_active:1},{id:745,account_id:5219,company_id:167,created_at:"2021-11-15T15:41:51.000Z",updated_at:"2021-11-15T15:41:51.000Z",is_active:1},{id:751,account_id:5254,company_id:167,created_at:"2021-11-16T18:20:04.000Z",updated_at:"2021-11-16T18:20:04.000Z",is_active:1},{id:758,account_id:5256,company_id:167,created_at:"2021-11-16T18:51:17.000Z",updated_at:"2021-11-16T18:51:17.000Z",is_active:1},{id:764,account_id:5262,company_id:167,created_at:"2021-11-16T23:40:31.000Z",updated_at:"2021-11-16T23:40:31.000Z",is_active:1},{id:770,account_id:5263,company_id:167,created_at:"2021-11-16T23:57:27.000Z",updated_at:"2021-11-16T23:57:27.000Z",is_active:1},{id:775,account_id:5267,company_id:167,created_at:"2021-11-17T08:55:23.000Z",updated_at:"2021-11-17T08:55:23.000Z",is_active:1},{id:783,account_id:5276,company_id:167,created_at:"2021-11-17T15:17:22.000Z",updated_at:"2021-11-17T15:17:22.000Z",is_active:1},{id:787,account_id:5278,company_id:167,created_at:"2021-11-17T16:06:12.000Z",updated_at:"2021-11-17T16:06:12.000Z",is_active:1},{id:790,account_id:5284,company_id:167,created_at:"2021-11-17T19:32:49.000Z",updated_at:"2021-11-17T19:32:49.000Z",is_active:1},{id:795,account_id:5286,company_id:167,created_at:"2021-11-17T21:26:49.000Z",updated_at:"2021-11-17T21:26:49.000Z",is_active:1},{id:805,account_id:5301,company_id:167,created_at:"2021-11-18T10:42:38.000Z",updated_at:"2021-11-18T10:42:38.000Z",is_active:1},{id:809,account_id:5308,company_id:167,created_at:"2021-11-18T13:24:07.000Z",updated_at:"2021-11-18T13:24:07.000Z",is_active:1},{id:813,account_id:5312,company_id:167,created_at:"2021-11-18T15:40:30.000Z",updated_at:"2021-11-18T15:40:30.000Z",is_active:1},{id:823,account_id:5343,company_id:167,created_at:"2021-11-20T11:17:37.000Z",updated_at:"2021-11-20T11:17:37.000Z",is_active:1},{id:836,account_id:5371,company_id:167,created_at:"2021-11-22T00:12:26.000Z",updated_at:"2021-11-22T00:12:26.000Z",is_active:1},{id:840,account_id:5380,company_id:167,created_at:"2021-11-22T12:25:05.000Z",updated_at:"2021-11-22T12:25:05.000Z",is_active:1},{id:847,account_id:5394,company_id:167,created_at:"2021-11-22T19:06:39.000Z",updated_at:"2021-11-22T19:06:39.000Z",is_active:1},{id:853,account_id:5397,company_id:167,created_at:"2021-11-22T20:28:07.000Z",updated_at:"2021-11-22T20:28:07.000Z",is_active:1},{id:859,account_id:5416,company_id:167,created_at:"2021-11-23T20:00:30.000Z",updated_at:"2021-11-23T20:00:30.000Z",is_active:1},{id:862,account_id:5346,company_id:167,created_at:"2021-11-24T07:56:15.000Z",updated_at:"2021-11-24T07:56:15.000Z",is_active:1},{id:866,account_id:5438,company_id:167,created_at:"2021-11-24T20:25:53.000Z",updated_at:"2021-11-24T20:25:53.000Z",is_active:1},{id:872,account_id:5441,company_id:167,created_at:"2021-11-24T21:49:55.000Z",updated_at:"2021-11-24T21:49:55.000Z",is_active:1},{id:880,account_id:5456,company_id:167,created_at:"2021-11-25T17:04:05.000Z",updated_at:"2021-11-25T17:04:05.000Z",is_active:1},{id:891,account_id:5485,company_id:167,created_at:"2021-11-26T20:11:42.000Z",updated_at:"2021-11-26T20:11:42.000Z",is_active:1},{id:899,account_id:5487,company_id:167,created_at:"2021-11-26T22:20:14.000Z",updated_at:"2021-11-26T22:20:14.000Z",is_active:1},{id:902,account_id:5494,company_id:167,created_at:"2021-11-27T12:36:54.000Z",updated_at:"2021-11-27T12:36:54.000Z",is_active:1},{id:907,account_id:5496,company_id:167,created_at:"2021-11-27T12:48:28.000Z",updated_at:"2021-11-27T12:48:28.000Z",is_active:1},{id:913,account_id:5502,company_id:167,created_at:"2021-11-27T17:49:35.000Z",updated_at:"2021-11-27T17:49:35.000Z",is_active:1},{id:916,account_id:5512,company_id:167,created_at:"2021-11-28T09:32:19.000Z",updated_at:"2021-11-28T09:32:19.000Z",is_active:1},{id:920,account_id:5521,company_id:167,created_at:"2021-11-28T14:37:12.000Z",updated_at:"2021-11-28T14:37:12.000Z",is_active:1},{id:922,account_id:3884,company_id:167,created_at:"2021-11-28T20:13:45.000Z",updated_at:"2021-11-28T20:13:45.000Z",is_active:1},{id:962,account_id:5533,company_id:167,created_at:"2021-11-29T11:39:50.000Z",updated_at:"2021-11-29T11:39:50.000Z",is_active:1},{id:964,account_id:5537,company_id:167,created_at:"2021-11-29T13:17:05.000Z",updated_at:"2021-11-29T13:17:05.000Z",is_active:1},{id:970,account_id:5548,company_id:167,created_at:"2021-11-29T18:29:48.000Z",updated_at:"2021-11-29T18:29:48.000Z",is_active:1},{id:974,account_id:5558,company_id:167,created_at:"2021-11-30T06:10:04.000Z",updated_at:"2021-11-30T06:10:04.000Z",is_active:1},{id:978,account_id:5564,company_id:167,created_at:"2021-11-30T09:39:34.000Z",updated_at:"2021-11-30T09:39:34.000Z",is_active:1},{id:986,account_id:5589,company_id:167,created_at:"2021-11-30T19:22:31.000Z",updated_at:"2021-11-30T19:22:31.000Z",is_active:1},{id:991,account_id:5592,company_id:167,created_at:"2021-11-30T20:45:00.000Z",updated_at:"2021-11-30T20:45:00.000Z",is_active:1},{id:994,account_id:5593,company_id:167,created_at:"2021-11-30T22:27:02.000Z",updated_at:"2021-11-30T22:27:02.000Z",is_active:1},{id:1e3,account_id:5603,company_id:167,created_at:"2021-12-01T09:27:48.000Z",updated_at:"2021-12-01T09:27:48.000Z",is_active:1},{id:1012,account_id:5620,company_id:167,created_at:"2021-12-01T21:12:03.000Z",updated_at:"2021-12-01T21:12:03.000Z",is_active:1},{id:1015,account_id:5621,company_id:167,created_at:"2021-12-01T23:56:53.000Z",updated_at:"2021-12-01T23:56:53.000Z",is_active:1},{id:1022,account_id:5624,company_id:167,created_at:"2021-12-02T08:49:00.000Z",updated_at:"2021-12-02T08:49:00.000Z",is_active:1},{id:1030,account_id:5645,company_id:167,created_at:"2021-12-03T11:16:36.000Z",updated_at:"2021-12-03T11:16:36.000Z",is_active:1},{id:1034,account_id:5649,company_id:167,created_at:"2021-12-03T16:15:52.000Z",updated_at:"2021-12-03T16:15:52.000Z",is_active:1},{id:1044,account_id:5663,company_id:167,created_at:"2021-12-03T22:20:42.000Z",updated_at:"2021-12-03T22:20:42.000Z",is_active:1},{id:1050,account_id:5665,company_id:167,created_at:"2021-12-04T03:17:14.000Z",updated_at:"2021-12-04T03:17:14.000Z",is_active:1},{id:1055,account_id:5671,company_id:167,created_at:"2021-12-04T11:51:40.000Z",updated_at:"2021-12-04T11:51:40.000Z",is_active:1},{id:1061,account_id:5672,company_id:167,created_at:"2021-12-04T13:17:27.000Z",updated_at:"2021-12-04T13:17:27.000Z",is_active:1},{id:1069,account_id:5680,company_id:167,created_at:"2021-12-05T08:55:41.000Z",updated_at:"2021-12-05T08:55:41.000Z",is_active:1},{id:1071,account_id:5689,company_id:167,created_at:"2021-12-05T19:48:13.000Z",updated_at:"2021-12-05T19:48:13.000Z",is_active:1},{id:1076,account_id:5699,company_id:167,created_at:"2021-12-06T10:20:52.000Z",updated_at:"2021-12-06T10:20:52.000Z",is_active:1},{id:1084,account_id:5714,company_id:167,created_at:"2021-12-06T19:32:48.000Z",updated_at:"2021-12-06T19:32:48.000Z",is_active:1},{id:1090,account_id:5732,company_id:167,created_at:"2021-12-07T14:48:01.000Z",updated_at:"2021-12-07T14:48:01.000Z",is_active:1},{id:1097,account_id:5736,company_id:167,created_at:"2021-12-07T16:35:35.000Z",updated_at:"2021-12-07T16:35:35.000Z",is_active:1},{id:1106,account_id:5745,company_id:167,created_at:"2021-12-07T23:19:11.257Z",updated_at:"2021-12-07T23:19:11.257Z",is_active:1},{id:1118,account_id:5786,company_id:167,created_at:"2021-12-11T09:16:39.751Z",updated_at:"2021-12-11T09:16:39.751Z",is_active:1},{id:1124,account_id:5798,company_id:167,created_at:"2021-12-11T20:54:01.239Z",updated_at:"2021-12-11T20:54:01.239Z",is_active:1},{id:1135,account_id:5824,company_id:167,created_at:"2021-12-13T14:09:33.666Z",updated_at:"2021-12-13T14:09:33.666Z",is_active:1},{id:1138,account_id:5826,company_id:167,created_at:"2021-12-13T14:32:18.087Z",updated_at:"2021-12-13T14:32:18.087Z",is_active:1},{id:1147,account_id:5855,company_id:167,created_at:"2021-12-14T14:59:20.355Z",updated_at:"2021-12-14T14:59:20.355Z",is_active:1},{id:1166,account_id:5891,company_id:167,created_at:"2021-12-16T16:53:28.533Z",updated_at:"2021-12-16T16:53:28.533Z",is_active:1},{id:1175,account_id:5901,company_id:167,created_at:"2021-12-18T13:53:00.936Z",updated_at:"2021-12-18T13:53:00.936Z",is_active:1},{id:1182,account_id:5909,company_id:167,created_at:"2021-12-19T15:35:27.075Z",updated_at:"2021-12-19T15:35:27.075Z",is_active:1},{id:1187,account_id:5930,company_id:167,created_at:"2021-12-20T18:30:24.008Z",updated_at:"2021-12-20T18:30:24.008Z",is_active:1},{id:1197,account_id:5932,company_id:167,created_at:"2021-12-20T19:54:01.709Z",updated_at:"2021-12-20T19:54:01.709Z",is_active:1},{id:1204,account_id:5937,company_id:167,created_at:"2021-12-21T00:49:33.097Z",updated_at:"2021-12-21T00:49:33.097Z",is_active:1},{id:1209,account_id:5951,company_id:167,created_at:"2021-12-21T19:13:24.706Z",updated_at:"2021-12-21T19:13:24.706Z",is_active:1},{id:1212,account_id:5955,company_id:167,created_at:"2021-12-21T21:49:41.228Z",updated_at:"2021-12-21T21:49:41.228Z",is_active:1},{id:1220,account_id:5945,company_id:167,created_at:"2021-12-21T21:56:19.995Z",updated_at:"2021-12-21T21:56:19.995Z",is_active:1},{id:1229,account_id:5966,company_id:167,created_at:"2021-12-22T12:50:07.178Z",updated_at:"2021-12-22T12:50:07.178Z",is_active:1},{id:1235,account_id:5978,company_id:167,created_at:"2021-12-22T22:06:18.797Z",updated_at:"2021-12-22T22:06:18.797Z",is_active:1},{id:1239,account_id:5985,company_id:167,created_at:"2021-12-23T13:38:51.687Z",updated_at:"2021-12-23T13:38:51.687Z",is_active:1},{id:1254,account_id:6018,company_id:167,created_at:"2021-12-27T13:33:37.775Z",updated_at:"2021-12-27T13:33:37.775Z",is_active:1},{id:1261,account_id:6032,company_id:167,created_at:"2021-12-28T09:31:26.337Z",updated_at:"2021-12-28T09:31:26.337Z",is_active:1},{id:1275,account_id:6062,company_id:167,created_at:"2021-12-28T22:50:34.354Z",updated_at:"2021-12-28T22:50:34.354Z",is_active:1},{id:1281,account_id:6065,company_id:167,created_at:"2021-12-29T05:13:48.894Z",updated_at:"2021-12-29T05:13:48.894Z",is_active:1},{id:1286,account_id:6071,company_id:167,created_at:"2021-12-29T09:54:52.501Z",updated_at:"2021-12-29T09:54:52.501Z",is_active:1},{id:1288,account_id:6072,company_id:167,created_at:"2021-12-29T10:12:15.320Z",updated_at:"2021-12-29T10:12:15.320Z",is_active:1},{id:1294,account_id:6073,company_id:167,created_at:"2021-12-29T10:52:39.261Z",updated_at:"2021-12-29T10:52:39.261Z",is_active:1},{id:1299,account_id:6083,company_id:167,created_at:"2021-12-29T22:07:04.113Z",updated_at:"2021-12-29T22:07:04.113Z",is_active:1},{id:1305,account_id:6091,company_id:167,created_at:"2021-12-30T10:02:21.018Z",updated_at:"2021-12-30T10:02:21.018Z",is_active:1},{id:1312,account_id:6097,company_id:167,created_at:"2021-12-30T17:21:12.849Z",updated_at:"2021-12-30T17:21:12.849Z",is_active:1},{id:1318,account_id:6100,company_id:167,created_at:"2021-12-30T21:07:33.540Z",updated_at:"2021-12-30T21:07:33.540Z",is_active:1},{id:1333,account_id:6117,company_id:167,created_at:"2022-01-02T10:01:20.187Z",updated_at:"2022-01-02T10:01:20.187Z",is_active:1},{id:1337,account_id:6122,company_id:167,created_at:"2022-01-02T19:14:20.324Z",updated_at:"2022-01-02T19:14:20.324Z",is_active:1},{id:1340,account_id:6125,company_id:167,created_at:"2022-01-02T20:54:05.063Z",updated_at:"2022-01-02T20:54:05.063Z",is_active:1},{id:1355,account_id:6145,company_id:167,created_at:"2022-01-03T15:26:13.947Z",updated_at:"2022-01-03T15:26:13.947Z",is_active:1},{id:1359,account_id:6158,company_id:167,created_at:"2022-01-03T21:27:46.267Z",updated_at:"2022-01-03T21:27:46.267Z",is_active:1},{id:1363,account_id:6148,company_id:167,created_at:"2022-01-03T23:13:26.249Z",updated_at:"2022-01-03T23:13:26.249Z",is_active:1},{id:1375,account_id:6177,company_id:167,created_at:"2022-01-04T17:55:00.890Z",updated_at:"2022-01-04T17:55:00.890Z",is_active:1},{id:1383,account_id:6183,company_id:167,created_at:"2022-01-04T19:44:53.298Z",updated_at:"2022-01-04T19:44:53.298Z",is_active:1},{id:1394,account_id:6191,company_id:167,created_at:"2022-01-05T06:51:07.608Z",updated_at:"2022-01-05T06:51:07.608Z",is_active:1},{id:1403,account_id:6200,company_id:167,created_at:"2022-01-05T12:31:57.807Z",updated_at:"2022-01-05T12:31:57.807Z",is_active:1},{id:1407,account_id:6201,company_id:167,created_at:"2022-01-05T12:34:46.242Z",updated_at:"2022-01-05T12:34:46.242Z",is_active:1},{id:1411,account_id:6209,company_id:167,created_at:"2022-01-05T17:18:29.374Z",updated_at:"2022-01-05T17:18:29.374Z",is_active:1},{id:1415,account_id:6215,company_id:167,created_at:"2022-01-05T18:51:41.321Z",updated_at:"2022-01-05T18:51:41.321Z",is_active:1},{id:1427,account_id:6229,company_id:167,created_at:"2022-01-06T00:22:57.053Z",updated_at:"2022-01-06T00:22:57.053Z",is_active:1},{id:1433,account_id:6231,company_id:167,created_at:"2022-01-06T09:03:25.812Z",updated_at:"2022-01-06T09:03:25.812Z",is_active:1},{id:1442,account_id:6236,company_id:167,created_at:"2022-01-06T12:52:52.362Z",updated_at:"2022-01-06T12:52:52.362Z",is_active:1},{id:1450,account_id:6238,company_id:167,created_at:"2022-01-06T14:52:44.109Z",updated_at:"2022-01-06T14:52:44.109Z",is_active:1},{id:1455,account_id:6241,company_id:167,created_at:"2022-01-06T15:46:00.732Z",updated_at:"2022-01-06T15:46:00.732Z",is_active:1},{id:1459,account_id:6243,company_id:167,created_at:"2022-01-06T16:16:35.790Z",updated_at:"2022-01-06T16:16:35.790Z",is_active:1},{id:1464,account_id:6244,company_id:167,created_at:"2022-01-06T19:46:14.609Z",updated_at:"2022-01-06T19:46:14.609Z",is_active:1},{id:1481,account_id:6285,company_id:167,created_at:"2022-01-08T17:25:16.393Z",updated_at:"2022-01-08T17:25:16.393Z",is_active:1},{id:1494,account_id:6302,company_id:167,created_at:"2022-01-10T06:48:42.223Z",updated_at:"2022-01-10T06:48:42.223Z",is_active:1},{id:1502,account_id:6327,company_id:167,created_at:"2022-01-10T15:35:19.494Z",updated_at:"2022-01-10T15:35:19.494Z",is_active:1},{id:1510,account_id:6339,company_id:167,created_at:"2022-01-10T19:33:26.372Z",updated_at:"2022-01-10T19:33:26.372Z",is_active:1},{id:1514,account_id:6341,company_id:167,created_at:"2022-01-10T19:41:28.268Z",updated_at:"2022-01-10T19:41:28.268Z",is_active:1},{id:1538,account_id:6361,company_id:167,created_at:"2022-01-11T00:55:31.596Z",updated_at:"2022-01-11T00:55:31.596Z",is_active:1},{id:1548,account_id:6366,company_id:167,created_at:"2022-01-11T08:10:11.981Z",updated_at:"2022-01-11T08:10:11.981Z",is_active:1},{id:1552,account_id:6310,company_id:167,created_at:"2022-01-11T08:32:10.882Z",updated_at:"2022-01-11T08:32:10.882Z",is_active:1},{id:1558,account_id:6369,company_id:167,created_at:"2022-01-11T10:00:38.466Z",updated_at:"2022-01-11T10:00:38.466Z",is_active:1},{id:1565,account_id:6371,company_id:167,created_at:"2022-01-11T10:12:33.674Z",updated_at:"2022-01-11T10:12:33.674Z",is_active:1},{id:1572,account_id:6377,company_id:167,created_at:"2022-01-11T12:39:49.926Z",updated_at:"2022-01-11T12:39:49.926Z",is_active:1},{id:1577,account_id:6387,company_id:167,created_at:"2022-01-11T15:27:27.271Z",updated_at:"2022-01-11T15:27:27.271Z",is_active:1},{id:1584,account_id:6313,company_id:167,created_at:"2022-01-11T16:16:08.650Z",updated_at:"2022-01-11T16:16:08.650Z",is_active:1},{id:1592,account_id:6408,company_id:167,created_at:"2022-01-12T11:52:07.397Z",updated_at:"2022-01-12T11:52:07.397Z",is_active:1},{id:1598,account_id:6416,company_id:167,created_at:"2022-01-12T16:41:26.238Z",updated_at:"2022-01-12T16:41:26.238Z",is_active:1},{id:1606,account_id:6426,company_id:167,created_at:"2022-01-13T14:27:15.724Z",updated_at:"2022-01-13T14:27:15.724Z",is_active:1},{id:1614,account_id:6432,company_id:167,created_at:"2022-01-13T17:17:08.612Z",updated_at:"2022-01-13T17:17:08.612Z",is_active:1},{id:1621,account_id:6441,company_id:167,created_at:"2022-01-14T05:49:54.051Z",updated_at:"2022-01-14T05:49:54.051Z",is_active:1},{id:1631,account_id:6452,company_id:167,created_at:"2022-01-14T18:18:13.830Z",updated_at:"2022-01-14T18:18:13.830Z",is_active:1},{id:1644,account_id:6455,company_id:167,created_at:"2022-01-15T08:50:56.598Z",updated_at:"2022-01-15T08:50:56.598Z",is_active:1},{id:1657,account_id:6472,company_id:167,created_at:"2022-01-16T11:31:01.896Z",updated_at:"2022-01-16T11:31:01.896Z",is_active:1},{id:1665,account_id:6473,company_id:167,created_at:"2022-01-16T11:47:18.371Z",updated_at:"2022-01-16T11:47:18.371Z",is_active:1},{id:1667,account_id:6475,company_id:167,created_at:"2022-01-16T14:29:41.410Z",updated_at:"2022-01-16T14:29:41.410Z",is_active:1},{id:1675,account_id:6488,company_id:167,created_at:"2022-01-17T13:05:07.957Z",updated_at:"2022-01-17T13:05:07.957Z",is_active:1},{id:1683,account_id:6493,company_id:167,created_at:"2022-01-17T15:59:38.496Z",updated_at:"2022-01-17T15:59:38.496Z",is_active:1},{id:1686,account_id:6495,company_id:167,created_at:"2022-01-17T16:03:12.339Z",updated_at:"2022-01-17T16:03:12.339Z",is_active:1},{id:1692,account_id:6506,company_id:167,created_at:"2022-01-18T00:24:44.459Z",updated_at:"2022-01-18T00:24:44.459Z",is_active:1},{id:1695,account_id:6507,company_id:167,created_at:"2022-01-18T07:50:21.534Z",updated_at:"2022-01-18T07:50:21.534Z",is_active:1},{id:1701,account_id:6508,company_id:167,created_at:"2022-01-18T07:59:12.133Z",updated_at:"2022-01-18T07:59:12.133Z",is_active:1},{id:1706,account_id:6520,company_id:167,created_at:"2022-01-18T15:47:56.198Z",updated_at:"2022-01-18T15:47:56.198Z",is_active:1},{id:1709,account_id:6528,company_id:167,created_at:"2022-01-18T16:05:19.889Z",updated_at:"2022-01-18T16:05:19.889Z",is_active:1},{id:1723,account_id:6559,company_id:167,created_at:"2022-01-19T15:06:57.837Z",updated_at:"2022-01-19T15:06:57.837Z",is_active:1},{id:1731,account_id:6562,company_id:167,created_at:"2022-01-19T15:37:14.753Z",updated_at:"2022-01-19T15:37:14.753Z",is_active:1},{id:1737,account_id:6564,company_id:167,created_at:"2022-01-19T17:07:02.833Z",updated_at:"2022-01-19T17:07:02.833Z",is_active:1},{id:1741,account_id:6571,company_id:167,created_at:"2022-01-19T17:54:38.020Z",updated_at:"2022-01-19T17:54:38.020Z",is_active:1},{id:1528,account_id:6360,company_id:167,created_at:"2022-01-10T23:11:18.608Z",updated_at:"2022-01-19T20:26:31.141Z",is_active:1},{id:1748,account_id:6606,company_id:167,created_at:"2022-01-20T20:28:40.118Z",updated_at:"2022-01-20T20:28:40.118Z",is_active:1},{id:1755,account_id:6638,company_id:167,created_at:"2022-01-22T12:55:04.859Z",updated_at:"2022-01-22T12:55:04.859Z",is_active:1},{id:1764,account_id:6645,company_id:167,created_at:"2022-01-22T16:42:42.376Z",updated_at:"2022-01-22T16:42:42.376Z",is_active:1},{id:1771,account_id:6652,company_id:167,created_at:"2022-01-23T11:36:21.263Z",updated_at:"2022-01-23T11:36:21.263Z",is_active:1},{id:1774,account_id:6655,company_id:167,created_at:"2022-01-23T12:21:36.332Z",updated_at:"2022-01-23T12:21:36.332Z",is_active:1},{id:1780,account_id:6659,company_id:167,created_at:"2022-01-23T18:28:09.592Z",updated_at:"2022-01-23T18:28:09.592Z",is_active:1},{id:1784,account_id:6667,company_id:167,created_at:"2022-01-23T23:29:47.786Z",updated_at:"2022-01-23T23:29:47.786Z",is_active:1},{id:1789,account_id:6679,company_id:167,created_at:"2022-01-24T12:38:56.057Z",updated_at:"2022-01-24T12:38:56.057Z",is_active:1},{id:1794,account_id:6690,company_id:167,created_at:"2022-01-24T18:26:42.216Z",updated_at:"2022-01-24T18:26:42.216Z",is_active:1},{id:1801,account_id:6703,company_id:167,created_at:"2022-01-25T11:12:01.798Z",updated_at:"2022-01-25T11:12:01.798Z",is_active:1},{id:1810,account_id:6722,company_id:167,created_at:"2022-01-25T20:25:23.563Z",updated_at:"2022-01-25T20:25:23.563Z",is_active:1},{id:1817,account_id:6731,company_id:167,created_at:"2022-01-26T11:16:32.650Z",updated_at:"2022-01-26T11:16:32.650Z",is_active:1},{id:1821,account_id:6740,company_id:167,created_at:"2022-01-26T13:34:48.600Z",updated_at:"2022-01-26T13:34:48.600Z",is_active:1},{id:1822,account_id:6754,company_id:167,created_at:"2022-01-27T07:32:16.572Z",updated_at:"2022-01-27T07:32:16.572Z",is_active:1},{id:1828,account_id:6519,company_id:167,created_at:"2022-01-27T09:20:51.134Z",updated_at:"2022-01-27T09:20:51.134Z",is_active:1},{id:1832,account_id:6760,company_id:167,created_at:"2022-01-27T10:38:44.189Z",updated_at:"2022-01-27T10:38:44.189Z",is_active:1},{id:1834,account_id:6765,company_id:167,created_at:"2022-01-27T13:43:30.668Z",updated_at:"2022-01-27T13:43:30.668Z",is_active:1},{id:1835,account_id:6774,company_id:167,created_at:"2022-01-27T15:31:03.951Z",updated_at:"2022-01-27T15:31:03.951Z",is_active:1},{id:1843,account_id:6779,company_id:167,created_at:"2022-01-27T16:49:01.972Z",updated_at:"2022-01-27T16:49:01.972Z",is_active:1},{id:1845,account_id:6786,company_id:167,created_at:"2022-01-27T19:08:32.945Z",updated_at:"2022-01-27T19:08:32.945Z",is_active:1}]},{id:616,name:"MATADOR HOLDING, a.s.",cin:"36294268",tin:"2020109564",website:"http://www.matador-group.eu",image:"mxrzilr08plusy6ufpju",description:"

MATADOR HOLDING, a.s. je centrálna spoločnosť celej skupiny MATADOR Group, ktorá zastrešuje exekutívnu činnosť v mnohých oblastiach ako ľudské zdroje, marketing, financie, právne a IT oddelenie. Podieľa sa strategicky na rozvoji celej skupiny a vytvára predpoklady pre realizáciu mnohých projektov, ktoré posúvajú dopredu každú biznis entitu. V skupine MATADOR Group sa nachádzajú spoločnosti, ktoré sa špecializujú na všeobecné strojárstvo, priemyselnú automatizáciu, lisovacie nástroje, inžiniering a dizajn štúdio.

",area:"automobilový a iný priemysel",employees:"499",created_at:"2022-01-03T13:41:05.238Z",updated_at:"2022-01-03T14:04:46.649Z",customer_id:null,payment_method_token:null,tin_vat:"SK2020109564",affiliate_id:null,company_url:"matador-holding-a-s",title_image_url:"wj1jhufyvecg7yiahvrx",facebook_url:"MatadorGroup",linkedin_url:"matador-group/",instagram_url:"matador.groupsk/",twitter_url:null,address_id:1956,youtube_url:"UCybdQ83HhN2neVpOMZ1yavA",company_premium_settings_id:575,subscribers:[{id:1422,account_id:6228,company_id:616,created_at:"2022-01-05T21:34:44.363Z",updated_at:"2022-01-05T21:34:44.363Z",is_active:1},{id:1430,account_id:6229,company_id:616,created_at:"2022-01-06T00:22:57.053Z",updated_at:"2022-01-06T00:22:57.053Z",is_active:1},{id:1436,account_id:6231,company_id:616,created_at:"2022-01-06T09:03:25.812Z",updated_at:"2022-01-06T09:03:25.812Z",is_active:1},{id:1445,account_id:6236,company_id:616,created_at:"2022-01-06T12:52:52.362Z",updated_at:"2022-01-06T12:52:52.362Z",is_active:1},{id:1453,account_id:6238,company_id:616,created_at:"2022-01-06T14:52:44.109Z",updated_at:"2022-01-06T14:52:44.109Z",is_active:1},{id:1462,account_id:6243,company_id:616,created_at:"2022-01-06T16:16:35.790Z",updated_at:"2022-01-06T16:16:35.790Z",is_active:1},{id:1468,account_id:6244,company_id:616,created_at:"2022-01-06T19:46:14.609Z",updated_at:"2022-01-06T19:46:14.609Z",is_active:1},{id:1472,account_id:5945,company_id:616,created_at:"2022-01-07T17:32:55.975Z",updated_at:"2022-01-07T17:32:55.975Z",is_active:1},{id:1482,account_id:6285,company_id:616,created_at:"2022-01-08T17:25:16.393Z",updated_at:"2022-01-08T17:25:16.393Z",is_active:1},{id:1491,account_id:6291,company_id:616,created_at:"2022-01-09T09:57:04.757Z",updated_at:"2022-01-09T09:57:04.757Z",is_active:1},{id:1495,account_id:6302,company_id:616,created_at:"2022-01-10T06:48:42.223Z",updated_at:"2022-01-10T06:48:42.223Z",is_active:1},{id:1517,account_id:6341,company_id:616,created_at:"2022-01-10T19:41:28.268Z",updated_at:"2022-01-10T19:41:28.268Z",is_active:1},{id:1523,account_id:6349,company_id:616,created_at:"2022-01-10T21:11:45.547Z",updated_at:"2022-01-10T21:11:45.547Z",is_active:1},{id:1529,account_id:6360,company_id:616,created_at:"2022-01-10T23:11:18.608Z",updated_at:"2022-01-10T23:11:18.608Z",is_active:1},{id:1541,account_id:6361,company_id:616,created_at:"2022-01-11T00:55:31.596Z",updated_at:"2022-01-11T00:55:31.596Z",is_active:1},{id:1547,account_id:6366,company_id:616,created_at:"2022-01-11T08:10:11.981Z",updated_at:"2022-01-11T08:10:11.981Z",is_active:1},{id:1551,account_id:6310,company_id:616,created_at:"2022-01-11T08:32:10.882Z",updated_at:"2022-01-11T08:32:10.882Z",is_active:1},{id:1556,account_id:6369,company_id:616,created_at:"2022-01-11T10:00:38.466Z",updated_at:"2022-01-11T10:00:38.466Z",is_active:1},{id:1563,account_id:6371,company_id:616,created_at:"2022-01-11T10:12:33.674Z",updated_at:"2022-01-11T10:12:33.674Z",is_active:1},{id:1570,account_id:6377,company_id:616,created_at:"2022-01-11T12:39:49.926Z",updated_at:"2022-01-11T12:39:49.926Z",is_active:1},{id:1581,account_id:6313,company_id:616,created_at:"2022-01-11T16:16:08.650Z",updated_at:"2022-01-11T16:16:08.650Z",is_active:1},{id:1593,account_id:6408,company_id:616,created_at:"2022-01-12T11:52:07.397Z",updated_at:"2022-01-12T11:52:07.397Z",is_active:1},{id:1609,account_id:6426,company_id:616,created_at:"2022-01-13T14:27:15.724Z",updated_at:"2022-01-13T14:27:15.724Z",is_active:1},{id:1619,account_id:6441,company_id:616,created_at:"2022-01-14T05:49:54.051Z",updated_at:"2022-01-14T05:49:54.051Z",is_active:1},{id:1626,account_id:6443,company_id:616,created_at:"2022-01-14T10:44:02.101Z",updated_at:"2022-01-14T10:44:02.101Z",is_active:1},{id:1634,account_id:6452,company_id:616,created_at:"2022-01-14T18:18:13.830Z",updated_at:"2022-01-14T18:18:13.830Z",is_active:1},{id:1645,account_id:6457,company_id:616,created_at:"2022-01-15T11:34:16.051Z",updated_at:"2022-01-15T11:34:16.051Z",is_active:1},{id:1660,account_id:6472,company_id:616,created_at:"2022-01-16T11:31:01.896Z",updated_at:"2022-01-16T11:31:01.896Z",is_active:1},{id:1666,account_id:6473,company_id:616,created_at:"2022-01-16T11:47:18.371Z",updated_at:"2022-01-16T11:47:18.371Z",is_active:1},{id:1698,account_id:6507,company_id:616,created_at:"2022-01-18T07:50:21.534Z",updated_at:"2022-01-18T07:50:21.534Z",is_active:1},{id:1705,account_id:6520,company_id:616,created_at:"2022-01-18T15:47:56.198Z",updated_at:"2022-01-18T15:47:56.198Z",is_active:1},{id:1711,account_id:6528,company_id:616,created_at:"2022-01-18T16:05:19.889Z",updated_at:"2022-01-18T16:05:19.889Z",is_active:1},{id:1725,account_id:6559,company_id:616,created_at:"2022-01-19T15:06:57.837Z",updated_at:"2022-01-19T15:06:57.837Z",is_active:1},{id:1730,account_id:6562,company_id:616,created_at:"2022-01-19T15:37:14.753Z",updated_at:"2022-01-19T15:37:14.753Z",is_active:1},{id:1734,account_id:6529,company_id:616,created_at:"2022-01-19T16:04:00.261Z",updated_at:"2022-01-19T16:04:00.261Z",is_active:1},{id:1736,account_id:6564,company_id:616,created_at:"2022-01-19T17:07:02.833Z",updated_at:"2022-01-19T17:07:02.833Z",is_active:1},{id:1756,account_id:6638,company_id:616,created_at:"2022-01-22T12:55:04.859Z",updated_at:"2022-01-22T12:55:04.859Z",is_active:1},{id:1761,account_id:6640,company_id:616,created_at:"2022-01-22T13:06:17.661Z",updated_at:"2022-01-22T13:06:17.661Z",is_active:1},{id:1767,account_id:6645,company_id:616,created_at:"2022-01-22T16:42:42.376Z",updated_at:"2022-01-22T16:42:42.376Z",is_active:1},{id:1770,account_id:6652,company_id:616,created_at:"2022-01-23T11:36:21.263Z",updated_at:"2022-01-23T11:36:21.263Z",is_active:1},{id:1781,account_id:6659,company_id:616,created_at:"2022-01-23T18:28:09.592Z",updated_at:"2022-01-23T18:28:09.592Z",is_active:1},{id:1786,account_id:6668,company_id:616,created_at:"2022-01-24T00:08:30.809Z",updated_at:"2022-01-24T00:08:30.809Z",is_active:1},{id:1790,account_id:6679,company_id:616,created_at:"2022-01-24T12:38:56.057Z",updated_at:"2022-01-24T12:38:56.057Z",is_active:1},{id:1795,account_id:6690,company_id:616,created_at:"2022-01-24T18:26:42.216Z",updated_at:"2022-01-24T18:26:42.216Z",is_active:1},{id:1802,account_id:6703,company_id:616,created_at:"2022-01-25T11:12:01.798Z",updated_at:"2022-01-25T11:12:01.798Z",is_active:1},{id:1805,account_id:6715,company_id:616,created_at:"2022-01-25T15:11:31.393Z",updated_at:"2022-01-25T15:11:31.393Z",is_active:1},{id:1808,account_id:6722,company_id:616,created_at:"2022-01-25T20:25:23.563Z",updated_at:"2022-01-25T20:25:23.563Z",is_active:1},{id:1813,account_id:6727,company_id:616,created_at:"2022-01-26T08:56:09.337Z",updated_at:"2022-01-26T08:56:09.338Z",is_active:1},{id:1826,account_id:6754,company_id:616,created_at:"2022-01-27T07:32:16.572Z",updated_at:"2022-01-27T07:32:16.572Z",is_active:1},{id:1840,account_id:6774,company_id:616,created_at:"2022-01-27T15:31:03.951Z",updated_at:"2022-01-27T15:31:03.951Z",is_active:1}]},{id:90,name:"Union poisťovňa, a. s.",cin:"31322051",tin:"2020800353",website:"http://www.union.sk",image:"dtphtr6eioafw7g0ksfz",description:"

Union poisťovňa, a. s., bola založená v roku 1992 a je jednou z najskúsenejších poisťovní na slovenskom trhu. Ponúka širokú škálu produktov životného, neživotného a individuálneho zdravotného poistenia pre individuálnych, ako aj firemných klientov. Union poisťovňa, a. s. je od roku 1997 dcérskou spoločnosťou najväčšej holandskej poisťovacej skupiny Achmea B.V. Táto skutočnosť umožňuje Union poisťovni čerpať rozsiahle skúsenosti a know-how zo všetkých druhov poistenia z viacerých krajín Európy.

 

Stabilita

S nami získate stabilného partnera a zamestnávateľa so silným medzinárodným zázemím.

Zároveň ako lokálna značka máme mnoho príležitostí tvarovať naše príležitosti a byť

lídrom v oblasti inovácií.

 

Vzdelávanie

Ponúkame vám niekoľko rozvojových príležitostí v našom prepracovanom vzdelávacom

systéme: interné tréningy, workshopy, externé školenia, jazykové vzdelávanie.

 

Zdravie, relax a regenerácia

Rešpektujeme rovnováhu medzi pracovným a súkromným životom. Máme flexibilnú pracovnú dobu.

Podporujeme aj možnosť pracovať z domu, tzv. home office.

Záleží nám na tom, aby sme mali dostatok energie v práci aj po nej. Podporujeme zdravie zamestnancov špeciálnymi zdravotnými výhodami, ovocím na pracovisku, podporujeme spoločné aj individuálne športové aktivity.

Poskytujeme príspevok na regeneráciu pracovnej sily vo forme poukážok.

Poskytujeme dovolenku nad rámec zákona.

Poskytujeme príspevok na nadštandardnú zdravotnú starostlivosť vo vybraných súkromných

zariadeniach.

Organizujeme letné a zimné eventy pre všetkých zamestnancov.

 

Príspevok na doplnkové dôchodkové poistenie

Poskytujeme príspevok na doplnkové dôchodkové poistenie, tzv. 3. pilier

 

Zľavy na produkty:

Poskytujeme zľavy na produkty našej sesterskej spoločnosti, napr. na cestovné poistenie.




",area:"poisťovníctvo",employees:"250-499",created_at:"2018-07-11T19:05:16.000Z",updated_at:"2018-07-11T19:16:17.000Z",customer_id:null,payment_method_token:null,tin_vat:null,affiliate_id:null,company_url:"union-poistovna-a-s",title_image_url:null,facebook_url:null,linkedin_url:null,instagram_url:null,twitter_url:null,address_id:74,youtube_url:null,company_premium_settings_id:77,subscribers:[{id:47,account_id:4243,company_id:90,created_at:"2021-09-25T18:44:29.000Z",updated_at:"2021-09-25T18:44:29.000Z",is_active:1},{id:197,account_id:4405,company_id:90,created_at:"2021-10-12T11:44:37.000Z",updated_at:"2021-10-12T11:44:37.000Z",is_active:1},{id:272,account_id:4514,company_id:90,created_at:"2021-10-20T14:07:27.000Z",updated_at:"2021-10-20T14:07:27.000Z",is_active:1},{id:417,account_id:4705,company_id:90,created_at:"2021-10-28T09:15:17.000Z",updated_at:"2021-10-28T09:15:17.000Z",is_active:1},{id:422,account_id:4706,company_id:90,created_at:"2021-10-28T09:19:57.000Z",updated_at:"2021-10-28T09:19:57.000Z",is_active:1},{id:426,account_id:4709,company_id:90,created_at:"2021-10-28T10:42:43.000Z",updated_at:"2021-10-28T10:42:43.000Z",is_active:1},{id:429,account_id:4718,company_id:90,created_at:"2021-10-28T17:39:25.000Z",updated_at:"2021-10-28T17:39:25.000Z",is_active:1},{id:433,account_id:4731,company_id:90,created_at:"2021-10-29T14:21:44.000Z",updated_at:"2021-10-29T14:21:44.000Z",is_active:1},{id:436,account_id:4734,company_id:90,created_at:"2021-10-29T14:53:02.000Z",updated_at:"2021-10-29T14:53:02.000Z",is_active:1},{id:443,account_id:4738,company_id:90,created_at:"2021-10-29T17:12:58.000Z",updated_at:"2021-10-29T17:12:58.000Z",is_active:1},{id:452,account_id:4751,company_id:90,created_at:"2021-10-30T14:03:10.000Z",updated_at:"2021-10-30T14:03:10.000Z",is_active:1},{id:459,account_id:4768,company_id:90,created_at:"2021-10-31T18:01:18.000Z",updated_at:"2021-10-31T18:01:18.000Z",is_active:1},{id:462,account_id:4790,company_id:90,created_at:"2021-11-01T14:37:20.000Z",updated_at:"2021-11-01T14:37:20.000Z",is_active:1},{id:464,account_id:4792,company_id:90,created_at:"2021-11-01T17:23:49.000Z",updated_at:"2021-11-01T17:23:49.000Z",is_active:1},{id:467,account_id:4796,company_id:90,created_at:"2021-11-01T19:04:36.000Z",updated_at:"2021-11-01T19:04:36.000Z",is_active:1},{id:473,account_id:4800,company_id:90,created_at:"2021-11-01T22:56:56.000Z",updated_at:"2021-11-01T22:56:56.000Z",is_active:1},{id:478,account_id:4803,company_id:90,created_at:"2021-11-02T05:49:35.000Z",updated_at:"2021-11-02T05:49:35.000Z",is_active:1},{id:485,account_id:4805,company_id:90,created_at:"2021-11-02T06:25:12.000Z",updated_at:"2021-11-02T06:25:12.000Z",is_active:1},{id:493,account_id:4841,company_id:90,created_at:"2021-11-02T13:39:10.000Z",updated_at:"2021-11-02T13:39:10.000Z",is_active:1},{id:499,account_id:4854,company_id:90,created_at:"2021-11-02T16:35:24.000Z",updated_at:"2021-11-02T16:35:24.000Z",is_active:1},{id:504,account_id:4861,company_id:90,created_at:"2021-11-02T18:46:51.000Z",updated_at:"2021-11-02T18:46:51.000Z",is_active:1},{id:508,account_id:4867,company_id:90,created_at:"2021-11-02T19:57:26.000Z",updated_at:"2021-11-02T19:57:26.000Z",is_active:1},{id:513,account_id:4872,company_id:90,created_at:"2021-11-03T06:15:17.000Z",updated_at:"2021-11-03T06:15:17.000Z",is_active:1},{id:517,account_id:4874,company_id:90,created_at:"2021-11-03T08:28:18.000Z",updated_at:"2021-11-03T08:28:18.000Z",is_active:1},{id:520,account_id:4892,company_id:90,created_at:"2021-11-03T19:36:22.000Z",updated_at:"2021-11-03T19:36:22.000Z",is_active:1},{id:525,account_id:4898,company_id:90,created_at:"2021-11-04T04:52:13.000Z",updated_at:"2021-11-04T04:52:13.000Z",is_active:1},{id:530,account_id:4901,company_id:90,created_at:"2021-11-04T08:14:42.000Z",updated_at:"2021-11-04T08:14:42.000Z",is_active:1},{id:538,account_id:4904,company_id:90,created_at:"2021-11-04T12:55:23.000Z",updated_at:"2021-11-04T12:55:23.000Z",is_active:1},{id:547,account_id:4920,company_id:90,created_at:"2021-11-05T06:36:31.000Z",updated_at:"2021-11-05T06:36:31.000Z",is_active:1},{id:565,account_id:4946,company_id:90,created_at:"2021-11-05T20:18:31.000Z",updated_at:"2021-11-05T20:18:31.000Z",is_active:1},{id:580,account_id:4970,company_id:90,created_at:"2021-11-06T20:25:31.000Z",updated_at:"2021-11-06T20:25:31.000Z",is_active:1},{id:585,account_id:4980,company_id:90,created_at:"2021-11-07T12:22:17.000Z",updated_at:"2021-11-07T12:22:17.000Z",is_active:1},{id:591,account_id:4988,company_id:90,created_at:"2021-11-07T18:01:09.000Z",updated_at:"2021-11-07T18:01:09.000Z",is_active:1},{id:594,account_id:4993,company_id:90,created_at:"2021-11-07T22:07:28.000Z",updated_at:"2021-11-07T22:07:28.000Z",is_active:1},{id:603,account_id:4998,company_id:90,created_at:"2021-11-08T08:33:12.000Z",updated_at:"2021-11-08T08:33:12.000Z",is_active:1},{id:608,account_id:5010,company_id:90,created_at:"2021-11-08T15:07:22.000Z",updated_at:"2021-11-08T15:07:22.000Z",is_active:1},{id:620,account_id:5027,company_id:90,created_at:"2021-11-08T20:35:59.000Z",updated_at:"2021-11-08T20:35:59.000Z",is_active:1},{id:626,account_id:5034,company_id:90,created_at:"2021-11-09T08:52:34.000Z",updated_at:"2021-11-09T08:52:34.000Z",is_active:1},{id:633,account_id:5042,company_id:90,created_at:"2021-11-09T11:50:08.000Z",updated_at:"2021-11-09T11:50:08.000Z",is_active:1},{id:640,account_id:5050,company_id:90,created_at:"2021-11-09T15:47:02.000Z",updated_at:"2021-11-09T15:47:02.000Z",is_active:1},{id:646,account_id:5057,company_id:90,created_at:"2021-11-09T18:52:01.000Z",updated_at:"2021-11-09T18:52:01.000Z",is_active:1},{id:650,account_id:5069,company_id:90,created_at:"2021-11-10T10:50:38.000Z",updated_at:"2021-11-10T10:50:38.000Z",is_active:1},{id:653,account_id:5071,company_id:90,created_at:"2021-11-10T12:33:41.000Z",updated_at:"2021-11-10T12:33:41.000Z",is_active:1},{id:661,account_id:5074,company_id:90,created_at:"2021-11-10T14:16:40.000Z",updated_at:"2021-11-10T14:16:40.000Z",is_active:1},{id:668,account_id:5090,company_id:90,created_at:"2021-11-10T20:10:58.000Z",updated_at:"2021-11-10T20:10:58.000Z",is_active:1},{id:685,account_id:5128,company_id:90,created_at:"2021-11-12T11:44:44.000Z",updated_at:"2021-11-12T11:44:44.000Z",is_active:1},{id:690,account_id:5138,company_id:90,created_at:"2021-11-12T20:59:21.000Z",updated_at:"2021-11-12T20:59:21.000Z",is_active:1},{id:697,account_id:5148,company_id:90,created_at:"2021-11-13T11:37:49.000Z",updated_at:"2021-11-13T11:37:49.000Z",is_active:1},{id:700,account_id:5155,company_id:90,created_at:"2021-11-13T20:20:04.000Z",updated_at:"2021-11-13T20:20:04.000Z",is_active:1},{id:714,account_id:5165,company_id:90,created_at:"2021-11-14T13:02:48.000Z",updated_at:"2021-11-14T13:02:48.000Z",is_active:1},{id:720,account_id:5175,company_id:90,created_at:"2021-11-14T17:58:02.000Z",updated_at:"2021-11-14T17:58:02.000Z",is_active:1},{id:726,account_id:5178,company_id:90,created_at:"2021-11-14T19:10:54.000Z",updated_at:"2021-11-14T19:10:54.000Z",is_active:1},{id:731,account_id:5191,company_id:90,created_at:"2021-11-15T06:18:52.000Z",updated_at:"2021-11-15T06:18:52.000Z",is_active:1},{id:734,account_id:5192,company_id:90,created_at:"2021-11-15T07:09:30.000Z",updated_at:"2021-11-15T07:09:30.000Z",is_active:1},{id:742,account_id:5213,company_id:90,created_at:"2021-11-15T13:23:36.000Z",updated_at:"2021-11-15T13:23:36.000Z",is_active:1},{id:750,account_id:5254,company_id:90,created_at:"2021-11-16T18:20:04.000Z",updated_at:"2021-11-16T18:20:04.000Z",is_active:1},{id:754,account_id:5255,company_id:90,created_at:"2021-11-16T18:46:55.000Z",updated_at:"2021-11-16T18:46:55.000Z",is_active:1},{id:761,account_id:5256,company_id:90,created_at:"2021-11-16T18:51:17.000Z",updated_at:"2021-11-16T18:51:17.000Z",is_active:1},{id:766,account_id:5262,company_id:90,created_at:"2021-11-16T23:40:31.000Z",updated_at:"2021-11-16T23:40:31.000Z",is_active:1},{id:768,account_id:5263,company_id:90,created_at:"2021-11-16T23:57:27.000Z",updated_at:"2021-11-16T23:57:27.000Z",is_active:1},{id:774,account_id:5267,company_id:90,created_at:"2021-11-17T08:55:23.000Z",updated_at:"2021-11-17T08:55:23.000Z",is_active:1},{id:781,account_id:5276,company_id:90,created_at:"2021-11-17T15:17:22.000Z",updated_at:"2021-11-17T15:17:22.000Z",is_active:1},{id:793,account_id:5286,company_id:90,created_at:"2021-11-17T21:26:49.000Z",updated_at:"2021-11-17T21:26:49.000Z",is_active:1},{id:799,account_id:5288,company_id:90,created_at:"2021-11-18T07:41:09.000Z",updated_at:"2021-11-18T07:41:09.000Z",is_active:1},{id:806,account_id:5301,company_id:90,created_at:"2021-11-18T10:42:38.000Z",updated_at:"2021-11-18T10:42:38.000Z",is_active:1},{id:820,account_id:5338,company_id:90,created_at:"2021-11-19T18:42:35.000Z",updated_at:"2021-11-19T18:42:35.000Z",is_active:1},{id:827,account_id:5354,company_id:90,created_at:"2021-11-20T20:48:02.000Z",updated_at:"2021-11-20T20:48:02.000Z",is_active:1},{id:848,account_id:5396,company_id:90,created_at:"2021-11-22T19:55:51.000Z",updated_at:"2021-11-22T19:55:51.000Z",is_active:1},{id:851,account_id:5397,company_id:90,created_at:"2021-11-22T20:28:07.000Z",updated_at:"2021-11-22T20:28:07.000Z",is_active:1},{id:861,account_id:5420,company_id:90,created_at:"2021-11-24T00:34:59.000Z",updated_at:"2021-11-24T00:34:59.000Z",is_active:1},{id:863,account_id:5427,company_id:90,created_at:"2021-11-24T11:05:38.000Z",updated_at:"2021-11-24T11:05:38.000Z",is_active:1},{id:868,account_id:5438,company_id:90,created_at:"2021-11-24T20:25:53.000Z",updated_at:"2021-11-24T20:25:53.000Z",is_active:1},{id:875,account_id:5451,company_id:90,created_at:"2021-11-25T13:07:23.000Z",updated_at:"2021-11-25T13:07:23.000Z",is_active:1},{id:879,account_id:5456,company_id:90,created_at:"2021-11-25T17:04:05.000Z",updated_at:"2021-11-25T17:04:05.000Z",is_active:1},{id:895,account_id:5487,company_id:90,created_at:"2021-11-26T22:20:14.000Z",updated_at:"2021-11-26T22:20:14.000Z",is_active:1},{id:905,account_id:5495,company_id:90,created_at:"2021-11-27T12:46:24.000Z",updated_at:"2021-11-27T12:46:24.000Z",is_active:1},{id:909,account_id:5502,company_id:90,created_at:"2021-11-27T17:49:35.000Z",updated_at:"2021-11-27T17:49:35.000Z",is_active:1},{id:967,account_id:5538,company_id:90,created_at:"2021-11-29T13:22:28.000Z",updated_at:"2021-11-29T13:22:28.000Z",is_active:1},{id:976,account_id:5563,company_id:90,created_at:"2021-11-30T08:20:06.000Z",updated_at:"2021-11-30T08:20:06.000Z",is_active:1},{id:989,account_id:5592,company_id:90,created_at:"2021-11-30T20:45:00.000Z",updated_at:"2021-11-30T20:45:00.000Z",is_active:1},{id:997,account_id:5595,company_id:90,created_at:"2021-12-01T07:56:30.000Z",updated_at:"2021-12-01T07:56:30.000Z",is_active:1},{id:1003,account_id:5614,company_id:90,created_at:"2021-12-01T14:15:39.000Z",updated_at:"2021-12-01T14:15:39.000Z",is_active:1},{id:1009,account_id:5620,company_id:90,created_at:"2021-12-01T21:12:03.000Z",updated_at:"2021-12-01T21:12:03.000Z",is_active:1},{id:1017,account_id:5621,company_id:90,created_at:"2021-12-01T23:56:53.000Z",updated_at:"2021-12-01T23:56:53.000Z",is_active:1},{id:1020,account_id:5624,company_id:90,created_at:"2021-12-02T08:49:00.000Z",updated_at:"2021-12-02T08:49:00.000Z",is_active:1},{id:1032,account_id:5649,company_id:90,created_at:"2021-12-03T16:15:52.000Z",updated_at:"2021-12-03T16:15:52.000Z",is_active:1},{id:1038,account_id:5658,company_id:90,created_at:"2021-12-03T18:40:37.000Z",updated_at:"2021-12-03T18:40:37.000Z",is_active:1},{id:1042,account_id:5663,company_id:90,created_at:"2021-12-03T22:20:42.000Z",updated_at:"2021-12-03T22:20:42.000Z",is_active:1},{id:1048,account_id:5665,company_id:90,created_at:"2021-12-04T03:17:14.000Z",updated_at:"2021-12-04T03:17:14.000Z",is_active:1},{id:1059,account_id:5672,company_id:90,created_at:"2021-12-04T13:17:27.000Z",updated_at:"2021-12-04T13:17:27.000Z",is_active:1},{id:1067,account_id:5680,company_id:90,created_at:"2021-12-05T08:55:41.000Z",updated_at:"2021-12-05T08:55:41.000Z",is_active:1},{id:1077,account_id:5699,company_id:90,created_at:"2021-12-06T10:20:52.000Z",updated_at:"2021-12-06T10:20:52.000Z",is_active:1},{id:1083,account_id:5714,company_id:90,created_at:"2021-12-06T19:32:48.000Z",updated_at:"2021-12-06T19:32:48.000Z",is_active:1},{id:1095,account_id:5736,company_id:90,created_at:"2021-12-07T16:35:35.000Z",updated_at:"2021-12-07T16:35:35.000Z",is_active:1},{id:1100,account_id:5741,company_id:90,created_at:"2021-12-07T19:28:02.000Z",updated_at:"2021-12-07T19:28:02.000Z",is_active:1},{id:1102,account_id:5745,company_id:90,created_at:"2021-12-07T23:19:11.257Z",updated_at:"2021-12-07T23:19:11.257Z",is_active:1},{id:1117,account_id:5786,company_id:90,created_at:"2021-12-11T09:16:39.751Z",updated_at:"2021-12-11T09:16:39.751Z",is_active:1},{id:1126,account_id:5808,company_id:90,created_at:"2021-12-12T20:16:39.184Z",updated_at:"2021-12-12T20:16:39.184Z",is_active:1},{id:1136,account_id:5826,company_id:90,created_at:"2021-12-13T14:32:18.087Z",updated_at:"2021-12-13T14:32:18.087Z",is_active:1},{id:1149,account_id:5855,company_id:90,created_at:"2021-12-14T14:59:20.355Z",updated_at:"2021-12-14T14:59:20.355Z",is_active:1},{id:1154,account_id:5862,company_id:90,created_at:"2021-12-14T19:42:20.510Z",updated_at:"2021-12-14T19:42:20.510Z",is_active:1},{id:1164,account_id:5891,company_id:90,created_at:"2021-12-16T16:53:28.533Z",updated_at:"2021-12-16T16:53:28.533Z",is_active:1},{id:1176,account_id:5901,company_id:90,created_at:"2021-12-18T13:53:00.936Z",updated_at:"2021-12-18T13:53:00.936Z",is_active:1},{id:1190,account_id:5930,company_id:90,created_at:"2021-12-20T18:30:24.008Z",updated_at:"2021-12-20T18:30:24.008Z",is_active:1},{id:1193,account_id:5914,company_id:90,created_at:"2021-12-20T18:47:37.043Z",updated_at:"2021-12-20T18:47:37.043Z",is_active:1},{id:1195,account_id:5932,company_id:90,created_at:"2021-12-20T19:54:01.709Z",updated_at:"2021-12-20T19:54:01.709Z",is_active:1},{id:1203,account_id:5937,company_id:90,created_at:"2021-12-21T00:49:33.097Z",updated_at:"2021-12-21T00:49:33.097Z",is_active:1},{id:1214,account_id:5955,company_id:90,created_at:"2021-12-21T21:49:41.228Z",updated_at:"2021-12-21T21:49:41.228Z",is_active:1},{id:1218,account_id:5945,company_id:90,created_at:"2021-12-21T21:56:19.995Z",updated_at:"2021-12-21T21:56:19.995Z",is_active:1},{id:1228,account_id:5966,company_id:90,created_at:"2021-12-22T12:50:07.178Z",updated_at:"2021-12-22T12:50:07.178Z",is_active:1},{id:1232,account_id:5978,company_id:90,created_at:"2021-12-22T22:06:18.797Z",updated_at:"2021-12-22T22:06:18.797Z",is_active:1},{id:1241,account_id:5985,company_id:90,created_at:"2021-12-23T13:38:51.687Z",updated_at:"2021-12-23T13:38:51.687Z",is_active:1},{id:1250,account_id:6003,company_id:90,created_at:"2021-12-27T07:50:09.613Z",updated_at:"2021-12-27T07:50:09.613Z",is_active:1},{id:1256,account_id:6019,company_id:90,created_at:"2021-12-27T13:38:22.728Z",updated_at:"2021-12-27T13:38:22.728Z",is_active:1},{id:1258,account_id:6025,company_id:90,created_at:"2021-12-27T19:13:22.792Z",updated_at:"2021-12-27T19:13:22.792Z",is_active:1},{id:1269,account_id:6045,company_id:90,created_at:"2021-12-28T16:18:54.175Z",updated_at:"2021-12-28T16:18:54.175Z",is_active:1},{id:1273,account_id:6062,company_id:90,created_at:"2021-12-28T22:50:34.354Z",updated_at:"2021-12-28T22:50:34.354Z",is_active:1},{id:1282,account_id:6065,company_id:90,created_at:"2021-12-29T05:13:48.894Z",updated_at:"2021-12-29T05:13:48.894Z",is_active:1},{id:1289,account_id:6072,company_id:90,created_at:"2021-12-29T10:12:15.320Z",updated_at:"2021-12-29T10:12:15.320Z",is_active:1},{id:1295,account_id:6073,company_id:90,created_at:"2021-12-29T10:52:39.261Z",updated_at:"2021-12-29T10:52:39.261Z",is_active:1},{id:1297,account_id:6083,company_id:90,created_at:"2021-12-29T22:07:04.113Z",updated_at:"2021-12-29T22:07:04.113Z",is_active:1},{id:1303,account_id:6091,company_id:90,created_at:"2021-12-30T10:02:21.018Z",updated_at:"2021-12-30T10:02:21.018Z",is_active:1},{id:1310,account_id:6097,company_id:90,created_at:"2021-12-30T17:21:12.849Z",updated_at:"2021-12-30T17:21:12.849Z",is_active:1},{id:1315,account_id:6100,company_id:90,created_at:"2021-12-30T21:07:33.540Z",updated_at:"2021-12-30T21:07:33.540Z",is_active:1},{id:1324,account_id:6110,company_id:90,created_at:"2022-01-01T12:43:01.065Z",updated_at:"2022-01-01T12:43:01.065Z",is_active:1},{id:1341,account_id:6125,company_id:90,created_at:"2022-01-02T20:54:05.063Z",updated_at:"2022-01-02T20:54:05.063Z",is_active:1},{id:1353,account_id:6142,company_id:90,created_at:"2022-01-03T14:30:31.578Z",updated_at:"2022-01-03T14:30:31.578Z",is_active:1},{id:1360,account_id:6148,company_id:90,created_at:"2022-01-03T23:13:26.249Z",updated_at:"2022-01-03T23:13:26.249Z",is_active:1},{id:1367,account_id:6163,company_id:90,created_at:"2022-01-04T08:35:06.058Z",updated_at:"2022-01-04T08:35:06.058Z",is_active:1},{id:1385,account_id:6183,company_id:90,created_at:"2022-01-04T19:44:53.298Z",updated_at:"2022-01-04T19:44:53.298Z",is_active:1},{id:1389,account_id:6186,company_id:90,created_at:"2022-01-04T20:33:04.256Z",updated_at:"2022-01-04T20:33:04.256Z",is_active:1},{id:1395,account_id:6191,company_id:90,created_at:"2022-01-05T06:51:07.608Z",updated_at:"2022-01-05T06:51:07.608Z",is_active:1},{id:1400,account_id:6196,company_id:90,created_at:"2022-01-05T10:58:13.765Z",updated_at:"2022-01-05T10:58:13.765Z",is_active:1},{id:1405,account_id:6201,company_id:90,created_at:"2022-01-05T12:34:46.242Z",updated_at:"2022-01-05T12:34:46.242Z",is_active:1},{id:1414,account_id:6209,company_id:90,created_at:"2022-01-05T17:18:29.374Z",updated_at:"2022-01-05T17:18:29.374Z",is_active:1},{id:1419,account_id:6217,company_id:90,created_at:"2022-01-05T19:30:44.025Z",updated_at:"2022-01-05T19:30:44.025Z",is_active:1},{id:1534,account_id:6360,company_id:90,created_at:"2022-01-10T23:21:50.273Z",updated_at:"2022-01-10T23:21:50.273Z",is_active:1},{id:1640,account_id:6454,company_id:90,created_at:"2022-01-14T19:03:01.285Z",updated_at:"2022-01-14T19:03:01.285Z",is_active:1},{id:1757,account_id:6635,company_id:90,created_at:"2022-01-22T12:57:04.894Z",updated_at:"2022-01-22T12:57:04.894Z",is_active:1}]},{id:354,name:"Kaufland Slovenská republika v.o.s.",cin:"35790164",tin:"2020234216",website:"http://www.kariera.kaufland.sk",image:"iteanpxe8nsrcjpksvqg",description:"

Sme medzinárodná spoločnosť, ktorá si váži prácu svojich ľudí. V 72 pobočkách po celom Slovensku poskytujeme našim 6500 zamestnancom férový prístup, priestor pre sebarealizáciu, pozíciu stabilnej spoločnosti a atraktívne zamestnanecké benefity.

Dlhoročná tradícia s modernými inováciami vytvára dynamické prostredie pre uplatnenie na ktorejkoľvek pozícii. Vďaka tomu patríme medzi top zamestnávateľov.

",area:"Retail",employees:"6500",created_at:"2021-05-06T09:21:36.000Z",updated_at:"2021-11-15T08:44:17.000Z",customer_id:null,payment_method_token:null,tin_vat:"SK2020234216",affiliate_id:null,company_url:"kaufland",title_image_url:null,facebook_url:"KauflandSlovenskaRepublika",linkedin_url:"kaufland-slovensko/",instagram_url:"accounts/login/",twitter_url:null,address_id:334,youtube_url:"",company_premium_settings_id:560,subscribers:[{id:738,account_id:3989,company_id:354,created_at:"2021-11-15T09:54:55.000Z",updated_at:"2021-11-15T09:54:55.000Z",is_active:1},{id:1379,account_id:5332,company_id:354,created_at:"2022-01-04T18:56:07.783Z",updated_at:"2022-01-04T18:56:07.783Z",is_active:1},{id:1421,account_id:6228,company_id:354,created_at:"2022-01-05T21:34:44.363Z",updated_at:"2022-01-05T21:34:44.363Z",is_active:1},{id:1428,account_id:6229,company_id:354,created_at:"2022-01-06T00:22:57.053Z",updated_at:"2022-01-06T00:22:57.053Z",is_active:1},{id:1434,account_id:6231,company_id:354,created_at:"2022-01-06T09:03:25.812Z",updated_at:"2022-01-06T09:03:25.812Z",is_active:1},{id:1438,account_id:6233,company_id:354,created_at:"2022-01-06T10:30:11.416Z",updated_at:"2022-01-06T10:30:11.416Z",is_active:1},{id:1443,account_id:6236,company_id:354,created_at:"2022-01-06T12:52:52.362Z",updated_at:"2022-01-06T12:52:52.362Z",is_active:1},{id:1447,account_id:6237,company_id:354,created_at:"2022-01-06T14:39:03.401Z",updated_at:"2022-01-06T14:39:03.401Z",is_active:1},{id:1451,account_id:6238,company_id:354,created_at:"2022-01-06T14:52:44.109Z",updated_at:"2022-01-06T14:52:44.109Z",is_active:1},{id:1460,account_id:6243,company_id:354,created_at:"2022-01-06T16:16:35.790Z",updated_at:"2022-01-06T16:16:35.790Z",is_active:1},{id:1463,account_id:6244,company_id:354,created_at:"2022-01-06T19:46:14.609Z",updated_at:"2022-01-06T19:46:14.609Z",is_active:1},{id:1469,account_id:6250,company_id:354,created_at:"2022-01-07T07:16:40.102Z",updated_at:"2022-01-07T07:16:40.102Z",is_active:1},{id:1476,account_id:6271,company_id:354,created_at:"2022-01-08T03:23:13.710Z",updated_at:"2022-01-08T03:23:13.710Z",is_active:1},{id:1484,account_id:6285,company_id:354,created_at:"2022-01-08T17:25:16.393Z",updated_at:"2022-01-08T17:25:16.393Z",is_active:1},{id:1485,account_id:6290,company_id:354,created_at:"2022-01-09T09:36:48.162Z",updated_at:"2022-01-09T09:36:48.162Z",is_active:1},{id:1488,account_id:6291,company_id:354,created_at:"2022-01-09T09:57:04.757Z",updated_at:"2022-01-09T09:57:04.757Z",is_active:1},{id:1496,account_id:6309,company_id:354,created_at:"2022-01-10T11:51:05.702Z",updated_at:"2022-01-10T11:51:05.702Z",is_active:1},{id:1499,account_id:6316,company_id:354,created_at:"2022-01-10T12:53:54.803Z",updated_at:"2022-01-10T12:53:54.803Z",is_active:1},{id:1515,account_id:6341,company_id:354,created_at:"2022-01-10T19:41:28.268Z",updated_at:"2022-01-10T19:41:28.268Z",is_active:1},{id:1519,account_id:6346,company_id:354,created_at:"2022-01-10T20:39:39.471Z",updated_at:"2022-01-10T20:39:39.471Z",is_active:1},{id:1524,account_id:6353,company_id:354,created_at:"2022-01-10T22:02:53.862Z",updated_at:"2022-01-10T22:02:53.862Z",is_active:1},{id:1539,account_id:6361,company_id:354,created_at:"2022-01-11T00:55:31.596Z",updated_at:"2022-01-11T00:55:31.596Z",is_active:1},{id:1545,account_id:6366,company_id:354,created_at:"2022-01-11T08:10:11.981Z",updated_at:"2022-01-11T08:10:11.981Z",is_active:1},{id:1550,account_id:6310,company_id:354,created_at:"2022-01-11T08:32:10.882Z",updated_at:"2022-01-11T08:32:10.882Z",is_active:1},{id:1557,account_id:6369,company_id:354,created_at:"2022-01-11T10:00:38.466Z",updated_at:"2022-01-11T10:00:38.466Z",is_active:1},{id:1562,account_id:6371,company_id:354,created_at:"2022-01-11T10:12:33.674Z",updated_at:"2022-01-11T10:12:33.674Z",is_active:1},{id:1571,account_id:6377,company_id:354,created_at:"2022-01-11T12:39:49.926Z",updated_at:"2022-01-11T12:39:49.926Z",is_active:1},{id:1576,account_id:6387,company_id:354,created_at:"2022-01-11T15:27:27.271Z",updated_at:"2022-01-11T15:27:27.271Z",is_active:1},{id:1582,account_id:6313,company_id:354,created_at:"2022-01-11T16:16:08.650Z",updated_at:"2022-01-11T16:16:08.650Z",is_active:1},{id:1585,account_id:6391,company_id:354,created_at:"2022-01-11T16:31:30.265Z",updated_at:"2022-01-11T16:31:30.265Z",is_active:1},{id:1595,account_id:6408,company_id:354,created_at:"2022-01-12T11:52:07.397Z",updated_at:"2022-01-12T11:52:07.397Z",is_active:1},{id:1596,account_id:6416,company_id:354,created_at:"2022-01-12T16:41:26.238Z",updated_at:"2022-01-12T16:41:26.238Z",is_active:1},{id:1607,account_id:6426,company_id:354,created_at:"2022-01-13T14:27:15.724Z",updated_at:"2022-01-13T14:27:15.724Z",is_active:1},{id:1618,account_id:6439,company_id:354,created_at:"2022-01-14T05:39:31.517Z",updated_at:"2022-01-14T05:39:31.517Z",is_active:1},{id:1624,account_id:6442,company_id:354,created_at:"2022-01-14T08:29:50.905Z",updated_at:"2022-01-14T08:29:50.905Z",is_active:1},{id:1627,account_id:6443,company_id:354,created_at:"2022-01-14T10:44:02.101Z",updated_at:"2022-01-14T10:44:02.101Z",is_active:1},{id:1632,account_id:6452,company_id:354,created_at:"2022-01-14T18:18:13.830Z",updated_at:"2022-01-14T18:18:13.830Z",is_active:1},{id:1643,account_id:6455,company_id:354,created_at:"2022-01-15T08:50:56.598Z",updated_at:"2022-01-15T08:50:56.598Z",is_active:1},{id:1658,account_id:6472,company_id:354,created_at:"2022-01-16T11:31:01.896Z",updated_at:"2022-01-16T11:31:01.896Z",is_active:1},{id:1662,account_id:6473,company_id:354,created_at:"2022-01-16T11:47:18.371Z",updated_at:"2022-01-16T11:47:18.371Z",is_active:1},{id:1670,account_id:6475,company_id:354,created_at:"2022-01-16T14:29:41.410Z",updated_at:"2022-01-16T14:29:41.410Z",is_active:1},{id:1672,account_id:6484,company_id:354,created_at:"2022-01-17T10:40:23.913Z",updated_at:"2022-01-17T10:40:23.913Z",is_active:1},{id:1680,account_id:6491,company_id:354,created_at:"2022-01-17T15:51:03.393Z",updated_at:"2022-01-17T15:51:03.393Z",is_active:1},{id:1684,account_id:6493,company_id:354,created_at:"2022-01-17T15:59:38.496Z",updated_at:"2022-01-17T15:59:38.496Z",is_active:1},{id:1696,account_id:6507,company_id:354,created_at:"2022-01-18T07:50:21.534Z",updated_at:"2022-01-18T07:50:21.534Z",is_active:1},{id:1704,account_id:6520,company_id:354,created_at:"2022-01-18T15:47:56.198Z",updated_at:"2022-01-18T15:47:56.198Z",is_active:1},{id:1710,account_id:6528,company_id:354,created_at:"2022-01-18T16:05:19.889Z",updated_at:"2022-01-18T16:05:19.889Z",is_active:1},{id:1720,account_id:6556,company_id:354,created_at:"2022-01-19T13:34:23.006Z",updated_at:"2022-01-19T13:34:23.006Z",is_active:1},{id:1729,account_id:6562,company_id:354,created_at:"2022-01-19T15:37:14.753Z",updated_at:"2022-01-19T15:37:14.753Z",is_active:1},{id:1735,account_id:6529,company_id:354,created_at:"2022-01-19T16:04:00.261Z",updated_at:"2022-01-19T16:04:00.261Z",is_active:1},{id:1742,account_id:6571,company_id:354,created_at:"2022-01-19T17:54:38.020Z",updated_at:"2022-01-19T17:54:38.020Z",is_active:1},{id:1747,account_id:6596,company_id:354,created_at:"2022-01-20T16:07:45.917Z",updated_at:"2022-01-20T16:07:45.917Z",is_active:1},{id:1760,account_id:6640,company_id:354,created_at:"2022-01-22T13:06:17.661Z",updated_at:"2022-01-22T13:06:17.661Z",is_active:1},{id:1765,account_id:6645,company_id:354,created_at:"2022-01-22T16:42:42.376Z",updated_at:"2022-01-22T16:42:42.376Z",is_active:1},{id:1776,account_id:6659,company_id:354,created_at:"2022-01-23T18:28:09.592Z",updated_at:"2022-01-23T18:28:09.592Z",is_active:1},{id:1787,account_id:6668,company_id:354,created_at:"2022-01-24T00:08:30.809Z",updated_at:"2022-01-24T00:08:30.809Z",is_active:1},{id:1798,account_id:6703,company_id:354,created_at:"2022-01-25T11:12:01.798Z",updated_at:"2022-01-25T11:12:01.798Z",is_active:1},{id:1804,account_id:6715,company_id:354,created_at:"2022-01-25T15:11:31.393Z",updated_at:"2022-01-25T15:11:31.393Z",is_active:1},{id:1809,account_id:6722,company_id:354,created_at:"2022-01-25T20:25:23.563Z",updated_at:"2022-01-25T20:25:23.563Z",is_active:1},{id:1816,account_id:6727,company_id:354,created_at:"2022-01-26T08:56:09.338Z",updated_at:"2022-01-26T08:56:09.338Z",is_active:1},{id:1825,account_id:6754,company_id:354,created_at:"2022-01-27T07:32:16.572Z",updated_at:"2022-01-27T07:32:16.572Z",is_active:1},{id:1829,account_id:6760,company_id:354,created_at:"2022-01-27T10:38:44.189Z",updated_at:"2022-01-27T10:38:44.189Z",is_active:1},{id:1838,account_id:6774,company_id:354,created_at:"2022-01-27T15:31:03.951Z",updated_at:"2022-01-27T15:31:03.951Z",is_active:1},{id:1844,account_id:6786,company_id:354,created_at:"2022-01-27T19:08:32.945Z",updated_at:"2022-01-27T19:08:32.945Z",is_active:1}]},{id:481,name:"NAY a.s.",cin:"35739487",tin:"2020270186",website:"http://www.nay.sk",image:"side79jkzoqw5cdecfag",description:'

NAY a.s. je najväčším špecializovaným maloobchodným predajcom spotrebnej elektroniky v Slovenskej republike s trhovým podielom približne 25 %.

Na trhu pôsobí od začiatku 90-tych rokov minulého storočia. Patrí medzi spoločnosti, ktoré inováciami formovali a dodnes formujú podobu maloobchodného trhu na Slovensku. NAY priniesla na trh svetové značky elektroniky, franchisingový model, veľkoformátové predajne, jeden z prvých lojalitných programov, dlhý rad doplnkových služieb a dnes je jedným z pionerov omnichannelovej maloobchodnej stratégie Slovenska.

Od roku 2013 NAY pravidelne získava ocenenie Superbrands Awards, ktoré je známkou kvality výrobkov a služieb, a od roku 2015 získava aj ocenenie MasterCard obchodník roka v kategórii obchodník s elektronikou.

NAY je signatárom výzvy prijatelni.sk, podporovateľom neziskovej organizácie Dobrý anjel a členom Business Leaders Forum.

Súčasťou koncernu spoločnosti NAY a.s. je aj jej dcérska spoločnosť Electro World s.r.o. v Českej republike.

',area:"maloobchod",employees:"1200",created_at:"2021-10-11T09:35:40.000Z",updated_at:"2021-10-11T09:38:49.000Z",customer_id:null,payment_method_token:null,tin_vat:"SK2020270186",affiliate_id:null,company_url:"nay-a-s",title_image_url:"vgeto72nfyb3ntpchtoh",facebook_url:"naykariera ",linkedin_url:null,instagram_url:null,twitter_url:null,address_id:533,youtube_url:null,company_premium_settings_id:443,subscribers:[{id:265,account_id:337,company_id:481,created_at:"2021-10-19T08:44:19.000Z",updated_at:"2021-10-19T08:44:19.000Z",is_active:1},{id:434,account_id:4731,company_id:481,created_at:"2021-10-29T14:21:44.000Z",updated_at:"2021-10-29T14:21:44.000Z",is_active:1},{id:438,account_id:4734,company_id:481,created_at:"2021-10-29T14:53:02.000Z",updated_at:"2021-10-29T14:53:02.000Z",is_active:1},{id:451,account_id:4746,company_id:481,created_at:"2021-10-30T07:10:50.000Z",updated_at:"2021-10-30T07:10:50.000Z",is_active:1},{id:456,account_id:4751,company_id:481,created_at:"2021-10-30T14:03:10.000Z",updated_at:"2021-10-30T14:03:10.000Z",is_active:1},{id:482,account_id:4803,company_id:481,created_at:"2021-11-02T05:49:35.000Z",updated_at:"2021-11-02T05:49:35.000Z",is_active:1},{id:492,account_id:4841,company_id:481,created_at:"2021-11-02T13:39:10.000Z",updated_at:"2021-11-02T13:39:10.000Z",is_active:1},{id:495,account_id:4842,company_id:481,created_at:"2021-11-02T13:52:01.000Z",updated_at:"2021-11-02T13:52:01.000Z",is_active:1},{id:503,account_id:4854,company_id:481,created_at:"2021-11-02T16:35:24.000Z",updated_at:"2021-11-02T16:35:24.000Z",is_active:1},{id:512,account_id:4867,company_id:481,created_at:"2021-11-02T19:57:26.000Z",updated_at:"2021-11-02T19:57:26.000Z",is_active:1},{id:523,account_id:4892,company_id:481,created_at:"2021-11-03T19:36:22.000Z",updated_at:"2021-11-03T19:36:22.000Z",is_active:1},{id:529,account_id:4898,company_id:481,created_at:"2021-11-04T04:52:13.000Z",updated_at:"2021-11-04T04:52:13.000Z",is_active:1},{id:536,account_id:4903,company_id:481,created_at:"2021-11-04T11:51:10.000Z",updated_at:"2021-11-04T11:51:10.000Z",is_active:1},{id:541,account_id:4904,company_id:481,created_at:"2021-11-04T12:55:23.000Z",updated_at:"2021-11-04T12:55:23.000Z",is_active:1},{id:549,account_id:4920,company_id:481,created_at:"2021-11-05T06:36:31.000Z",updated_at:"2021-11-05T06:36:31.000Z",is_active:1},{id:553,account_id:4924,company_id:481,created_at:"2021-11-05T08:19:31.000Z",updated_at:"2021-11-05T08:19:31.000Z",is_active:1},{id:559,account_id:4939,company_id:481,created_at:"2021-11-05T17:43:44.000Z",updated_at:"2021-11-05T17:43:44.000Z",is_active:1},{id:569,account_id:4946,company_id:481,created_at:"2021-11-05T20:18:31.000Z",updated_at:"2021-11-05T20:18:31.000Z",is_active:1},{id:572,account_id:4952,company_id:481,created_at:"2021-11-06T00:04:04.000Z",updated_at:"2021-11-06T00:04:04.000Z",is_active:1},{id:579,account_id:4968,company_id:481,created_at:"2021-11-06T19:39:18.000Z",updated_at:"2021-11-06T19:39:18.000Z",is_active:1},{id:586,account_id:4986,company_id:481,created_at:"2021-11-07T17:05:01.000Z",updated_at:"2021-11-07T17:05:01.000Z",is_active:1},{id:592,account_id:4988,company_id:481,created_at:"2021-11-07T18:01:09.000Z",updated_at:"2021-11-07T18:01:09.000Z",is_active:1},{id:598,account_id:4993,company_id:481,created_at:"2021-11-07T22:07:28.000Z",updated_at:"2021-11-07T22:07:28.000Z",is_active:1},{id:601,account_id:4998,company_id:481,created_at:"2021-11-08T08:33:12.000Z",updated_at:"2021-11-08T08:33:12.000Z",is_active:1},{id:604,account_id:5001,company_id:481,created_at:"2021-11-08T10:15:42.000Z",updated_at:"2021-11-08T10:15:42.000Z",is_active:1},{id:605,account_id:5010,company_id:481,created_at:"2021-11-08T15:07:22.000Z",updated_at:"2021-11-08T15:07:22.000Z",is_active:1},{id:613,account_id:5023,company_id:481,created_at:"2021-11-08T19:34:55.000Z",updated_at:"2021-11-08T19:34:55.000Z",is_active:1},{id:618,account_id:5026,company_id:481,created_at:"2021-11-08T20:03:59.000Z",updated_at:"2021-11-08T20:03:59.000Z",is_active:1},{id:622,account_id:5027,company_id:481,created_at:"2021-11-08T20:35:59.000Z",updated_at:"2021-11-08T20:35:59.000Z",is_active:1},{id:630,account_id:5034,company_id:481,created_at:"2021-11-09T08:52:34.000Z",updated_at:"2021-11-09T08:52:34.000Z",is_active:1},{id:639,account_id:5050,company_id:481,created_at:"2021-11-09T15:47:02.000Z",updated_at:"2021-11-09T15:47:02.000Z",is_active:1},{id:641,account_id:4729,company_id:481,created_at:"2021-11-09T18:30:38.000Z",updated_at:"2021-11-09T18:30:38.000Z",is_active:1},{id:651,account_id:5069,company_id:481,created_at:"2021-11-10T10:50:38.000Z",updated_at:"2021-11-10T10:50:38.000Z",is_active:1},{id:663,account_id:5074,company_id:481,created_at:"2021-11-10T14:16:40.000Z",updated_at:"2021-11-10T14:16:40.000Z",is_active:1},{id:672,account_id:5096,company_id:481,created_at:"2021-11-11T07:42:37.000Z",updated_at:"2021-11-11T07:42:37.000Z",is_active:1},{id:677,account_id:5101,company_id:481,created_at:"2021-11-11T11:20:35.000Z",updated_at:"2021-11-11T11:20:35.000Z",is_active:1},{id:679,account_id:5108,company_id:481,created_at:"2021-11-11T13:10:56.000Z",updated_at:"2021-11-11T13:10:56.000Z",is_active:1},{id:683,account_id:5123,company_id:481,created_at:"2021-11-12T08:36:04.000Z",updated_at:"2021-11-12T08:36:04.000Z",is_active:1},{id:694,account_id:5138,company_id:481,created_at:"2021-11-12T20:59:21.000Z",updated_at:"2021-11-12T20:59:21.000Z",is_active:1},{id:698,account_id:5148,company_id:481,created_at:"2021-11-13T11:37:49.000Z",updated_at:"2021-11-13T11:37:49.000Z",is_active:1},{id:704,account_id:5155,company_id:481,created_at:"2021-11-13T20:20:04.000Z",updated_at:"2021-11-13T20:20:04.000Z",is_active:1},{id:705,account_id:5158,company_id:481,created_at:"2021-11-14T10:57:04.000Z",updated_at:"2021-11-14T10:57:04.000Z",is_active:1},{id:708,account_id:5161,company_id:481,created_at:"2021-11-14T11:15:05.000Z",updated_at:"2021-11-14T11:15:05.000Z",is_active:1},{id:711,account_id:5164,company_id:481,created_at:"2021-11-14T12:40:57.000Z",updated_at:"2021-11-14T12:40:57.000Z",is_active:1},{id:718,account_id:5165,company_id:481,created_at:"2021-11-14T13:02:48.000Z",updated_at:"2021-11-14T13:02:48.000Z",is_active:1},{id:724,account_id:5175,company_id:481,created_at:"2021-11-14T17:58:02.000Z",updated_at:"2021-11-14T17:58:02.000Z",is_active:1},{id:737,account_id:5194,company_id:481,created_at:"2021-11-15T09:02:28.000Z",updated_at:"2021-11-15T09:02:28.000Z",is_active:1},{id:739,account_id:5206,company_id:481,created_at:"2021-11-15T12:34:15.000Z",updated_at:"2021-11-15T12:34:15.000Z",is_active:1},{id:746,account_id:5219,company_id:481,created_at:"2021-11-15T15:41:51.000Z",updated_at:"2021-11-15T15:41:51.000Z",is_active:1},{id:753,account_id:5254,company_id:481,created_at:"2021-11-16T18:20:04.000Z",updated_at:"2021-11-16T18:20:04.000Z",is_active:1},{id:756,account_id:5255,company_id:481,created_at:"2021-11-16T18:46:55.000Z",updated_at:"2021-11-16T18:46:55.000Z",is_active:1},{id:759,account_id:5256,company_id:481,created_at:"2021-11-16T18:51:17.000Z",updated_at:"2021-11-16T18:51:17.000Z",is_active:1},{id:772,account_id:5263,company_id:481,created_at:"2021-11-16T23:57:27.000Z",updated_at:"2021-11-16T23:57:27.000Z",is_active:1},{id:778,account_id:5268,company_id:481,created_at:"2021-11-17T09:42:00.000Z",updated_at:"2021-11-17T09:42:00.000Z",is_active:1},{id:779,account_id:5276,company_id:481,created_at:"2021-11-17T15:17:22.000Z",updated_at:"2021-11-17T15:17:22.000Z",is_active:1},{id:788,account_id:5279,company_id:481,created_at:"2021-11-17T17:10:40.000Z",updated_at:"2021-11-17T17:10:40.000Z",is_active:1},{id:791,account_id:5284,company_id:481,created_at:"2021-11-17T19:32:49.000Z",updated_at:"2021-11-17T19:32:49.000Z",is_active:1},{id:792,account_id:5285,company_id:481,created_at:"2021-11-17T21:07:40.000Z",updated_at:"2021-11-17T21:07:40.000Z",is_active:1},{id:797,account_id:5286,company_id:481,created_at:"2021-11-17T21:26:49.000Z",updated_at:"2021-11-17T21:26:49.000Z",is_active:1},{id:807,account_id:5308,company_id:481,created_at:"2021-11-18T13:24:07.000Z",updated_at:"2021-11-18T13:24:07.000Z",is_active:1},{id:825,account_id:5345,company_id:481,created_at:"2021-11-20T12:03:38.000Z",updated_at:"2021-11-20T12:03:38.000Z",is_active:1},{id:830,account_id:5365,company_id:481,created_at:"2021-11-21T14:04:46.000Z",updated_at:"2021-11-21T14:04:46.000Z",is_active:1},{id:831,account_id:5366,company_id:481,created_at:"2021-11-21T16:35:05.000Z",updated_at:"2021-11-21T16:35:05.000Z",is_active:1},{id:839,account_id:5380,company_id:481,created_at:"2021-11-22T12:25:05.000Z",updated_at:"2021-11-22T12:25:05.000Z",is_active:1},{id:844,account_id:5387,company_id:481,created_at:"2021-11-22T15:49:58.000Z",updated_at:"2021-11-22T15:49:58.000Z",is_active:1},{id:855,account_id:5397,company_id:481,created_at:"2021-11-22T20:28:07.000Z",updated_at:"2021-11-22T20:28:07.000Z",is_active:1},{id:860,account_id:5416,company_id:481,created_at:"2021-11-23T20:00:30.000Z",updated_at:"2021-11-23T20:00:30.000Z",is_active:1},{id:864,account_id:5438,company_id:481,created_at:"2021-11-24T20:25:53.000Z",updated_at:"2021-11-24T20:25:53.000Z",is_active:1},{id:881,account_id:5456,company_id:481,created_at:"2021-11-25T17:04:05.000Z",updated_at:"2021-11-25T17:04:05.000Z",is_active:1},{id:882,account_id:5458,company_id:481,created_at:"2021-11-25T18:26:29.000Z",updated_at:"2021-11-25T18:26:29.000Z",is_active:1},{id:886,account_id:5478,company_id:481,created_at:"2021-11-26T13:58:18.000Z",updated_at:"2021-11-26T13:58:18.000Z",is_active:1},{id:893,account_id:5485,company_id:481,created_at:"2021-11-26T20:11:42.000Z",updated_at:"2021-11-26T20:11:42.000Z",is_active:1},{id:897,account_id:5487,company_id:481,created_at:"2021-11-26T22:20:14.000Z",updated_at:"2021-11-26T22:20:14.000Z",is_active:1},{id:900,account_id:5489,company_id:481,created_at:"2021-11-26T22:28:51.000Z",updated_at:"2021-11-26T22:28:51.000Z",is_active:1},{id:901,account_id:5494,company_id:481,created_at:"2021-11-27T12:36:54.000Z",updated_at:"2021-11-27T12:36:54.000Z",is_active:1},{id:911,account_id:5502,company_id:481,created_at:"2021-11-27T17:49:35.000Z",updated_at:"2021-11-27T17:49:35.000Z",is_active:1},{id:919,account_id:5521,company_id:481,created_at:"2021-11-28T14:37:12.000Z",updated_at:"2021-11-28T14:37:12.000Z",is_active:1},{id:960,account_id:5532,company_id:481,created_at:"2021-11-29T11:08:41.000Z",updated_at:"2021-11-29T11:08:41.000Z",is_active:1},{id:972,account_id:5548,company_id:481,created_at:"2021-11-29T18:29:48.000Z",updated_at:"2021-11-29T18:29:48.000Z",is_active:1},{id:985,account_id:5589,company_id:481,created_at:"2021-11-30T19:22:31.000Z",updated_at:"2021-11-30T19:22:31.000Z",is_active:1},{id:993,account_id:5592,company_id:481,created_at:"2021-11-30T20:45:00.000Z",updated_at:"2021-11-30T20:45:00.000Z",is_active:1},{id:999,account_id:5599,company_id:481,created_at:"2021-12-01T08:51:21.000Z",updated_at:"2021-12-01T08:51:21.000Z",is_active:1},{id:1001,account_id:5603,company_id:481,created_at:"2021-12-01T09:27:48.000Z",updated_at:"2021-12-01T09:27:48.000Z",is_active:1},{id:1005,account_id:5617,company_id:481,created_at:"2021-12-01T16:56:16.000Z",updated_at:"2021-12-01T16:56:16.000Z",is_active:1},{id:1011,account_id:5620,company_id:481,created_at:"2021-12-01T21:12:03.000Z",updated_at:"2021-12-01T21:12:03.000Z",is_active:1},{id:1013,account_id:5621,company_id:481,created_at:"2021-12-01T23:56:53.000Z",updated_at:"2021-12-01T23:56:53.000Z",is_active:1},{id:1024,account_id:5624,company_id:481,created_at:"2021-12-02T08:49:00.000Z",updated_at:"2021-12-02T08:49:00.000Z",is_active:1},{id:1028,account_id:5639,company_id:481,created_at:"2021-12-02T19:39:54.000Z",updated_at:"2021-12-02T19:39:54.000Z",is_active:1},{id:1036,account_id:5649,company_id:481,created_at:"2021-12-03T16:15:52.000Z",updated_at:"2021-12-03T16:15:52.000Z",is_active:1},{id:1040,account_id:5658,company_id:481,created_at:"2021-12-03T18:40:37.000Z",updated_at:"2021-12-03T18:40:37.000Z",is_active:1},{id:1046,account_id:5663,company_id:481,created_at:"2021-12-03T22:20:42.000Z",updated_at:"2021-12-03T22:20:42.000Z",is_active:1},{id:1052,account_id:5665,company_id:481,created_at:"2021-12-04T03:17:14.000Z",updated_at:"2021-12-04T03:17:14.000Z",is_active:1},{id:1053,account_id:5667,company_id:481,created_at:"2021-12-04T08:09:29.000Z",updated_at:"2021-12-04T08:09:29.000Z",is_active:1},{id:1063,account_id:5672,company_id:481,created_at:"2021-12-04T13:17:27.000Z",updated_at:"2021-12-04T13:17:27.000Z",is_active:1},{id:1065,account_id:5677,company_id:481,created_at:"2021-12-04T21:18:11.000Z",updated_at:"2021-12-04T21:18:11.000Z",is_active:1},{id:1073,account_id:5689,company_id:481,created_at:"2021-12-05T19:48:13.000Z",updated_at:"2021-12-05T19:48:13.000Z",is_active:1},{id:1080,account_id:5699,company_id:481,created_at:"2021-12-06T10:20:52.000Z",updated_at:"2021-12-06T10:20:52.000Z",is_active:1},{id:1092,account_id:5732,company_id:481,created_at:"2021-12-07T14:48:01.000Z",updated_at:"2021-12-07T14:48:01.000Z",is_active:1},{id:1098,account_id:5736,company_id:481,created_at:"2021-12-07T16:35:35.000Z",updated_at:"2021-12-07T16:35:35.000Z",is_active:1},{id:1104,account_id:5745,company_id:481,created_at:"2021-12-07T23:19:11.257Z",updated_at:"2021-12-07T23:19:11.257Z",is_active:1},{id:1110,account_id:5761,company_id:481,created_at:"2021-12-09T06:43:52.246Z",updated_at:"2021-12-09T06:43:52.246Z",is_active:1},{id:1120,account_id:5795,company_id:481,created_at:"2021-12-11T15:31:38.985Z",updated_at:"2021-12-11T15:31:38.985Z",is_active:1},{id:1121,account_id:5796,company_id:481,created_at:"2021-12-11T19:23:13.273Z",updated_at:"2021-12-11T19:23:13.273Z",is_active:1},{id:1128,account_id:5808,company_id:481,created_at:"2021-12-12T20:16:39.184Z",updated_at:"2021-12-12T20:16:39.184Z",is_active:1},{id:1129,account_id:5814,company_id:481,created_at:"2021-12-13T10:21:01.400Z",updated_at:"2021-12-13T10:21:01.400Z",is_active:1},{id:1131,account_id:5817,company_id:481,created_at:"2021-12-13T11:42:03.226Z",updated_at:"2021-12-13T11:42:03.226Z",is_active:1},{id:1132,account_id:5824,company_id:481,created_at:"2021-12-13T14:09:33.666Z",updated_at:"2021-12-13T14:09:33.666Z",is_active:1},{id:1137,account_id:5826,company_id:481,created_at:"2021-12-13T14:32:18.087Z",updated_at:"2021-12-13T14:32:18.087Z",is_active:1},{id:1151,account_id:5855,company_id:481,created_at:"2021-12-14T14:59:20.355Z",updated_at:"2021-12-14T14:59:20.355Z",is_active:1},{id:1157,account_id:5874,company_id:481,created_at:"2021-12-15T18:58:59.416Z",updated_at:"2021-12-15T18:58:59.416Z",is_active:1},{id:1160,account_id:5886,company_id:481,created_at:"2021-12-16T13:29:13.635Z",updated_at:"2021-12-16T13:29:13.635Z",is_active:1},{id:1168,account_id:5891,company_id:481,created_at:"2021-12-16T16:53:28.533Z",updated_at:"2021-12-16T16:53:28.533Z",is_active:1},{id:1169,account_id:5894,company_id:481,created_at:"2021-12-16T19:17:03.249Z",updated_at:"2021-12-16T19:17:03.249Z",is_active:1},{id:1179,account_id:5905,company_id:481,created_at:"2021-12-18T17:53:21.187Z",updated_at:"2021-12-18T17:53:21.187Z",is_active:1},{id:1183,account_id:5909,company_id:481,created_at:"2021-12-19T15:35:27.075Z",updated_at:"2021-12-19T15:35:27.075Z",is_active:1},{id:1185,account_id:5921,company_id:481,created_at:"2021-12-20T15:25:21.030Z",updated_at:"2021-12-20T15:25:21.030Z",is_active:1},{id:1188,account_id:5930,company_id:481,created_at:"2021-12-20T18:30:24.008Z",updated_at:"2021-12-20T18:30:24.008Z",is_active:1},{id:1199,account_id:5932,company_id:481,created_at:"2021-12-20T19:54:01.709Z",updated_at:"2021-12-20T19:54:01.709Z",is_active:1},{id:1200,account_id:5936,company_id:481,created_at:"2021-12-20T22:44:23.277Z",updated_at:"2021-12-20T22:44:23.277Z",is_active:1},{id:1206,account_id:5937,company_id:481,created_at:"2021-12-21T00:49:33.097Z",updated_at:"2021-12-21T00:49:33.097Z",is_active:1},{id:1208,account_id:5951,company_id:481,created_at:"2021-12-21T19:13:24.706Z",updated_at:"2021-12-21T19:13:24.706Z",is_active:1},{id:1216,account_id:5955,company_id:481,created_at:"2021-12-21T21:49:41.228Z",updated_at:"2021-12-21T21:49:41.228Z",is_active:1},{id:1222,account_id:5945,company_id:481,created_at:"2021-12-21T21:56:19.995Z",updated_at:"2021-12-21T21:56:19.995Z",is_active:1},{id:1224,account_id:5960,company_id:481,created_at:"2021-12-22T10:45:21.369Z",updated_at:"2021-12-22T10:45:21.369Z",is_active:1},{id:1234,account_id:5978,company_id:481,created_at:"2021-12-22T22:06:18.797Z",updated_at:"2021-12-22T22:06:18.797Z",is_active:1},{id:1237,account_id:5985,company_id:481,created_at:"2021-12-23T13:38:51.687Z",updated_at:"2021-12-23T13:38:51.687Z",is_active:1},{id:1244,account_id:5991,company_id:481,created_at:"2021-12-23T21:22:22.934Z",updated_at:"2021-12-23T21:22:22.934Z",is_active:1},{id:1245,account_id:6003,company_id:481,created_at:"2021-12-26T08:08:47.003Z",updated_at:"2021-12-26T08:08:47.003Z",is_active:1},{id:1252,account_id:6018,company_id:481,created_at:"2021-12-27T13:33:37.775Z",updated_at:"2021-12-27T13:33:37.775Z",is_active:1},{id:1263,account_id:6032,company_id:481,created_at:"2021-12-28T09:31:26.337Z",updated_at:"2021-12-28T09:31:26.337Z",is_active:1},{id:1268,account_id:6044,company_id:481,created_at:"2021-12-28T15:32:18.228Z",updated_at:"2021-12-28T15:32:18.228Z",is_active:1},{id:1277,account_id:6062,company_id:481,created_at:"2021-12-28T22:50:34.354Z",updated_at:"2021-12-28T22:50:34.354Z",is_active:1},{id:1278,account_id:6064,company_id:481,created_at:"2021-12-29T00:08:50.599Z",updated_at:"2021-12-29T00:08:50.599Z",is_active:1},{id:1279,account_id:6065,company_id:481,created_at:"2021-12-29T05:13:48.894Z",updated_at:"2021-12-29T05:13:48.894Z",is_active:1},{id:1292,account_id:6073,company_id:481,created_at:"2021-12-29T10:52:39.261Z",updated_at:"2021-12-29T10:52:39.261Z",is_active:1},{id:1301,account_id:6083,company_id:481,created_at:"2021-12-29T22:07:04.113Z",updated_at:"2021-12-29T22:07:04.113Z",is_active:1},{id:1302,account_id:6091,company_id:481,created_at:"2021-12-30T10:02:21.018Z",updated_at:"2021-12-30T10:02:21.018Z",is_active:1},{id:1314,account_id:6097,company_id:481,created_at:"2021-12-30T17:21:12.849Z",updated_at:"2021-12-30T17:21:12.849Z",is_active:1},{id:1320,account_id:6100,company_id:481,created_at:"2021-12-30T21:07:33.540Z",updated_at:"2021-12-30T21:07:33.540Z",is_active:1},{id:1323,account_id:6108,company_id:481,created_at:"2022-01-01T10:42:43.851Z",updated_at:"2022-01-01T10:42:43.851Z",is_active:1},{id:1326,account_id:6110,company_id:481,created_at:"2022-01-01T12:43:01.065Z",updated_at:"2022-01-01T12:43:01.065Z",is_active:1},{id:1327,account_id:6113,company_id:481,created_at:"2022-01-01T14:35:05.922Z",updated_at:"2022-01-01T14:35:05.922Z",is_active:1},{id:1330,account_id:6115,company_id:481,created_at:"2022-01-01T22:24:04.874Z",updated_at:"2022-01-01T22:24:04.874Z",is_active:1},{id:1334,account_id:6122,company_id:481,created_at:"2022-01-02T19:14:20.324Z",updated_at:"2022-01-02T19:14:20.324Z",is_active:1},{id:1338,account_id:6125,company_id:481,created_at:"2022-01-02T20:54:05.063Z",updated_at:"2022-01-02T20:54:05.063Z",is_active:1},{id:1345,account_id:6129,company_id:481,created_at:"2022-01-02T22:01:25.541Z",updated_at:"2022-01-02T22:01:25.541Z",is_active:1},{id:1347,account_id:6135,company_id:481,created_at:"2022-01-03T10:39:42.334Z",updated_at:"2022-01-03T10:39:42.334Z",is_active:1},{id:1351,account_id:6142,company_id:481,created_at:"2022-01-03T14:30:31.578Z",updated_at:"2022-01-03T14:30:31.578Z",is_active:1},{id:1361,account_id:6148,company_id:481,created_at:"2022-01-03T23:13:26.249Z",updated_at:"2022-01-03T23:13:26.249Z",is_active:1},{id:1369,account_id:6163,company_id:481,created_at:"2022-01-04T08:35:06.058Z",updated_at:"2022-01-04T08:35:06.058Z",is_active:1},{id:1370,account_id:6165,company_id:481,created_at:"2022-01-04T11:58:44.636Z",updated_at:"2022-01-04T11:58:44.636Z",is_active:1},{id:1371,account_id:6168,company_id:481,created_at:"2022-01-04T13:22:02.295Z",updated_at:"2022-01-04T13:22:02.295Z",is_active:1},{id:1373,account_id:6171,company_id:481,created_at:"2022-01-04T15:04:34.242Z",updated_at:"2022-01-04T15:04:34.242Z",is_active:1},{id:1376,account_id:6177,company_id:481,created_at:"2022-01-04T17:55:00.890Z",updated_at:"2022-01-04T17:55:00.890Z",is_active:1},{id:1380,account_id:6181,company_id:481,created_at:"2022-01-04T19:04:15.814Z",updated_at:"2022-01-04T19:04:15.814Z",is_active:1},{id:1381,account_id:6183,company_id:481,created_at:"2022-01-04T19:44:53.298Z",updated_at:"2022-01-04T19:44:53.298Z",is_active:1},{id:1387,account_id:6185,company_id:481,created_at:"2022-01-04T20:30:44.721Z",updated_at:"2022-01-04T20:30:44.721Z",is_active:1},{id:1390,account_id:6186,company_id:481,created_at:"2022-01-04T20:33:04.256Z",updated_at:"2022-01-04T20:33:04.256Z",is_active:1},{id:1393,account_id:6187,company_id:481,created_at:"2022-01-04T21:25:05.722Z",updated_at:"2022-01-04T21:25:05.722Z",is_active:1},{id:1397,account_id:6194,company_id:481,created_at:"2022-01-05T09:36:52.461Z",updated_at:"2022-01-05T09:36:52.461Z",is_active:1},{id:1398,account_id:6182,company_id:481,created_at:"2022-01-05T10:56:27.990Z",updated_at:"2022-01-05T10:56:27.990Z",is_active:1},{id:1409,account_id:6201,company_id:481,created_at:"2022-01-05T12:34:46.242Z",updated_at:"2022-01-05T12:34:46.242Z",is_active:1},{id:1412,account_id:6209,company_id:481,created_at:"2022-01-05T17:18:29.374Z",updated_at:"2022-01-05T17:18:29.374Z",is_active:1},{id:1416,account_id:6217,company_id:481,created_at:"2022-01-05T19:30:44.025Z",updated_at:"2022-01-05T19:30:44.025Z",is_active:1},{id:1420,account_id:6226,company_id:481,created_at:"2022-01-05T21:21:21.767Z",updated_at:"2022-01-05T21:21:21.767Z",is_active:1},{id:1429,account_id:6229,company_id:481,created_at:"2022-01-06T00:22:57.053Z",updated_at:"2022-01-06T00:22:57.053Z",is_active:1},{id:1435,account_id:6231,company_id:481,created_at:"2022-01-06T09:03:25.812Z",updated_at:"2022-01-06T09:03:25.812Z",is_active:1},{id:1437,account_id:6232,company_id:481,created_at:"2022-01-06T09:16:27.432Z",updated_at:"2022-01-06T09:16:27.432Z",is_active:1},{id:1439,account_id:6233,company_id:481,created_at:"2022-01-06T10:30:11.416Z",updated_at:"2022-01-06T10:30:11.416Z",is_active:1},{id:1444,account_id:6236,company_id:481,created_at:"2022-01-06T12:52:52.362Z",updated_at:"2022-01-06T12:52:52.362Z",is_active:1},{id:1446,account_id:6237,company_id:481,created_at:"2022-01-06T14:39:03.401Z",updated_at:"2022-01-06T14:39:03.401Z",is_active:1},{id:1452,account_id:6238,company_id:481,created_at:"2022-01-06T14:52:44.109Z",updated_at:"2022-01-06T14:52:44.109Z",is_active:1},{id:1456,account_id:6241,company_id:481,created_at:"2022-01-06T15:46:00.732Z",updated_at:"2022-01-06T15:46:00.732Z",is_active:1},{id:1461,account_id:6243,company_id:481,created_at:"2022-01-06T16:16:35.790Z",updated_at:"2022-01-06T16:16:35.790Z",is_active:1},{id:1467,account_id:6244,company_id:481,created_at:"2022-01-06T19:46:14.609Z",updated_at:"2022-01-06T19:46:14.609Z",is_active:1},{id:1470,account_id:6250,company_id:481,created_at:"2022-01-07T07:16:40.102Z",updated_at:"2022-01-07T07:16:40.102Z",is_active:1},{id:1474,account_id:6268,company_id:481,created_at:"2022-01-07T19:04:05.589Z",updated_at:"2022-01-07T19:04:05.589Z",is_active:1},{id:1477,account_id:6271,company_id:481,created_at:"2022-01-08T03:23:13.710Z",updated_at:"2022-01-08T03:23:13.710Z",is_active:1},{id:1483,account_id:6285,company_id:481,created_at:"2022-01-08T17:25:16.393Z",updated_at:"2022-01-08T17:25:16.393Z",is_active:1},{id:1486,account_id:6290,company_id:481,created_at:"2022-01-09T09:36:48.162Z",updated_at:"2022-01-09T09:36:48.162Z",is_active:1},{id:1487,account_id:6291,company_id:481,created_at:"2022-01-09T09:57:04.757Z",updated_at:"2022-01-09T09:57:04.757Z",is_active:1},{id:1503,account_id:6330,company_id:481,created_at:"2022-01-10T16:06:30.441Z",updated_at:"2022-01-10T16:06:30.441Z",is_active:1},{id:1506,account_id:6334,company_id:481,created_at:"2022-01-10T18:55:35.432Z",updated_at:"2022-01-10T18:55:35.432Z",is_active:1},{id:1508,account_id:6338,company_id:481,created_at:"2022-01-10T19:32:13.966Z",updated_at:"2022-01-10T19:32:13.966Z",is_active:1},{id:1511,account_id:6339,company_id:481,created_at:"2022-01-10T19:33:26.372Z",updated_at:"2022-01-10T19:33:26.372Z",is_active:1},{id:1516,account_id:6341,company_id:481,created_at:"2022-01-10T19:41:28.268Z",updated_at:"2022-01-10T19:41:28.268Z",is_active:1},{id:1520,account_id:6346,company_id:481,created_at:"2022-01-10T20:39:39.471Z",updated_at:"2022-01-10T20:39:39.471Z",is_active:1},{id:1525,account_id:6353,company_id:481,created_at:"2022-01-10T22:02:53.862Z",updated_at:"2022-01-10T22:02:53.862Z",is_active:1},{id:1540,account_id:6361,company_id:481,created_at:"2022-01-11T00:55:31.596Z",updated_at:"2022-01-11T00:55:31.596Z",is_active:1},{id:1546,account_id:6366,company_id:481,created_at:"2022-01-11T08:10:11.981Z",updated_at:"2022-01-11T08:10:11.981Z",is_active:1},{id:1549,account_id:6310,company_id:481,created_at:"2022-01-11T08:32:10.882Z",updated_at:"2022-01-11T08:32:10.882Z",is_active:1},{id:1555,account_id:6369,company_id:481,created_at:"2022-01-11T10:00:38.466Z",updated_at:"2022-01-11T10:00:38.466Z",is_active:1},{id:1564,account_id:6371,company_id:481,created_at:"2022-01-11T10:12:33.674Z",updated_at:"2022-01-11T10:12:33.674Z",is_active:1},{id:1567,account_id:6377,company_id:481,created_at:"2022-01-11T12:39:49.926Z",updated_at:"2022-01-11T12:39:49.926Z",is_active:1},{id:1575,account_id:6387,company_id:481,created_at:"2022-01-11T15:27:27.271Z",updated_at:"2022-01-11T15:27:27.271Z",is_active:1},{id:1579,account_id:6313,company_id:481,created_at:"2022-01-11T16:16:08.650Z",updated_at:"2022-01-11T16:16:08.650Z",is_active:1},{id:1586,account_id:6391,company_id:481,created_at:"2022-01-11T16:31:30.265Z",updated_at:"2022-01-11T16:31:30.265Z",is_active:1},{id:1173,account_id:5901,company_id:481,created_at:"2021-12-18T13:53:00.936Z",updated_at:"2022-01-11T18:11:13.776Z",is_active:1},{id:1589,account_id:6401,company_id:481,created_at:"2022-01-12T04:58:36.596Z",updated_at:"2022-01-12T04:58:36.596Z",is_active:1},{id:1594,account_id:6408,company_id:481,created_at:"2022-01-12T11:52:07.397Z",updated_at:"2022-01-12T11:52:07.397Z",is_active:1},{id:1597,account_id:6416,company_id:481,created_at:"2022-01-12T16:41:26.238Z",updated_at:"2022-01-12T16:41:26.238Z",is_active:1},{id:1602,account_id:6422,company_id:481,created_at:"2022-01-12T22:52:50.245Z",updated_at:"2022-01-12T22:52:50.245Z",is_active:1},{id:1605,account_id:6410,company_id:481,created_at:"2022-01-13T12:13:00.078Z",updated_at:"2022-01-13T12:13:00.078Z",is_active:1},{id:1608,account_id:6426,company_id:481,created_at:"2022-01-13T14:27:15.724Z",updated_at:"2022-01-13T14:27:15.724Z",is_active:1},{id:1610,account_id:6431,company_id:481,created_at:"2022-01-13T15:27:52.318Z",updated_at:"2022-01-13T15:27:52.318Z",is_active:1},{id:1613,account_id:6432,company_id:481,created_at:"2022-01-13T17:17:08.612Z",updated_at:"2022-01-13T17:17:08.612Z",is_active:1},{id:1616,account_id:6433,company_id:481,created_at:"2022-01-13T17:56:17.087Z",updated_at:"2022-01-13T17:56:17.087Z",is_active:1},{id:1623,account_id:6442,company_id:481,created_at:"2022-01-14T08:29:50.905Z",updated_at:"2022-01-14T08:29:50.905Z",is_active:1},{id:1628,account_id:6450,company_id:481,created_at:"2022-01-14T15:34:17.497Z",updated_at:"2022-01-14T15:34:17.497Z",is_active:1},{id:1633,account_id:6452,company_id:481,created_at:"2022-01-14T18:18:13.830Z",updated_at:"2022-01-14T18:18:13.830Z",is_active:1},{id:1646,account_id:6468,company_id:481,created_at:"2022-01-15T21:36:29.468Z",updated_at:"2022-01-15T21:36:29.468Z",is_active:1},{id:1659,account_id:6472,company_id:481,created_at:"2022-01-16T11:31:01.896Z",updated_at:"2022-01-16T11:31:01.896Z",is_active:1},{id:1661,account_id:6473,company_id:481,created_at:"2022-01-16T11:47:18.371Z",updated_at:"2022-01-16T11:47:18.371Z",is_active:1},{id:1673,account_id:6484,company_id:481,created_at:"2022-01-17T10:40:23.913Z",updated_at:"2022-01-17T10:40:23.913Z",is_active:1},{id:1677,account_id:6488,company_id:481,created_at:"2022-01-17T13:05:07.957Z",updated_at:"2022-01-17T13:05:07.957Z",is_active:1},{id:1685,account_id:6493,company_id:481,created_at:"2022-01-17T15:59:38.496Z",updated_at:"2022-01-17T15:59:38.496Z",is_active:1},{id:1697,account_id:6507,company_id:481,created_at:"2022-01-18T07:50:21.534Z",updated_at:"2022-01-18T07:50:21.534Z",is_active:1},{id:1712,account_id:6528,company_id:481,created_at:"2022-01-18T16:05:19.889Z",updated_at:"2022-01-18T16:05:19.889Z",is_active:1},{id:1714,account_id:6538,company_id:481,created_at:"2022-01-18T18:08:51.859Z",updated_at:"2022-01-18T18:08:51.859Z",is_active:1},{id:1724,account_id:6559,company_id:481,created_at:"2022-01-19T15:06:57.837Z",updated_at:"2022-01-19T15:06:57.837Z",is_active:1},{id:1726,account_id:6562,company_id:481,created_at:"2022-01-19T15:37:14.753Z",updated_at:"2022-01-19T15:37:14.753Z",is_active:1},{id:1738,account_id:6566,company_id:481,created_at:"2022-01-19T17:13:37.692Z",updated_at:"2022-01-19T17:13:37.692Z",is_active:1},{id:1745,account_id:6360,company_id:481,created_at:"2022-01-19T20:26:34.302Z",updated_at:"2022-01-19T20:26:34.302Z",is_active:1},{id:1750,account_id:6606,company_id:481,created_at:"2022-01-20T20:28:40.118Z",updated_at:"2022-01-20T20:28:40.118Z",is_active:1},{id:1766,account_id:6645,company_id:481,created_at:"2022-01-22T16:42:42.376Z",updated_at:"2022-01-22T16:42:42.376Z",is_active:1},{id:1775,account_id:6655,company_id:481,created_at:"2022-01-23T12:21:36.332Z",updated_at:"2022-01-23T12:21:36.332Z",is_active:1},{id:1779,account_id:6659,company_id:481,created_at:"2022-01-23T18:28:09.592Z",updated_at:"2022-01-23T18:28:09.592Z",is_active:1},{id:1785,account_id:6668,company_id:481,created_at:"2022-01-24T00:08:30.809Z",updated_at:"2022-01-24T00:08:30.809Z",is_active:1},{id:1796,account_id:6700,company_id:481,created_at:"2022-01-25T09:35:14.380Z",updated_at:"2022-01-25T09:35:14.380Z",is_active:1},{id:1800,account_id:6703,company_id:481,created_at:"2022-01-25T11:12:01.798Z",updated_at:"2022-01-25T11:12:01.798Z",is_active:1},{id:1803,account_id:6715,company_id:481,created_at:"2022-01-25T15:11:31.393Z",updated_at:"2022-01-25T15:11:31.393Z",is_active:1},{id:1812,account_id:6722,company_id:481,created_at:"2022-01-25T20:25:23.563Z",updated_at:"2022-01-25T20:25:23.563Z",is_active:1},{id:1820,account_id:6740,company_id:481,created_at:"2022-01-26T13:34:48.600Z",updated_at:"2022-01-26T13:34:48.600Z",is_active:1},{id:1827,account_id:6754,company_id:481,created_at:"2022-01-27T07:32:16.572Z",updated_at:"2022-01-27T07:32:16.572Z",is_active:1},{id:1833,account_id:6760,company_id:481,created_at:"2022-01-27T10:38:44.189Z",updated_at:"2022-01-27T10:38:44.189Z",is_active:1},{id:1836,account_id:6774,company_id:481,created_at:"2022-01-27T15:31:03.951Z",updated_at:"2022-01-27T15:31:03.951Z",is_active:1},{id:1847,account_id:6786,company_id:481,created_at:"2022-01-27T19:08:32.945Z",updated_at:"2022-01-27T19:08:32.945Z",is_active:1}]},{id:95,name:"Dell s.r.o.",cin:"35848481",tin:"2020288952",website:"https://jobs.delltechnologies.com/",image:"mtdxitzre2aghuzw7adk",description:"

Dell začal pôsobiť na Slovensku v januári 2003 a už 15 rokov sa neustále rozrastáme. Začali sme ako centrum pre predaj a podporu nemecky hovoriacich zákazníkov a postupne sme sa okrem iného transformovali z európskeho obchodného centra na finančné centrum podporujúce celý EMEA región (Európa, Stredný Východ a Afrika).




Momentálne na Slovensku pôsobíme ako globálne obchodné centrum poskytujúce širokú paletu globálnych služieb v oblasti IT, financií, marketingu, predaja, technickej podpory a podpory podnikových operácií v globálnom meradle. V oblasti financií je Dell Bratislava jedným z najväčších finančných centier spoločnosti.




Máme viac ako 50 stážistov, ktorí pracujú na rôznych oddeleniach (marketing, financie, ľudské zdroje, predaj, informačné technológie, data science atď.) a hľadáme ďaľších nadšencov, ktorí naštartujú svoju kariéru v spoločnosti Dell.

Hľadáme denných študentov bakalárskeho alebo magisterského štúdia na dlhodobé stáže so schopnosťou pracovať 20 hodín týždenne.

Po prihlásení na pozíciu môžeš očakávať nasledujúce kroky: telefonický rozhovor, online test, pohovor, spätnú väzbu.

Tešíme sa na Teba!

",area:"IT",employees:"2000",created_at:"2018-08-09T12:26:04.000Z",updated_at:"2018-08-09T12:36:56.000Z",customer_id:null,payment_method_token:null,tin_vat:null,affiliate_id:null,company_url:"dell-s-r-o",title_image_url:null,facebook_url:null,linkedin_url:null,instagram_url:null,twitter_url:null,address_id:79,youtube_url:null,company_premium_settings_id:82,subscribers:[{id:418,account_id:4705,company_id:95,created_at:"2021-10-28T09:15:17.000Z",updated_at:"2021-10-28T09:15:17.000Z",is_active:1},{id:423,account_id:4706,company_id:95,created_at:"2021-10-28T09:19:57.000Z",updated_at:"2021-10-28T09:19:57.000Z",is_active:1},{id:428,account_id:4709,company_id:95,created_at:"2021-10-28T10:42:43.000Z",updated_at:"2021-10-28T10:42:43.000Z",is_active:1},{id:431,account_id:4731,company_id:95,created_at:"2021-10-29T14:21:44.000Z",updated_at:"2021-10-29T14:21:44.000Z",is_active:1},{id:437,account_id:4734,company_id:95,created_at:"2021-10-29T14:53:02.000Z",updated_at:"2021-10-29T14:53:02.000Z",is_active:1},{id:444,account_id:4738,company_id:95,created_at:"2021-10-29T17:12:58.000Z",updated_at:"2021-10-29T17:12:58.000Z",is_active:1},{id:448,account_id:4746,company_id:95,created_at:"2021-10-30T07:10:50.000Z",updated_at:"2021-10-30T07:10:50.000Z",is_active:1},{id:454,account_id:4751,company_id:95,created_at:"2021-10-30T14:03:10.000Z",updated_at:"2021-10-30T14:03:10.000Z",is_active:1},{id:460,account_id:4768,company_id:95,created_at:"2021-10-31T18:01:18.000Z",updated_at:"2021-10-31T18:01:18.000Z",is_active:1},{id:470,account_id:4796,company_id:95,created_at:"2021-11-01T19:04:36.000Z",updated_at:"2021-11-01T19:04:36.000Z",is_active:1},{id:475,account_id:4800,company_id:95,created_at:"2021-11-01T22:56:56.000Z",updated_at:"2021-11-01T22:56:56.000Z",is_active:1},{id:479,account_id:4803,company_id:95,created_at:"2021-11-02T05:49:35.000Z",updated_at:"2021-11-02T05:49:35.000Z",is_active:1},{id:488,account_id:4830,company_id:95,created_at:"2021-11-02T10:27:59.000Z",updated_at:"2021-11-02T10:27:59.000Z",is_active:1},{id:500,account_id:4854,company_id:95,created_at:"2021-11-02T16:35:24.000Z",updated_at:"2021-11-02T16:35:24.000Z",is_active:1},{id:509,account_id:4867,company_id:95,created_at:"2021-11-02T19:57:26.000Z",updated_at:"2021-11-02T19:57:26.000Z",is_active:1},{id:514,account_id:4874,company_id:95,created_at:"2021-11-03T08:28:18.000Z",updated_at:"2021-11-03T08:28:18.000Z",is_active:1},{id:519,account_id:4892,company_id:95,created_at:"2021-11-03T19:36:22.000Z",updated_at:"2021-11-03T19:36:22.000Z",is_active:1},{id:526,account_id:4898,company_id:95,created_at:"2021-11-04T04:52:13.000Z",updated_at:"2021-11-04T04:52:13.000Z",is_active:1},{id:534,account_id:4902,company_id:95,created_at:"2021-11-04T11:38:35.000Z",updated_at:"2021-11-04T11:38:35.000Z",is_active:1},{id:535,account_id:4903,company_id:95,created_at:"2021-11-04T11:51:10.000Z",updated_at:"2021-11-04T11:51:10.000Z",is_active:1},{id:539,account_id:4904,company_id:95,created_at:"2021-11-04T12:55:23.000Z",updated_at:"2021-11-04T12:55:23.000Z",is_active:1},{id:544,account_id:4909,company_id:95,created_at:"2021-11-04T15:09:04.000Z",updated_at:"2021-11-04T15:09:04.000Z",is_active:1},{id:546,account_id:4913,company_id:95,created_at:"2021-11-04T17:48:18.000Z",updated_at:"2021-11-04T17:48:18.000Z",is_active:1},{id:551,account_id:4920,company_id:95,created_at:"2021-11-05T06:36:31.000Z",updated_at:"2021-11-05T06:36:31.000Z",is_active:1},{id:556,account_id:4939,company_id:95,created_at:"2021-11-05T17:43:44.000Z",updated_at:"2021-11-05T17:43:44.000Z",is_active:1},{id:562,account_id:4942,company_id:95,created_at:"2021-11-05T19:43:12.000Z",updated_at:"2021-11-05T19:43:12.000Z",is_active:1},{id:566,account_id:4946,company_id:95,created_at:"2021-11-05T20:18:31.000Z",updated_at:"2021-11-05T20:18:31.000Z",is_active:1},{id:573,account_id:4954,company_id:95,created_at:"2021-11-06T07:44:17.000Z",updated_at:"2021-11-06T07:44:17.000Z",is_active:1},{id:575,account_id:4956,company_id:95,created_at:"2021-11-06T09:44:06.000Z",updated_at:"2021-11-06T09:44:06.000Z",is_active:1},{id:578,account_id:4957,company_id:95,created_at:"2021-11-06T09:48:55.000Z",updated_at:"2021-11-06T09:48:55.000Z",is_active:1},{id:584,account_id:4976,company_id:95,created_at:"2021-11-07T09:28:24.000Z",updated_at:"2021-11-07T09:28:24.000Z",is_active:1},{id:589,account_id:4988,company_id:95,created_at:"2021-11-07T18:01:09.000Z",updated_at:"2021-11-07T18:01:09.000Z",is_active:1},{id:595,account_id:4993,company_id:95,created_at:"2021-11-07T22:07:28.000Z",updated_at:"2021-11-07T22:07:28.000Z",is_active:1},{id:600,account_id:4998,company_id:95,created_at:"2021-11-08T08:33:12.000Z",updated_at:"2021-11-08T08:33:12.000Z",is_active:1},{id:610,account_id:5010,company_id:95,created_at:"2021-11-08T15:07:22.000Z",updated_at:"2021-11-08T15:07:22.000Z",is_active:1},{id:614,account_id:5023,company_id:95,created_at:"2021-11-08T19:34:55.000Z",updated_at:"2021-11-08T19:34:55.000Z",is_active:1},{id:617,account_id:5026,company_id:95,created_at:"2021-11-08T20:03:59.000Z",updated_at:"2021-11-08T20:03:59.000Z",is_active:1},{id:621,account_id:5027,company_id:95,created_at:"2021-11-08T20:35:59.000Z",updated_at:"2021-11-08T20:35:59.000Z",is_active:1},{id:627,account_id:5034,company_id:95,created_at:"2021-11-09T08:52:34.000Z",updated_at:"2021-11-09T08:52:34.000Z",is_active:1},{id:631,account_id:4423,company_id:95,created_at:"2021-11-09T11:02:30.000Z",updated_at:"2021-11-09T11:02:30.000Z",is_active:1},{id:634,account_id:5042,company_id:95,created_at:"2021-11-09T11:50:08.000Z",updated_at:"2021-11-09T11:50:08.000Z",is_active:1},{id:636,account_id:5050,company_id:95,created_at:"2021-11-09T15:47:02.000Z",updated_at:"2021-11-09T15:47:02.000Z",is_active:1},{id:647,account_id:5057,company_id:95,created_at:"2021-11-09T18:52:01.000Z",updated_at:"2021-11-09T18:52:01.000Z",is_active:1},{id:655,account_id:5072,company_id:95,created_at:"2021-11-10T12:59:59.000Z",updated_at:"2021-11-10T12:59:59.000Z",is_active:1},{id:659,account_id:5073,company_id:95,created_at:"2021-11-10T13:28:39.000Z",updated_at:"2021-11-10T13:28:39.000Z",is_active:1},{id:662,account_id:5074,company_id:95,created_at:"2021-11-10T14:16:40.000Z",updated_at:"2021-11-10T14:16:40.000Z",is_active:1},{id:669,account_id:5090,company_id:95,created_at:"2021-11-10T20:10:58.000Z",updated_at:"2021-11-10T20:10:58.000Z",is_active:1},{id:673,account_id:5099,company_id:95,created_at:"2021-11-11T10:56:33.000Z",updated_at:"2021-11-11T10:56:33.000Z",is_active:1},{id:680,account_id:5109,company_id:95,created_at:"2021-11-11T13:22:04.000Z",updated_at:"2021-11-11T13:22:04.000Z",is_active:1},{id:686,account_id:5128,company_id:95,created_at:"2021-11-12T11:44:44.000Z",updated_at:"2021-11-12T11:44:44.000Z",is_active:1},{id:691,account_id:5138,company_id:95,created_at:"2021-11-12T20:59:21.000Z",updated_at:"2021-11-12T20:59:21.000Z",is_active:1},{id:696,account_id:5148,company_id:95,created_at:"2021-11-13T11:37:49.000Z",updated_at:"2021-11-13T11:37:49.000Z",is_active:1},{id:701,account_id:5155,company_id:95,created_at:"2021-11-13T20:20:04.000Z",updated_at:"2021-11-13T20:20:04.000Z",is_active:1},{id:715,account_id:5165,company_id:95,created_at:"2021-11-14T13:02:48.000Z",updated_at:"2021-11-14T13:02:48.000Z",is_active:1},{id:721,account_id:5175,company_id:95,created_at:"2021-11-14T17:58:02.000Z",updated_at:"2021-11-14T17:58:02.000Z",is_active:1},{id:727,account_id:5178,company_id:95,created_at:"2021-11-14T19:10:54.000Z",updated_at:"2021-11-14T19:10:54.000Z",is_active:1},{id:732,account_id:5191,company_id:95,created_at:"2021-11-15T06:18:52.000Z",updated_at:"2021-11-15T06:18:52.000Z",is_active:1},{id:735,account_id:5192,company_id:95,created_at:"2021-11-15T07:09:30.000Z",updated_at:"2021-11-15T07:09:30.000Z",is_active:1},{id:740,account_id:5213,company_id:95,created_at:"2021-11-15T13:23:36.000Z",updated_at:"2021-11-15T13:23:36.000Z",is_active:1},{id:744,account_id:5219,company_id:95,created_at:"2021-11-15T15:41:51.000Z",updated_at:"2021-11-15T15:41:51.000Z",is_active:1},{id:748,account_id:5254,company_id:95,created_at:"2021-11-16T18:20:04.000Z",updated_at:"2021-11-16T18:20:04.000Z",is_active:1},{id:757,account_id:5256,company_id:95,created_at:"2021-11-16T18:51:17.000Z",updated_at:"2021-11-16T18:51:17.000Z",is_active:1},{id:769,account_id:5263,company_id:95,created_at:"2021-11-16T23:57:27.000Z",updated_at:"2021-11-16T23:57:27.000Z",is_active:1},{id:777,account_id:5268,company_id:95,created_at:"2021-11-17T09:42:00.000Z",updated_at:"2021-11-17T09:42:00.000Z",is_active:1},{id:780,account_id:5276,company_id:95,created_at:"2021-11-17T15:17:22.000Z",updated_at:"2021-11-17T15:17:22.000Z",is_active:1},{id:786,account_id:5278,company_id:95,created_at:"2021-11-17T16:06:12.000Z",updated_at:"2021-11-17T16:06:12.000Z",is_active:1},{id:794,account_id:5286,company_id:95,created_at:"2021-11-17T21:26:49.000Z",updated_at:"2021-11-17T21:26:49.000Z",is_active:1},{id:800,account_id:5295,company_id:95,created_at:"2021-11-18T09:13:35.000Z",updated_at:"2021-11-18T09:13:35.000Z",is_active:1},{id:804,account_id:5301,company_id:95,created_at:"2021-11-18T10:42:38.000Z",updated_at:"2021-11-18T10:42:38.000Z",is_active:1},{id:810,account_id:5308,company_id:95,created_at:"2021-11-18T13:24:07.000Z",updated_at:"2021-11-18T13:24:07.000Z",is_active:1},{id:815,account_id:5312,company_id:95,created_at:"2021-11-18T15:40:30.000Z",updated_at:"2021-11-18T15:40:30.000Z",is_active:1},{id:824,account_id:5343,company_id:95,created_at:"2021-11-20T11:17:37.000Z",updated_at:"2021-11-20T11:17:37.000Z",is_active:1},{id:829,account_id:5360,company_id:95,created_at:"2021-11-21T09:19:12.000Z",updated_at:"2021-11-21T09:19:12.000Z",is_active:1},{id:833,account_id:5370,company_id:95,created_at:"2021-11-21T22:37:35.000Z",updated_at:"2021-11-21T22:37:35.000Z",is_active:1},{id:835,account_id:5371,company_id:95,created_at:"2021-11-22T00:12:26.000Z",updated_at:"2021-11-22T00:12:26.000Z",is_active:1},{id:838,account_id:5380,company_id:95,created_at:"2021-11-22T12:25:05.000Z",updated_at:"2021-11-22T12:25:05.000Z",is_active:1},{id:846,account_id:5394,company_id:95,created_at:"2021-11-22T19:06:39.000Z",updated_at:"2021-11-22T19:06:39.000Z",is_active:1},{id:852,account_id:5397,company_id:95,created_at:"2021-11-22T20:28:07.000Z",updated_at:"2021-11-22T20:28:07.000Z",is_active:1},{id:857,account_id:5416,company_id:95,created_at:"2021-11-23T20:00:30.000Z",updated_at:"2021-11-23T20:00:30.000Z",is_active:1},{id:867,account_id:5438,company_id:95,created_at:"2021-11-24T20:25:53.000Z",updated_at:"2021-11-24T20:25:53.000Z",is_active:1},{id:870,account_id:5441,company_id:95,created_at:"2021-11-24T21:49:55.000Z",updated_at:"2021-11-24T21:49:55.000Z",is_active:1},{id:874,account_id:5449,company_id:95,created_at:"2021-11-25T12:36:15.000Z",updated_at:"2021-11-25T12:36:15.000Z",is_active:1},{id:878,account_id:5456,company_id:95,created_at:"2021-11-25T17:04:05.000Z",updated_at:"2021-11-25T17:04:05.000Z",is_active:1},{id:883,account_id:5458,company_id:95,created_at:"2021-11-25T18:26:29.000Z",updated_at:"2021-11-25T18:26:29.000Z",is_active:1},{id:890,account_id:5485,company_id:95,created_at:"2021-11-26T20:11:42.000Z",updated_at:"2021-11-26T20:11:42.000Z",is_active:1},{id:896,account_id:5487,company_id:95,created_at:"2021-11-26T22:20:14.000Z",updated_at:"2021-11-26T22:20:14.000Z",is_active:1},{id:903,account_id:5494,company_id:95,created_at:"2021-11-27T12:36:54.000Z",updated_at:"2021-11-27T12:36:54.000Z",is_active:1},{id:906,account_id:5496,company_id:95,created_at:"2021-11-27T12:48:28.000Z",updated_at:"2021-11-27T12:48:28.000Z",is_active:1},{id:910,account_id:5502,company_id:95,created_at:"2021-11-27T17:49:35.000Z",updated_at:"2021-11-27T17:49:35.000Z",is_active:1},{id:915,account_id:5512,company_id:95,created_at:"2021-11-28T09:32:19.000Z",updated_at:"2021-11-28T09:32:19.000Z",is_active:1},{id:918,account_id:5521,company_id:95,created_at:"2021-11-28T14:37:12.000Z",updated_at:"2021-11-28T14:37:12.000Z",is_active:1},{id:923,account_id:5525,company_id:95,created_at:"2021-11-28T20:48:14.000Z",updated_at:"2021-11-28T20:48:14.000Z",is_active:1},{id:966,account_id:5537,company_id:95,created_at:"2021-11-29T13:17:05.000Z",updated_at:"2021-11-29T13:17:05.000Z",is_active:1},{id:969,account_id:5548,company_id:95,created_at:"2021-11-29T18:29:48.000Z",updated_at:"2021-11-29T18:29:48.000Z",is_active:1},{id:981,account_id:5576,company_id:95,created_at:"2021-11-30T13:36:28.000Z",updated_at:"2021-11-30T13:36:28.000Z",is_active:1},{id:983,account_id:5589,company_id:95,created_at:"2021-11-30T19:22:31.000Z",updated_at:"2021-11-30T19:22:31.000Z",is_active:1},{id:990,account_id:5592,company_id:95,created_at:"2021-11-30T20:45:00.000Z",updated_at:"2021-11-30T20:45:00.000Z",is_active:1},{id:995,account_id:5593,company_id:95,created_at:"2021-11-30T22:27:02.000Z",updated_at:"2021-11-30T22:27:02.000Z",is_active:1},{id:998,account_id:5595,company_id:95,created_at:"2021-12-01T07:56:30.000Z",updated_at:"2021-12-01T07:56:30.000Z",is_active:1},{id:1002,account_id:5603,company_id:95,created_at:"2021-12-01T09:27:48.000Z",updated_at:"2021-12-01T09:27:48.000Z",is_active:1},{id:1006,account_id:5617,company_id:95,created_at:"2021-12-01T16:56:16.000Z",updated_at:"2021-12-01T16:56:16.000Z",is_active:1},{id:1010,account_id:5620,company_id:95,created_at:"2021-12-01T21:12:03.000Z",updated_at:"2021-12-01T21:12:03.000Z",is_active:1},{id:1016,account_id:5621,company_id:95,created_at:"2021-12-01T23:56:53.000Z",updated_at:"2021-12-01T23:56:53.000Z",is_active:1},{id:1021,account_id:5624,company_id:95,created_at:"2021-12-02T08:49:00.000Z",updated_at:"2021-12-02T08:49:00.000Z",is_active:1},{id:1026,account_id:5639,company_id:95,created_at:"2021-12-02T19:39:54.000Z",updated_at:"2021-12-02T19:39:54.000Z",is_active:1},{id:1033,account_id:5649,company_id:95,created_at:"2021-12-03T16:15:52.000Z",updated_at:"2021-12-03T16:15:52.000Z",is_active:1},{id:1039,account_id:5658,company_id:95,created_at:"2021-12-03T18:40:37.000Z",updated_at:"2021-12-03T18:40:37.000Z",is_active:1},{id:1043,account_id:5663,company_id:95,created_at:"2021-12-03T22:20:42.000Z",updated_at:"2021-12-03T22:20:42.000Z",is_active:1},{id:1049,account_id:5665,company_id:95,created_at:"2021-12-04T03:17:14.000Z",updated_at:"2021-12-04T03:17:14.000Z",is_active:1},{id:1056,account_id:5671,company_id:95,created_at:"2021-12-04T11:51:40.000Z",updated_at:"2021-12-04T11:51:40.000Z",is_active:1},{id:1060,account_id:5672,company_id:95,created_at:"2021-12-04T13:17:27.000Z",updated_at:"2021-12-04T13:17:27.000Z",is_active:1},{id:1068,account_id:5680,company_id:95,created_at:"2021-12-05T08:55:41.000Z",updated_at:"2021-12-05T08:55:41.000Z",is_active:1},{id:1074,account_id:5689,company_id:95,created_at:"2021-12-05T19:48:13.000Z",updated_at:"2021-12-05T19:48:13.000Z",is_active:1},{id:1079,account_id:5699,company_id:95,created_at:"2021-12-06T10:20:52.000Z",updated_at:"2021-12-06T10:20:52.000Z",is_active:1},{id:1085,account_id:5714,company_id:95,created_at:"2021-12-06T19:32:48.000Z",updated_at:"2021-12-06T19:32:48.000Z",is_active:1},{id:1089,account_id:5732,company_id:95,created_at:"2021-12-07T14:48:01.000Z",updated_at:"2021-12-07T14:48:01.000Z",is_active:1},{id:1096,account_id:5736,company_id:95,created_at:"2021-12-07T16:35:35.000Z",updated_at:"2021-12-07T16:35:35.000Z",is_active:1},{id:1103,account_id:5745,company_id:95,created_at:"2021-12-07T23:19:11.257Z",updated_at:"2021-12-07T23:19:11.257Z",is_active:1},{id:1111,account_id:5770,company_id:95,created_at:"2021-12-09T18:52:55.292Z",updated_at:"2021-12-09T18:52:55.292Z",is_active:1},{id:1115,account_id:5772,company_id:95,created_at:"2021-12-09T21:50:37.508Z",updated_at:"2021-12-09T21:50:37.508Z",is_active:1},{id:1116,account_id:5786,company_id:95,created_at:"2021-12-11T09:16:39.751Z",updated_at:"2021-12-11T09:16:39.751Z",is_active:1},{id:1122,account_id:5798,company_id:95,created_at:"2021-12-11T20:54:01.239Z",updated_at:"2021-12-11T20:54:01.239Z",is_active:1},{id:1133,account_id:5824,company_id:95,created_at:"2021-12-13T14:09:33.666Z",updated_at:"2021-12-13T14:09:33.666Z",is_active:1},{id:1139,account_id:5826,company_id:95,created_at:"2021-12-13T14:32:18.087Z",updated_at:"2021-12-13T14:32:18.087Z",is_active:1},{id:1144,account_id:5848,company_id:95,created_at:"2021-12-14T11:11:04.972Z",updated_at:"2021-12-14T11:11:04.972Z",is_active:1},{id:1148,account_id:5855,company_id:95,created_at:"2021-12-14T14:59:20.355Z",updated_at:"2021-12-14T14:59:20.355Z",is_active:1},{id:1153,account_id:5858,company_id:95,created_at:"2021-12-14T17:49:34.476Z",updated_at:"2021-12-14T17:49:34.476Z",is_active:1},{id:1155,account_id:5865,company_id:95,created_at:"2021-12-15T00:31:26.349Z",updated_at:"2021-12-15T00:31:26.349Z",is_active:1},{id:1159,account_id:5884,company_id:95,created_at:"2021-12-16T12:53:57.651Z",updated_at:"2021-12-16T12:53:57.651Z",is_active:1},{id:1161,account_id:5886,company_id:95,created_at:"2021-12-16T13:29:13.635Z",updated_at:"2021-12-16T13:29:13.635Z",is_active:1},{id:1165,account_id:5891,company_id:95,created_at:"2021-12-16T16:53:28.533Z",updated_at:"2021-12-16T16:53:28.533Z",is_active:1},{id:1172,account_id:5901,company_id:95,created_at:"2021-12-18T13:53:00.936Z",updated_at:"2021-12-18T13:53:00.936Z",is_active:1},{id:1178,account_id:5905,company_id:95,created_at:"2021-12-18T17:53:21.187Z",updated_at:"2021-12-18T17:53:21.187Z",is_active:1},{id:1181,account_id:5909,company_id:95,created_at:"2021-12-19T15:35:27.075Z",updated_at:"2021-12-19T15:35:27.075Z",is_active:1},{id:1189,account_id:5930,company_id:95,created_at:"2021-12-20T18:30:24.008Z",updated_at:"2021-12-20T18:30:24.008Z",is_active:1},{id:1196,account_id:5932,company_id:95,created_at:"2021-12-20T19:54:01.709Z",updated_at:"2021-12-20T19:54:01.709Z",is_active:1},{id:1207,account_id:5937,company_id:95,created_at:"2021-12-21T00:49:33.097Z",updated_at:"2021-12-21T00:49:33.097Z",is_active:1},{id:1213,account_id:5955,company_id:95,created_at:"2021-12-21T21:49:41.228Z",updated_at:"2021-12-21T21:49:41.228Z",is_active:1},{id:1219,account_id:5945,company_id:95,created_at:"2021-12-21T21:56:19.995Z",updated_at:"2021-12-21T21:56:19.995Z",is_active:1},{id:1223,account_id:5960,company_id:95,created_at:"2021-12-22T10:45:21.369Z",updated_at:"2021-12-22T10:45:21.369Z",is_active:1},{id:1227,account_id:5966,company_id:95,created_at:"2021-12-22T12:50:07.178Z",updated_at:"2021-12-22T12:50:07.178Z",is_active:1},{id:1233,account_id:5978,company_id:95,created_at:"2021-12-22T22:06:18.797Z",updated_at:"2021-12-22T22:06:18.797Z",is_active:1},{id:1240,account_id:5985,company_id:95,created_at:"2021-12-23T13:38:51.687Z",updated_at:"2021-12-23T13:38:51.687Z",is_active:1},{id:1243,account_id:5991,company_id:95,created_at:"2021-12-23T21:22:22.934Z",updated_at:"2021-12-23T21:22:22.934Z",is_active:1},{id:1251,account_id:6003,company_id:95,created_at:"2021-12-27T07:50:09.613Z",updated_at:"2021-12-27T07:50:09.613Z",is_active:1},{id:1257,account_id:6025,company_id:95,created_at:"2021-12-27T19:13:22.792Z",updated_at:"2021-12-27T19:13:22.792Z",is_active:1},{id:1260,account_id:6032,company_id:95,created_at:"2021-12-28T09:31:26.337Z",updated_at:"2021-12-28T09:31:26.337Z",is_active:1},{id:1265,account_id:6034,company_id:95,created_at:"2021-12-28T10:24:43.686Z",updated_at:"2021-12-28T10:24:43.686Z",is_active:1},{id:1267,account_id:6044,company_id:95,created_at:"2021-12-28T15:32:18.228Z",updated_at:"2021-12-28T15:32:18.228Z",is_active:1},{id:1274,account_id:6062,company_id:95,created_at:"2021-12-28T22:50:34.354Z",updated_at:"2021-12-28T22:50:34.354Z",is_active:1},{id:1285,account_id:6071,company_id:95,created_at:"2021-12-29T09:54:52.501Z",updated_at:"2021-12-29T09:54:52.501Z",is_active:1},{id:1291,account_id:6073,company_id:95,created_at:"2021-12-29T10:52:39.261Z",updated_at:"2021-12-29T10:52:39.261Z",is_active:1},{id:1298,account_id:6083,company_id:95,created_at:"2021-12-29T22:07:04.113Z",updated_at:"2021-12-29T22:07:04.113Z",is_active:1},{id:1307,account_id:6091,company_id:95,created_at:"2021-12-30T10:02:21.018Z",updated_at:"2021-12-30T10:02:21.018Z",is_active:1},{id:1311,account_id:6097,company_id:95,created_at:"2021-12-30T17:21:12.849Z",updated_at:"2021-12-30T17:21:12.849Z",is_active:1},{id:1317,account_id:6100,company_id:95,created_at:"2021-12-30T21:07:33.540Z",updated_at:"2021-12-30T21:07:33.540Z",is_active:1},{id:1322,account_id:6108,company_id:95,created_at:"2022-01-01T10:42:43.851Z",updated_at:"2022-01-01T10:42:43.851Z",is_active:1},{id:1332,account_id:6117,company_id:95,created_at:"2022-01-02T10:01:20.187Z",updated_at:"2022-01-02T10:01:20.187Z",is_active:1},{id:1335,account_id:6122,company_id:95,created_at:"2022-01-02T19:14:20.324Z",updated_at:"2022-01-02T19:14:20.324Z",is_active:1},{id:1342,account_id:6125,company_id:95,created_at:"2022-01-02T20:54:05.063Z",updated_at:"2022-01-02T20:54:05.063Z",is_active:1},{id:1346,account_id:6135,company_id:95,created_at:"2022-01-03T10:39:42.334Z",updated_at:"2022-01-03T10:39:42.334Z",is_active:1},{id:1352,account_id:6142,company_id:95,created_at:"2022-01-03T14:30:31.578Z",updated_at:"2022-01-03T14:30:31.578Z",is_active:1},{id:1357,account_id:6158,company_id:95,created_at:"2022-01-03T21:27:46.267Z",updated_at:"2022-01-03T21:27:46.267Z",is_active:1},{id:1362,account_id:6148,company_id:95,created_at:"2022-01-03T23:13:26.249Z",updated_at:"2022-01-03T23:13:26.249Z",is_active:1},{id:1372,account_id:6171,company_id:95,created_at:"2022-01-04T15:04:34.242Z",updated_at:"2022-01-04T15:04:34.242Z",is_active:1},{id:1377,account_id:6177,company_id:95,created_at:"2022-01-04T17:55:00.890Z",updated_at:"2022-01-04T17:55:00.890Z",is_active:1},{id:1378,account_id:5788,company_id:95,created_at:"2022-01-04T18:43:16.423Z",updated_at:"2022-01-04T18:43:16.423Z",is_active:1},{id:1384,account_id:6183,company_id:95,created_at:"2022-01-04T19:44:53.298Z",updated_at:"2022-01-04T19:44:53.298Z",is_active:1},{id:1391,account_id:6187,company_id:95,created_at:"2022-01-04T21:25:05.722Z",updated_at:"2022-01-04T21:25:05.722Z",is_active:1},{id:1401,account_id:6200,company_id:95,created_at:"2022-01-05T12:31:57.807Z",updated_at:"2022-01-05T12:31:57.807Z",is_active:1},{id:1406,account_id:6201,company_id:95,created_at:"2022-01-05T12:34:46.242Z",updated_at:"2022-01-05T12:34:46.242Z",is_active:1},{id:1413,account_id:6209,company_id:95,created_at:"2022-01-05T17:18:29.374Z",updated_at:"2022-01-05T17:18:29.374Z",is_active:1},{id:1417,account_id:6217,company_id:95,created_at:"2022-01-05T19:30:44.025Z",updated_at:"2022-01-05T19:30:44.025Z",is_active:1},{id:1423,account_id:6228,company_id:95,created_at:"2022-01-05T21:34:44.363Z",updated_at:"2022-01-05T21:34:44.363Z",is_active:1},{id:1426,account_id:6229,company_id:95,created_at:"2022-01-06T00:22:57.053Z",updated_at:"2022-01-06T00:22:57.053Z",is_active:1},{id:1432,account_id:6231,company_id:95,created_at:"2022-01-06T09:03:25.812Z",updated_at:"2022-01-06T09:03:25.812Z",is_active:1},{id:1441,account_id:6236,company_id:95,created_at:"2022-01-06T12:52:52.362Z",updated_at:"2022-01-06T12:52:52.362Z",is_active:1},{id:1449,account_id:6238,company_id:95,created_at:"2022-01-06T14:52:44.109Z",updated_at:"2022-01-06T14:52:44.109Z",is_active:1},{id:1454,account_id:6241,company_id:95,created_at:"2022-01-06T15:46:00.732Z",updated_at:"2022-01-06T15:46:00.732Z",is_active:1},{id:1458,account_id:6243,company_id:95,created_at:"2022-01-06T16:16:35.790Z",updated_at:"2022-01-06T16:16:35.790Z",is_active:1},{id:1465,account_id:6244,company_id:95,created_at:"2022-01-06T19:46:14.609Z",updated_at:"2022-01-06T19:46:14.609Z",is_active:1},{id:1473,account_id:6268,company_id:95,created_at:"2022-01-07T19:04:05.589Z",updated_at:"2022-01-07T19:04:05.589Z",is_active:1},{id:1480,account_id:6285,company_id:95,created_at:"2022-01-08T17:25:16.393Z",updated_at:"2022-01-08T17:25:16.393Z",is_active:1},{id:1489,account_id:6291,company_id:95,created_at:"2022-01-09T09:57:04.757Z",updated_at:"2022-01-09T09:57:04.757Z",is_active:1},{id:1493,account_id:6302,company_id:95,created_at:"2022-01-10T06:48:42.223Z",updated_at:"2022-01-10T06:48:42.223Z",is_active:1},{id:1501,account_id:6327,company_id:95,created_at:"2022-01-10T15:35:19.494Z",updated_at:"2022-01-10T15:35:19.494Z",is_active:1},{id:1504,account_id:6332,company_id:95,created_at:"2022-01-10T17:24:39.921Z",updated_at:"2022-01-10T17:24:39.921Z",is_active:1},{id:1507,account_id:6338,company_id:95,created_at:"2022-01-10T19:32:13.966Z",updated_at:"2022-01-10T19:32:13.966Z",is_active:1},{id:1512,account_id:6341,company_id:95,created_at:"2022-01-10T19:41:28.268Z",updated_at:"2022-01-10T19:41:28.268Z",is_active:1},{id:1521,account_id:6346,company_id:95,created_at:"2022-01-10T20:39:39.471Z",updated_at:"2022-01-10T20:39:39.471Z",is_active:1},{id:1527,account_id:6360,company_id:95,created_at:"2022-01-10T23:11:18.608Z",updated_at:"2022-01-10T23:11:18.608Z",is_active:1},{id:1537,account_id:6361,company_id:95,created_at:"2022-01-11T00:55:31.596Z",updated_at:"2022-01-11T00:55:31.596Z",is_active:1},{id:1543,account_id:6366,company_id:95,created_at:"2022-01-11T08:10:11.981Z",updated_at:"2022-01-11T08:10:11.981Z",is_active:1},{id:1553,account_id:6310,company_id:95,created_at:"2022-01-11T08:32:10.882Z",updated_at:"2022-01-11T08:32:10.882Z",is_active:1},{id:1559,account_id:6369,company_id:95,created_at:"2022-01-11T10:00:38.466Z",updated_at:"2022-01-11T10:00:38.466Z",is_active:1},{id:1566,account_id:6371,company_id:95,created_at:"2022-01-11T10:12:33.674Z",updated_at:"2022-01-11T10:12:33.674Z",is_active:1},{id:1569,account_id:6377,company_id:95,created_at:"2022-01-11T12:39:49.926Z",updated_at:"2022-01-11T12:39:49.926Z",is_active:1},{id:1580,account_id:6313,company_id:95,created_at:"2022-01-11T16:16:08.650Z",updated_at:"2022-01-11T16:16:08.650Z",is_active:1},{id:1588,account_id:6399,company_id:95,created_at:"2022-01-12T01:16:15.356Z",updated_at:"2022-01-12T01:16:15.356Z",is_active:1},{id:1591,account_id:6408,company_id:95,created_at:"2022-01-12T11:52:07.397Z",updated_at:"2022-01-12T11:52:07.397Z",is_active:1},{id:1599,account_id:6416,company_id:95,created_at:"2022-01-12T16:41:26.238Z",updated_at:"2022-01-12T16:41:26.238Z",is_active:1},{id:1604,account_id:6410,company_id:95,created_at:"2022-01-13T12:13:00.078Z",updated_at:"2022-01-13T12:13:00.078Z",is_active:1},{id:1612,account_id:6432,company_id:95,created_at:"2022-01-13T17:17:08.612Z",updated_at:"2022-01-13T17:17:08.612Z",is_active:1},{id:1617,account_id:6433,company_id:95,created_at:"2022-01-13T17:56:17.087Z",updated_at:"2022-01-13T17:56:17.087Z",is_active:1},{id:1622,account_id:6441,company_id:95,created_at:"2022-01-14T05:49:54.051Z",updated_at:"2022-01-14T05:49:54.051Z",is_active:1},{id:1625,account_id:6443,company_id:95,created_at:"2022-01-14T10:44:02.101Z",updated_at:"2022-01-14T10:44:02.101Z",is_active:1},{id:1630,account_id:6452,company_id:95,created_at:"2022-01-14T18:18:13.830Z",updated_at:"2022-01-14T18:18:13.830Z",is_active:1},{id:1635,account_id:6453,company_id:95,created_at:"2022-01-14T18:51:04.447Z",updated_at:"2022-01-14T18:51:04.447Z",is_active:1},{id:1638,account_id:6454,company_id:95,created_at:"2022-01-14T18:53:48.530Z",updated_at:"2022-01-14T18:53:48.530Z",is_active:1},{id:1656,account_id:6472,company_id:95,created_at:"2022-01-16T11:31:01.896Z",updated_at:"2022-01-16T11:31:01.896Z",is_active:1},{id:1664,account_id:6473,company_id:95,created_at:"2022-01-16T11:47:18.371Z",updated_at:"2022-01-16T11:47:18.371Z",is_active:1},{id:1668,account_id:6475,company_id:95,created_at:"2022-01-16T14:29:41.410Z",updated_at:"2022-01-16T14:29:41.410Z",is_active:1},{id:1671,account_id:6476,company_id:95,created_at:"2022-01-16T15:04:15.182Z",updated_at:"2022-01-16T15:04:15.182Z",is_active:1},{id:1676,account_id:6488,company_id:95,created_at:"2022-01-17T13:05:07.957Z",updated_at:"2022-01-17T13:05:07.957Z",is_active:1},{id:1678,account_id:6491,company_id:95,created_at:"2022-01-17T15:51:03.393Z",updated_at:"2022-01-17T15:51:03.393Z",is_active:1},{id:1682,account_id:6493,company_id:95,created_at:"2022-01-17T15:59:38.496Z",updated_at:"2022-01-17T15:59:38.496Z",is_active:1},{id:1689,account_id:6499,company_id:95,created_at:"2022-01-17T18:07:50.072Z",updated_at:"2022-01-17T18:07:50.072Z",is_active:1},{id:1691,account_id:6506,company_id:95,created_at:"2022-01-18T00:24:44.459Z",updated_at:"2022-01-18T00:24:44.459Z",is_active:1},{id:1694,account_id:6507,company_id:95,created_at:"2022-01-18T07:50:21.534Z",updated_at:"2022-01-18T07:50:21.534Z",is_active:1},{id:1700,account_id:6508,company_id:95,created_at:"2022-01-18T07:59:12.133Z",updated_at:"2022-01-18T07:59:12.133Z",is_active:1},{id:1708,account_id:6528,company_id:95,created_at:"2022-01-18T16:05:19.889Z",updated_at:"2022-01-18T16:05:19.889Z",is_active:1},{id:1719,account_id:6551,company_id:95,created_at:"2022-01-19T11:51:05.634Z",updated_at:"2022-01-19T11:51:05.634Z",is_active:1},{id:1722,account_id:6559,company_id:95,created_at:"2022-01-19T15:06:57.837Z",updated_at:"2022-01-19T15:06:57.837Z",is_active:1},{id:1728,account_id:6562,company_id:95,created_at:"2022-01-19T15:37:14.753Z",updated_at:"2022-01-19T15:37:14.753Z",is_active:1},{id:1732,account_id:6529,company_id:95,created_at:"2022-01-19T16:04:00.261Z",updated_at:"2022-01-19T16:04:00.261Z",is_active:1},{id:1740,account_id:6571,company_id:95,created_at:"2022-01-19T17:54:38.020Z",updated_at:"2022-01-19T17:54:38.020Z",is_active:1},{id:1744,account_id:6573,company_id:95,created_at:"2022-01-19T19:25:21.221Z",updated_at:"2022-01-19T19:25:21.221Z",is_active:1},{id:1749,account_id:6606,company_id:95,created_at:"2022-01-20T20:28:40.118Z",updated_at:"2022-01-20T20:28:40.118Z",is_active:1},{id:1754,account_id:6638,company_id:95,created_at:"2022-01-22T12:55:04.859Z",updated_at:"2022-01-22T12:55:04.859Z",is_active:1},{id:1763,account_id:6645,company_id:95,created_at:"2022-01-22T16:42:42.376Z",updated_at:"2022-01-22T16:42:42.376Z",is_active:1},{id:1769,account_id:6652,company_id:95,created_at:"2022-01-23T11:36:21.263Z",updated_at:"2022-01-23T11:36:21.263Z",is_active:1},{id:1773,account_id:6655,company_id:95,created_at:"2022-01-23T12:21:36.332Z",updated_at:"2022-01-23T12:21:36.332Z",is_active:1},{id:1778,account_id:6659,company_id:95,created_at:"2022-01-23T18:28:09.592Z",updated_at:"2022-01-23T18:28:09.592Z",is_active:1},{id:1783,account_id:6667,company_id:95,created_at:"2022-01-23T23:29:47.786Z",updated_at:"2022-01-23T23:29:47.786Z",is_active:1},{id:1793,account_id:6690,company_id:95,created_at:"2022-01-24T18:26:42.216Z",updated_at:"2022-01-24T18:26:42.216Z",is_active:1},{id:1797,account_id:6703,company_id:95,created_at:"2022-01-25T11:12:01.798Z",updated_at:"2022-01-25T11:12:01.798Z",is_active:1},{id:1807,account_id:6722,company_id:95,created_at:"2022-01-25T20:25:23.563Z",updated_at:"2022-01-25T20:25:23.563Z",is_active:1},{id:1814,account_id:6727,company_id:95,created_at:"2022-01-26T08:56:09.338Z",updated_at:"2022-01-26T08:56:09.338Z",is_active:1},{id:1819,account_id:6731,company_id:95,created_at:"2022-01-26T11:16:32.650Z",updated_at:"2022-01-26T11:16:32.650Z",is_active:1},{id:1823,account_id:6754,company_id:95,created_at:"2022-01-27T07:32:16.572Z",updated_at:"2022-01-27T07:32:16.572Z",is_active:1},{id:1830,account_id:6760,company_id:95,created_at:"2022-01-27T10:38:44.189Z",updated_at:"2022-01-27T10:38:44.189Z",is_active:1},{id:1837,account_id:6774,company_id:95,created_at:"2022-01-27T15:31:03.951Z",updated_at:"2022-01-27T15:31:03.951Z",is_active:1},{id:1842,account_id:6779,company_id:95,created_at:"2022-01-27T16:49:01.972Z",updated_at:"2022-01-27T16:49:01.972Z",is_active:1},{id:1846,account_id:6786,company_id:95,created_at:"2022-01-27T19:08:32.945Z",updated_at:"2022-01-27T19:08:32.945Z",is_active:1}]},{id:210,name:"Bratislavský samosprávny kraj",cin:"36063606",tin:"2021608369",website:"http://bratislavskykraj.sk",image:"uag8xhx5lol6ktn4bfvl",description:"

Zabezpečuje tvorbu a plnenie programu sociálneho, ekonomického a kultúrneho rozvoja na území bratislavského samosprávneho kraja;




",area:"Bratislava, okresy Senec, Malacky, Pezinok",employees:"245",created_at:"2019-09-18T06:11:40.000Z",updated_at:"2019-09-18T06:11:40.000Z",customer_id:null,payment_method_token:null,tin_vat:"SK2021608369",affiliate_id:null,company_url:"bratislavsky-samospravny-kraj",title_image_url:null,facebook_url:null,linkedin_url:null,instagram_url:null,twitter_url:null,address_id:190,youtube_url:null,company_premium_settings_id:195,subscribers:[{id:43,account_id:4243,company_id:210,created_at:"2021-09-25T18:44:29.000Z",updated_at:"2021-09-25T18:44:29.000Z",is_active:1},{id:52,account_id:4255,company_id:210,created_at:"2021-09-27T18:03:30.000Z",updated_at:"2021-09-27T18:03:30.000Z",is_active:1},{id:60,account_id:4254,company_id:210,created_at:"2021-09-27T18:08:31.000Z",updated_at:"2021-09-27T18:08:31.000Z",is_active:1},{id:68,account_id:4257,company_id:210,created_at:"2021-09-27T18:22:04.000Z",updated_at:"2021-09-27T18:22:04.000Z",is_active:1},{id:72,account_id:4270,company_id:210,created_at:"2021-09-28T14:45:07.000Z",updated_at:"2021-09-28T14:45:07.000Z",is_active:1},{id:77,account_id:4277,company_id:210,created_at:"2021-09-29T10:24:51.000Z",updated_at:"2021-09-29T10:24:51.000Z",is_active:1},{id:85,account_id:4282,company_id:210,created_at:"2021-09-29T18:36:35.000Z",updated_at:"2021-09-29T18:36:35.000Z",is_active:1},{id:97,account_id:4294,company_id:210,created_at:"2021-10-01T07:29:08.000Z",updated_at:"2021-10-01T07:29:08.000Z",is_active:1},{id:102,account_id:4297,company_id:210,created_at:"2021-10-01T13:24:30.000Z",updated_at:"2021-10-01T13:24:30.000Z",is_active:1},{id:106,account_id:4300,company_id:210,created_at:"2021-10-01T19:39:15.000Z",updated_at:"2021-10-01T19:39:15.000Z",is_active:1},{id:114,account_id:4306,company_id:210,created_at:"2021-10-02T23:33:13.000Z",updated_at:"2021-10-02T23:33:13.000Z",is_active:1},{id:124,account_id:4317,company_id:210,created_at:"2021-10-04T14:15:00.000Z",updated_at:"2021-10-04T14:15:00.000Z",is_active:1},{id:135,account_id:4328,company_id:210,created_at:"2021-10-05T11:32:06.000Z",updated_at:"2021-10-05T11:32:06.000Z",is_active:1},{id:142,account_id:4333,company_id:210,created_at:"2021-10-05T18:36:57.000Z",updated_at:"2021-10-05T18:36:57.000Z",is_active:1},{id:147,account_id:4336,company_id:210,created_at:"2021-10-06T07:40:55.000Z",updated_at:"2021-10-06T07:40:55.000Z",is_active:1},{id:161,account_id:4348,company_id:210,created_at:"2021-10-06T22:54:52.000Z",updated_at:"2021-10-06T22:54:52.000Z",is_active:1},{id:165,account_id:4356,company_id:210,created_at:"2021-10-07T10:11:58.000Z",updated_at:"2021-10-07T10:11:58.000Z",is_active:1},{id:172,account_id:4364,company_id:210,created_at:"2021-10-07T16:19:42.000Z",updated_at:"2021-10-07T16:19:42.000Z",is_active:1},{id:191,account_id:4398,company_id:210,created_at:"2021-10-12T06:33:22.000Z",updated_at:"2021-10-12T06:33:22.000Z",is_active:1},{id:195,account_id:4405,company_id:210,created_at:"2021-10-12T11:44:37.000Z",updated_at:"2021-10-12T11:44:37.000Z",is_active:1},{id:204,account_id:4415,company_id:210,created_at:"2021-10-13T14:58:12.000Z",updated_at:"2021-10-13T14:58:12.000Z",is_active:1},{id:214,account_id:4447,company_id:210,created_at:"2021-10-15T12:34:11.000Z",updated_at:"2021-10-15T12:34:11.000Z",is_active:1},{id:218,account_id:4451,company_id:210,created_at:"2021-10-15T19:29:56.000Z",updated_at:"2021-10-15T19:29:56.000Z",is_active:1},{id:224,account_id:4453,company_id:210,created_at:"2021-10-16T07:08:01.000Z",updated_at:"2021-10-16T07:08:01.000Z",is_active:1},{id:229,account_id:4467,company_id:210,created_at:"2021-10-17T12:08:14.000Z",updated_at:"2021-10-17T12:08:14.000Z",is_active:1},{id:235,account_id:4471,company_id:210,created_at:"2021-10-17T15:21:14.000Z",updated_at:"2021-10-17T15:21:14.000Z",is_active:1},{id:236,account_id:4472,company_id:210,created_at:"2021-10-17T16:52:09.000Z",updated_at:"2021-10-17T16:52:09.000Z",is_active:1},{id:243,account_id:4476,company_id:210,created_at:"2021-10-17T19:28:42.000Z",updated_at:"2021-10-17T19:28:42.000Z",is_active:1},{id:251,account_id:4480,company_id:210,created_at:"2021-10-18T09:08:35.000Z",updated_at:"2021-10-18T09:08:35.000Z",is_active:1},{id:253,account_id:4482,company_id:210,created_at:"2021-10-18T10:24:39.000Z",updated_at:"2021-10-18T10:24:39.000Z",is_active:1},{id:257,account_id:4485,company_id:210,created_at:"2021-10-18T12:31:03.000Z",updated_at:"2021-10-18T12:31:03.000Z",is_active:1},{id:267,account_id:4514,company_id:210,created_at:"2021-10-20T14:07:27.000Z",updated_at:"2021-10-20T14:07:27.000Z",is_active:1},{id:274,account_id:4515,company_id:210,created_at:"2021-10-20T14:44:07.000Z",updated_at:"2021-10-20T14:44:07.000Z",is_active:1},{id:283,account_id:4521,company_id:210,created_at:"2021-10-20T18:48:36.000Z",updated_at:"2021-10-20T18:48:36.000Z",is_active:1},{id:291,account_id:4549,company_id:210,created_at:"2021-10-21T14:33:08.000Z",updated_at:"2021-10-21T14:33:08.000Z",is_active:1},{id:295,account_id:4553,company_id:210,created_at:"2021-10-21T16:15:51.000Z",updated_at:"2021-10-21T16:15:51.000Z",is_active:1},{id:301,account_id:4557,company_id:210,created_at:"2021-10-21T17:16:19.000Z",updated_at:"2021-10-21T17:16:19.000Z",is_active:1},{id:306,account_id:4558,company_id:210,created_at:"2021-10-21T17:52:18.000Z",updated_at:"2021-10-21T17:52:18.000Z",is_active:1},{id:310,account_id:4562,company_id:210,created_at:"2021-10-21T18:40:54.000Z",updated_at:"2021-10-21T18:40:54.000Z",is_active:1},{id:320,account_id:4574,company_id:210,created_at:"2021-10-22T08:37:56.000Z",updated_at:"2021-10-22T08:37:56.000Z",is_active:1},{id:328,account_id:4580,company_id:210,created_at:"2021-10-22T10:27:46.000Z",updated_at:"2021-10-22T10:27:46.000Z",is_active:1},{id:331,account_id:4584,company_id:210,created_at:"2021-10-22T11:42:42.000Z",updated_at:"2021-10-22T11:42:42.000Z",is_active:1},{id:339,account_id:4585,company_id:210,created_at:"2021-10-22T13:32:26.000Z",updated_at:"2021-10-22T13:32:26.000Z",is_active:1},{id:346,account_id:4586,company_id:210,created_at:"2021-10-22T14:36:50.000Z",updated_at:"2021-10-22T14:36:50.000Z",is_active:1},{id:349,account_id:4596,company_id:210,created_at:"2021-10-22T19:02:56.000Z",updated_at:"2021-10-22T19:02:56.000Z",is_active:1},{id:355,account_id:4599,company_id:210,created_at:"2021-10-23T12:27:04.000Z",updated_at:"2021-10-23T12:27:04.000Z",is_active:1},{id:362,account_id:4606,company_id:210,created_at:"2021-10-24T04:56:57.000Z",updated_at:"2021-10-24T04:56:57.000Z",is_active:1},{id:368,account_id:4614,company_id:210,created_at:"2021-10-24T12:33:26.000Z",updated_at:"2021-10-24T12:33:26.000Z",is_active:1},{id:369,account_id:4616,company_id:210,created_at:"2021-10-24T13:17:47.000Z",updated_at:"2021-10-24T13:17:47.000Z",is_active:1},{id:375,account_id:4635,company_id:210,created_at:"2021-10-24T21:56:19.000Z",updated_at:"2021-10-24T21:56:19.000Z",is_active:1},{id:381,account_id:4651,company_id:210,created_at:"2021-10-25T21:55:36.000Z",updated_at:"2021-10-25T21:55:36.000Z",is_active:1},{id:383,account_id:4653,company_id:210,created_at:"2021-10-26T07:28:16.000Z",updated_at:"2021-10-26T07:28:16.000Z",is_active:1},{id:387,account_id:4660,company_id:210,created_at:"2021-10-26T12:36:53.000Z",updated_at:"2021-10-26T12:36:53.000Z",is_active:1},{id:393,account_id:4668,company_id:210,created_at:"2021-10-26T19:16:42.000Z",updated_at:"2021-10-26T19:16:42.000Z",is_active:1},{id:399,account_id:4674,company_id:210,created_at:"2021-10-26T23:37:11.000Z",updated_at:"2021-10-26T23:37:11.000Z",is_active:1},{id:402,account_id:4681,company_id:210,created_at:"2021-10-27T10:46:25.000Z",updated_at:"2021-10-27T10:46:25.000Z",is_active:1},{id:410,account_id:4695,company_id:210,created_at:"2021-10-27T19:49:16.000Z",updated_at:"2021-10-27T19:49:16.000Z",is_active:1},{id:415,account_id:4696,company_id:210,created_at:"2021-10-27T22:30:20.000Z",updated_at:"2021-10-27T22:30:20.000Z",is_active:1},{id:931,account_id:5525,company_id:210,created_at:"2021-11-28T20:54:44.000Z",updated_at:"2021-11-28T20:54:44.000Z",is_active:1},{id:1603,account_id:6423,company_id:210,created_at:"2022-01-13T07:32:54.358Z",updated_at:"2022-01-13T07:32:54.358Z",is_active:1},{id:1687,account_id:4636,company_id:210,created_at:"2022-01-17T17:27:30.936Z",updated_at:"2022-01-17T17:27:30.936Z",is_active:1}]},{id:181,name:"Slovenské elektrárne, a.s.",cin:"35829052",tin:"2020261353",website:"https://www.seas.sk/",image:"u5yv7wymfvg301obau4p",description:"

Sme najväčší výrobca elektriny na Slovensku a jeden z najväčších v strednej Európe. Máme dve jadrové, 31 vodných, dve uhoľné a dve fotovoltické elektrárne. Ako najväčší súkromný investor na Slovensku, ponúkame stabilné zamestnanie a takmer 80-ročné skúsenosti v energetike. Aj keď máme jadrové reaktory a unikátne technológie, tým najdôležitejším sú stále naši zamestnanci.




Výrazne prispievame k boju proti klimatickým zmenám, až 95 % elektriny dodávame bez emisií skleníkových plynov. Zabránime vypusteniu takého množstva emisií, ako keby sme z ciest odstránili 5,4 milióna osobných a nákladných vozidiel. Teda o polovicu viac, než ich dnes skutočne jazdí po Slovensku.




Vďaka inováciám a moderným technológiám môžu naši zamestnanci rozvíjať svoj potenciál na rýchlo sa meniacom energetickom trhu 21. storočia. Naše jedinečné technológie, ktoré inde na Slovensku nenájdete, prispievajú k tomu, že práca u nás je naozaj veľkou výzvou pre každého, a to nielen pre technikov. U nás sa totiž môže uplatniť skutočne každý. Okrem jadrových fyzikov či trhových analytikov potrebujeme aj také profesie, ako sú potápači či železničiari.

",area:"Energetika",employees:"3600",created_at:"2019-05-31T10:21:36.000Z",updated_at:"2021-10-07T11:19:15.000Z",customer_id:null,payment_method_token:null,tin_vat:"SK2020261353",affiliate_id:null,company_url:"slovenske-elektrarne-a-s",title_image_url:"kyqnnpbpsrh3ermujep3",facebook_url:"SlovenskeElektrarne",linkedin_url:"elektrarne",instagram_url:"elektrarne/",twitter_url:"https://twitter.com/Elektrarne",address_id:161,youtube_url:null,company_premium_settings_id:167,subscribers:[{id:159,account_id:4348,company_id:181,created_at:"2021-10-06T22:54:52.000Z",updated_at:"2021-10-06T22:54:52.000Z",is_active:1},{id:264,account_id:337,company_id:181,created_at:"2021-10-19T08:44:09.000Z",updated_at:"2021-10-19T08:44:09.000Z",is_active:1},{id:416,account_id:4705,company_id:181,created_at:"2021-10-28T09:15:17.000Z",updated_at:"2021-10-28T09:15:17.000Z",is_active:1},{id:425,account_id:4708,company_id:181,created_at:"2021-10-28T09:53:58.000Z",updated_at:"2021-10-28T09:53:58.000Z",is_active:1},{id:430,account_id:4716,company_id:181,created_at:"2021-10-29T14:15:32.000Z",updated_at:"2021-10-29T14:15:32.000Z",is_active:1},{id:439,account_id:4734,company_id:181,created_at:"2021-10-29T14:53:02.000Z",updated_at:"2021-10-29T14:53:02.000Z",is_active:1},{id:446,account_id:4738,company_id:181,created_at:"2021-10-29T17:12:58.000Z",updated_at:"2021-10-29T17:12:58.000Z",is_active:1},{id:450,account_id:4746,company_id:181,created_at:"2021-10-30T07:10:50.000Z",updated_at:"2021-10-30T07:10:50.000Z",is_active:1},{id:455,account_id:4751,company_id:181,created_at:"2021-10-30T14:03:10.000Z",updated_at:"2021-10-30T14:03:10.000Z",is_active:1},{id:466,account_id:4796,company_id:181,created_at:"2021-11-01T19:04:36.000Z",updated_at:"2021-11-01T19:04:36.000Z",is_active:1},{id:476,account_id:4800,company_id:181,created_at:"2021-11-01T22:56:56.000Z",updated_at:"2021-11-01T22:56:56.000Z",is_active:1},{id:481,account_id:4803,company_id:181,created_at:"2021-11-02T05:49:35.000Z",updated_at:"2021-11-02T05:49:35.000Z",is_active:1},{id:484,account_id:4805,company_id:181,created_at:"2021-11-02T06:25:12.000Z",updated_at:"2021-11-02T06:25:12.000Z",is_active:1},{id:486,account_id:4807,company_id:181,created_at:"2021-11-02T07:08:07.000Z",updated_at:"2021-11-02T07:08:07.000Z",is_active:1},{id:494,account_id:4842,company_id:181,created_at:"2021-11-02T13:52:01.000Z",updated_at:"2021-11-02T13:52:01.000Z",is_active:1},{id:502,account_id:4854,company_id:181,created_at:"2021-11-02T16:35:24.000Z",updated_at:"2021-11-02T16:35:24.000Z",is_active:1},{id:507,account_id:4862,company_id:181,created_at:"2021-11-02T19:16:27.000Z",updated_at:"2021-11-02T19:16:27.000Z",is_active:1},{id:511,account_id:4867,company_id:181,created_at:"2021-11-02T19:57:26.000Z",updated_at:"2021-11-02T19:57:26.000Z",is_active:1},{id:522,account_id:4892,company_id:181,created_at:"2021-11-03T19:36:22.000Z",updated_at:"2021-11-03T19:36:22.000Z",is_active:1},{id:528,account_id:4898,company_id:181,created_at:"2021-11-04T04:52:13.000Z",updated_at:"2021-11-04T04:52:13.000Z",is_active:1},{id:531,account_id:4901,company_id:181,created_at:"2021-11-04T08:14:42.000Z",updated_at:"2021-11-04T08:14:42.000Z",is_active:1},{id:540,account_id:4904,company_id:181,created_at:"2021-11-04T12:55:23.000Z",updated_at:"2021-11-04T12:55:23.000Z",is_active:1},{id:548,account_id:4920,company_id:181,created_at:"2021-11-05T06:36:31.000Z",updated_at:"2021-11-05T06:36:31.000Z",is_active:1},{id:554,account_id:4924,company_id:181,created_at:"2021-11-05T08:19:31.000Z",updated_at:"2021-11-05T08:19:31.000Z",is_active:1},{id:558,account_id:4939,company_id:181,created_at:"2021-11-05T17:43:44.000Z",updated_at:"2021-11-05T17:43:44.000Z",is_active:1},{id:561,account_id:4942,company_id:181,created_at:"2021-11-05T19:43:12.000Z",updated_at:"2021-11-05T19:43:12.000Z",is_active:1},{id:568,account_id:4946,company_id:181,created_at:"2021-11-05T20:18:31.000Z",updated_at:"2021-11-05T20:18:31.000Z",is_active:1},{id:571,account_id:4947,company_id:181,created_at:"2021-11-05T20:45:37.000Z",updated_at:"2021-11-05T20:45:37.000Z",is_active:1},{id:577,account_id:4956,company_id:181,created_at:"2021-11-06T09:44:06.000Z",updated_at:"2021-11-06T09:44:06.000Z",is_active:1},{id:590,account_id:4988,company_id:181,created_at:"2021-11-07T18:01:09.000Z",updated_at:"2021-11-07T18:01:09.000Z",is_active:1},{id:597,account_id:4993,company_id:181,created_at:"2021-11-07T22:07:28.000Z",updated_at:"2021-11-07T22:07:28.000Z",is_active:1},{id:609,account_id:5010,company_id:181,created_at:"2021-11-08T15:07:22.000Z",updated_at:"2021-11-08T15:07:22.000Z",is_active:1},{id:623,account_id:5027,company_id:181,created_at:"2021-11-08T20:35:59.000Z",updated_at:"2021-11-08T20:35:59.000Z",is_active:1},{id:629,account_id:5034,company_id:181,created_at:"2021-11-09T08:52:34.000Z",updated_at:"2021-11-09T08:52:34.000Z",is_active:1},{id:638,account_id:5050,company_id:181,created_at:"2021-11-09T15:47:02.000Z",updated_at:"2021-11-09T15:47:02.000Z",is_active:1},{id:642,account_id:4729,company_id:181,created_at:"2021-11-09T18:30:38.000Z",updated_at:"2021-11-09T18:30:38.000Z",is_active:1},{id:648,account_id:5057,company_id:181,created_at:"2021-11-09T18:52:01.000Z",updated_at:"2021-11-09T18:52:01.000Z",is_active:1},{id:652,account_id:5069,company_id:181,created_at:"2021-11-10T10:50:38.000Z",updated_at:"2021-11-10T10:50:38.000Z",is_active:1},{id:657,account_id:5073,company_id:181,created_at:"2021-11-10T13:28:39.000Z",updated_at:"2021-11-10T13:28:39.000Z",is_active:1},{id:664,account_id:5074,company_id:181,created_at:"2021-11-10T14:16:40.000Z",updated_at:"2021-11-10T14:16:40.000Z",is_active:1},{id:667,account_id:5085,company_id:181,created_at:"2021-11-10T17:15:39.000Z",updated_at:"2021-11-10T17:15:39.000Z",is_active:1},{id:676,account_id:5101,company_id:181,created_at:"2021-11-11T11:20:35.000Z",updated_at:"2021-11-11T11:20:35.000Z",is_active:1},{id:678,account_id:5108,company_id:181,created_at:"2021-11-11T13:10:56.000Z",updated_at:"2021-11-11T13:10:56.000Z",is_active:1},{id:687,account_id:5128,company_id:181,created_at:"2021-11-12T11:44:44.000Z",updated_at:"2021-11-12T11:44:44.000Z",is_active:1},{id:693,account_id:5138,company_id:181,created_at:"2021-11-12T20:59:21.000Z",updated_at:"2021-11-12T20:59:21.000Z",is_active:1},{id:703,account_id:5155,company_id:181,created_at:"2021-11-13T20:20:04.000Z",updated_at:"2021-11-13T20:20:04.000Z",is_active:1},{id:707,account_id:5161,company_id:181,created_at:"2021-11-14T11:15:05.000Z",updated_at:"2021-11-14T11:15:05.000Z",is_active:1},{id:712,account_id:5164,company_id:181,created_at:"2021-11-14T12:40:57.000Z",updated_at:"2021-11-14T12:40:57.000Z",is_active:1},{id:717,account_id:5165,company_id:181,created_at:"2021-11-14T13:02:48.000Z",updated_at:"2021-11-14T13:02:48.000Z",is_active:1},{id:723,account_id:5175,company_id:181,created_at:"2021-11-14T17:58:02.000Z",updated_at:"2021-11-14T17:58:02.000Z",is_active:1},{id:752,account_id:5254,company_id:181,created_at:"2021-11-16T18:20:04.000Z",updated_at:"2021-11-16T18:20:04.000Z",is_active:1},{id:755,account_id:5255,company_id:181,created_at:"2021-11-16T18:46:55.000Z",updated_at:"2021-11-16T18:46:55.000Z",is_active:1},{id:762,account_id:5256,company_id:181,created_at:"2021-11-16T18:51:17.000Z",updated_at:"2021-11-16T18:51:17.000Z",is_active:1},{id:765,account_id:5262,company_id:181,created_at:"2021-11-16T23:40:31.000Z",updated_at:"2021-11-16T23:40:31.000Z",is_active:1},{id:771,account_id:5263,company_id:181,created_at:"2021-11-16T23:57:27.000Z",updated_at:"2021-11-16T23:57:27.000Z",is_active:1},{id:776,account_id:5267,company_id:181,created_at:"2021-11-17T08:55:23.000Z",updated_at:"2021-11-17T08:55:23.000Z",is_active:1},{id:782,account_id:5276,company_id:181,created_at:"2021-11-17T15:17:22.000Z",updated_at:"2021-11-17T15:17:22.000Z",is_active:1},{id:789,account_id:5284,company_id:181,created_at:"2021-11-17T19:32:49.000Z",updated_at:"2021-11-17T19:32:49.000Z",is_active:1},{id:796,account_id:5286,company_id:181,created_at:"2021-11-17T21:26:49.000Z",updated_at:"2021-11-17T21:26:49.000Z",is_active:1},{id:801,account_id:5295,company_id:181,created_at:"2021-11-18T09:13:35.000Z",updated_at:"2021-11-18T09:13:35.000Z",is_active:1},{id:808,account_id:5308,company_id:181,created_at:"2021-11-18T13:24:07.000Z",updated_at:"2021-11-18T13:24:07.000Z",is_active:1},{id:841,account_id:5380,company_id:181,created_at:"2021-11-22T12:25:05.000Z",updated_at:"2021-11-22T12:25:05.000Z",is_active:1},{id:849,account_id:5396,company_id:181,created_at:"2021-11-22T19:55:51.000Z",updated_at:"2021-11-22T19:55:51.000Z",is_active:1},{id:854,account_id:5397,company_id:181,created_at:"2021-11-22T20:28:07.000Z",updated_at:"2021-11-22T20:28:07.000Z",is_active:1},{id:856,account_id:5416,company_id:181,created_at:"2021-11-23T20:00:30.000Z",updated_at:"2021-11-23T20:00:30.000Z",is_active:1},{id:865,account_id:5438,company_id:181,created_at:"2021-11-24T20:25:53.000Z",updated_at:"2021-11-24T20:25:53.000Z",is_active:1},{id:877,account_id:5456,company_id:181,created_at:"2021-11-25T17:04:05.000Z",updated_at:"2021-11-25T17:04:05.000Z",is_active:1},{id:888,account_id:5478,company_id:181,created_at:"2021-11-26T13:58:18.000Z",updated_at:"2021-11-26T13:58:18.000Z",is_active:1},{id:892,account_id:5485,company_id:181,created_at:"2021-11-26T20:11:42.000Z",updated_at:"2021-11-26T20:11:42.000Z",is_active:1},{id:898,account_id:5487,company_id:181,created_at:"2021-11-26T22:20:14.000Z",updated_at:"2021-11-26T22:20:14.000Z",is_active:1},{id:912,account_id:5502,company_id:181,created_at:"2021-11-27T17:49:35.000Z",updated_at:"2021-11-27T17:49:35.000Z",is_active:1},{id:917,account_id:5516,company_id:181,created_at:"2021-11-28T12:40:45.000Z",updated_at:"2021-11-28T12:40:45.000Z",is_active:1},{id:926,account_id:5525,company_id:181,created_at:"2021-11-28T20:53:56.000Z",updated_at:"2021-11-28T20:53:56.000Z",is_active:1},{id:963,account_id:5533,company_id:181,created_at:"2021-11-29T11:39:50.000Z",updated_at:"2021-11-29T11:39:50.000Z",is_active:1},{id:965,account_id:5537,company_id:181,created_at:"2021-11-29T13:17:05.000Z",updated_at:"2021-11-29T13:17:05.000Z",is_active:1},{id:971,account_id:5548,company_id:181,created_at:"2021-11-29T18:29:48.000Z",updated_at:"2021-11-29T18:29:48.000Z",is_active:1},{id:973,account_id:5558,company_id:181,created_at:"2021-11-30T06:10:04.000Z",updated_at:"2021-11-30T06:10:04.000Z",is_active:1},{id:975,account_id:5563,company_id:181,created_at:"2021-11-30T08:20:06.000Z",updated_at:"2021-11-30T08:20:06.000Z",is_active:1},{id:979,account_id:5564,company_id:181,created_at:"2021-11-30T09:39:34.000Z",updated_at:"2021-11-30T09:39:34.000Z",is_active:1},{id:984,account_id:5589,company_id:181,created_at:"2021-11-30T19:22:31.000Z",updated_at:"2021-11-30T19:22:31.000Z",is_active:1},{id:992,account_id:5592,company_id:181,created_at:"2021-11-30T20:45:00.000Z",updated_at:"2021-11-30T20:45:00.000Z",is_active:1},{id:1008,account_id:5620,company_id:181,created_at:"2021-12-01T21:12:03.000Z",updated_at:"2021-12-01T21:12:03.000Z",is_active:1},{id:1014,account_id:5621,company_id:181,created_at:"2021-12-01T23:56:53.000Z",updated_at:"2021-12-01T23:56:53.000Z",is_active:1},{id:1023,account_id:5624,company_id:181,created_at:"2021-12-02T08:49:00.000Z",updated_at:"2021-12-02T08:49:00.000Z",is_active:1},{id:1027,account_id:5639,company_id:181,created_at:"2021-12-02T19:39:54.000Z",updated_at:"2021-12-02T19:39:54.000Z",is_active:1},{id:1035,account_id:5649,company_id:181,created_at:"2021-12-03T16:15:52.000Z",updated_at:"2021-12-03T16:15:52.000Z",is_active:1},{id:1045,account_id:5663,company_id:181,created_at:"2021-12-03T22:20:42.000Z",updated_at:"2021-12-03T22:20:42.000Z",is_active:1},{id:1051,account_id:5665,company_id:181,created_at:"2021-12-04T03:17:14.000Z",updated_at:"2021-12-04T03:17:14.000Z",is_active:1},{id:1057,account_id:5671,company_id:181,created_at:"2021-12-04T11:51:40.000Z",updated_at:"2021-12-04T11:51:40.000Z",is_active:1},{id:1062,account_id:5672,company_id:181,created_at:"2021-12-04T13:17:27.000Z",updated_at:"2021-12-04T13:17:27.000Z",is_active:1},{id:1064,account_id:5677,company_id:181,created_at:"2021-12-04T21:18:11.000Z",updated_at:"2021-12-04T21:18:11.000Z",is_active:1},{id:1072,account_id:5689,company_id:181,created_at:"2021-12-05T19:48:13.000Z",updated_at:"2021-12-05T19:48:13.000Z",is_active:1},{id:1078,account_id:5699,company_id:181,created_at:"2021-12-06T10:20:52.000Z",updated_at:"2021-12-06T10:20:52.000Z",is_active:1},{id:1081,account_id:5713,company_id:181,created_at:"2021-12-06T19:14:54.000Z",updated_at:"2021-12-06T19:14:54.000Z",is_active:1},{id:1086,account_id:5714,company_id:181,created_at:"2021-12-06T19:32:48.000Z",updated_at:"2021-12-06T19:32:48.000Z",is_active:1},{id:1091,account_id:5732,company_id:181,created_at:"2021-12-07T14:48:01.000Z",updated_at:"2021-12-07T14:48:01.000Z",is_active:1},{id:1105,account_id:5745,company_id:181,created_at:"2021-12-07T23:19:11.257Z",updated_at:"2021-12-07T23:19:11.257Z",is_active:1},{id:1109,account_id:5759,company_id:181,created_at:"2021-12-08T17:56:14.927Z",updated_at:"2021-12-08T17:56:14.927Z",is_active:1},{id:1127,account_id:5808,company_id:181,created_at:"2021-12-12T20:16:39.184Z",updated_at:"2021-12-12T20:16:39.184Z",is_active:1},{id:1130,account_id:5814,company_id:181,created_at:"2021-12-13T10:21:01.400Z",updated_at:"2021-12-13T10:21:01.400Z",is_active:1},{id:1141,account_id:5826,company_id:181,created_at:"2021-12-13T14:32:18.087Z",updated_at:"2021-12-13T14:32:18.087Z",is_active:1},{id:1143,account_id:5848,company_id:181,created_at:"2021-12-14T11:11:04.972Z",updated_at:"2021-12-14T11:11:04.972Z",is_active:1},{id:1150,account_id:5855,company_id:181,created_at:"2021-12-14T14:59:20.355Z",updated_at:"2021-12-14T14:59:20.355Z",is_active:1},{id:1162,account_id:5886,company_id:181,created_at:"2021-12-16T13:29:13.635Z",updated_at:"2021-12-16T13:29:13.635Z",is_active:1},{id:1167,account_id:5891,company_id:181,created_at:"2021-12-16T16:53:28.533Z",updated_at:"2021-12-16T16:53:28.533Z",is_active:1},{id:1174,account_id:5901,company_id:181,created_at:"2021-12-18T13:53:00.936Z",updated_at:"2021-12-18T13:53:00.936Z",is_active:1},{id:1184,account_id:5909,company_id:181,created_at:"2021-12-19T15:35:27.075Z",updated_at:"2021-12-19T15:35:27.075Z",is_active:1},{id:1186,account_id:5930,company_id:181,created_at:"2021-12-20T18:30:24.008Z",updated_at:"2021-12-20T18:30:24.008Z",is_active:1},{id:1192,account_id:5914,company_id:181,created_at:"2021-12-20T18:47:37.043Z",updated_at:"2021-12-20T18:47:37.043Z",is_active:1},{id:1198,account_id:5932,company_id:181,created_at:"2021-12-20T19:54:01.709Z",updated_at:"2021-12-20T19:54:01.709Z",is_active:1},{id:1205,account_id:5937,company_id:181,created_at:"2021-12-21T00:49:33.097Z",updated_at:"2021-12-21T00:49:33.097Z",is_active:1},{id:1215,account_id:5955,company_id:181,created_at:"2021-12-21T21:49:41.228Z",updated_at:"2021-12-21T21:49:41.228Z",is_active:1},{id:1221,account_id:5945,company_id:181,created_at:"2021-12-21T21:56:19.995Z",updated_at:"2021-12-21T21:56:19.995Z",is_active:1},{id:1236,account_id:5978,company_id:181,created_at:"2021-12-22T22:06:18.797Z",updated_at:"2021-12-22T22:06:18.797Z",is_active:1},{id:1238,account_id:5985,company_id:181,created_at:"2021-12-23T13:38:51.687Z",updated_at:"2021-12-23T13:38:51.687Z",is_active:1},{id:1253,account_id:6018,company_id:181,created_at:"2021-12-27T13:33:37.775Z",updated_at:"2021-12-27T13:33:37.775Z",is_active:1},{id:1262,account_id:6032,company_id:181,created_at:"2021-12-28T09:31:26.337Z",updated_at:"2021-12-28T09:31:26.337Z",is_active:1},{id:1266,account_id:6035,company_id:181,created_at:"2021-12-28T10:39:33.241Z",updated_at:"2021-12-28T10:39:33.241Z",is_active:1},{id:1270,account_id:6047,company_id:181,created_at:"2021-12-28T17:14:40.634Z",updated_at:"2021-12-28T17:14:40.634Z",is_active:1},{id:1276,account_id:6062,company_id:181,created_at:"2021-12-28T22:50:34.354Z",updated_at:"2021-12-28T22:50:34.354Z",is_active:1},{id:1280,account_id:6065,company_id:181,created_at:"2021-12-29T05:13:48.894Z",updated_at:"2021-12-29T05:13:48.894Z",is_active:1},{id:1287,account_id:6071,company_id:181,created_at:"2021-12-29T09:54:52.501Z",updated_at:"2021-12-29T09:54:52.501Z",is_active:1},{id:1293,account_id:6073,company_id:181,created_at:"2021-12-29T10:52:39.261Z",updated_at:"2021-12-29T10:52:39.261Z",is_active:1},{id:1300,account_id:6083,company_id:181,created_at:"2021-12-29T22:07:04.113Z",updated_at:"2021-12-29T22:07:04.113Z",is_active:1},{id:1304,account_id:6091,company_id:181,created_at:"2021-12-30T10:02:21.018Z",updated_at:"2021-12-30T10:02:21.018Z",is_active:1},{id:1313,account_id:6097,company_id:181,created_at:"2021-12-30T17:21:12.849Z",updated_at:"2021-12-30T17:21:12.849Z",is_active:1},{id:1319,account_id:6100,company_id:181,created_at:"2021-12-30T21:07:33.540Z",updated_at:"2021-12-30T21:07:33.540Z",is_active:1},{id:1325,account_id:6110,company_id:181,created_at:"2022-01-01T12:43:01.065Z",updated_at:"2022-01-01T12:43:01.065Z",is_active:1},{id:1329,account_id:6115,company_id:181,created_at:"2022-01-01T22:24:04.874Z",updated_at:"2022-01-01T22:24:04.874Z",is_active:1},{id:1343,account_id:6125,company_id:181,created_at:"2022-01-02T20:54:05.063Z",updated_at:"2022-01-02T20:54:05.063Z",is_active:1},{id:1350,account_id:6142,company_id:181,created_at:"2022-01-03T14:30:31.578Z",updated_at:"2022-01-03T14:30:31.578Z",is_active:1},{id:1354,account_id:6145,company_id:181,created_at:"2022-01-03T15:26:13.947Z",updated_at:"2022-01-03T15:26:13.947Z",is_active:1},{id:1358,account_id:6158,company_id:181,created_at:"2022-01-03T21:27:46.267Z",updated_at:"2022-01-03T21:27:46.267Z",is_active:1},{id:1365,account_id:6148,company_id:181,created_at:"2022-01-03T23:13:26.249Z",updated_at:"2022-01-03T23:13:26.249Z",is_active:1},{id:1366,account_id:6162,company_id:181,created_at:"2022-01-04T02:25:30.257Z",updated_at:"2022-01-04T02:25:30.257Z",is_active:1},{id:1368,account_id:6163,company_id:181,created_at:"2022-01-04T08:35:06.058Z",updated_at:"2022-01-04T08:35:06.058Z",is_active:1},{id:1382,account_id:6183,company_id:181,created_at:"2022-01-04T19:44:53.298Z",updated_at:"2022-01-04T19:44:53.298Z",is_active:1},{id:1396,account_id:6191,company_id:181,created_at:"2022-01-05T06:51:07.608Z",updated_at:"2022-01-05T06:51:07.608Z",is_active:1},{id:1399,account_id:6196,company_id:181,created_at:"2022-01-05T10:58:13.765Z",updated_at:"2022-01-05T10:58:13.765Z",is_active:1},{id:1408,account_id:6201,company_id:181,created_at:"2022-01-05T12:34:46.242Z",updated_at:"2022-01-05T12:34:46.242Z",is_active:1},{id:1410,account_id:6209,company_id:181,created_at:"2022-01-05T17:18:29.374Z",updated_at:"2022-01-05T17:18:29.374Z",is_active:1}]}]
Get talented employees for your company
Take advantage of a modern system to advertise job openings. With us, you can control the entire selection process from one place. From sending bulk messages through candidate categorization to giving feedback. In addition, all positions on our portal get posted on social media at no extra cost.
Try the service for free
Join 500+ successful companies that use Pracuj.sk service and reach and attract skilled people.
Advertise all types of job offers
Increase reach on social networks
Candidate management and interview planning
Company page with current positions
Possibility to connect to your system (API)
More details about the service
Purchase credits on favorable terms
We provide significant discounts for bulk purchases of credits.
1 credit = advertisement of one position for max. one month
I want to order
10 credits
Need to advertise in larger quantities or have special requirements?
Contact us
Our employers include
... and 500+ other companies
What do you get by using the Pracuj.sk portal?
Try it for free

You will receive credit to try the whole service completely free.
Advertise all types of job offers

Immediately after login, you can publish structured offer and start attracting candidates.
Candidate management and interviews

You will be able to manage candidates' applications and schedule interviews directly in your account.
Company presentation

You will get the opportunity to present the public profile of your company with a list of your positions.
Promotion on social networks

We will support your advertising by promoting it on social networks and sharing it in student groups.
Email campaigns

We will include your offers in targeted email campaigns, further increasing their impact.
Offer analytics

You will get access to see the offer analytics giving you a good overview which offers work best.
API support

You will get the opportunity to connect your HR or other IT system with our service via the REST API.
HR branding and PR

We will support your HR branding together with our online / offline PR activities (surveys, PR news, blog posts, events).
Testimonials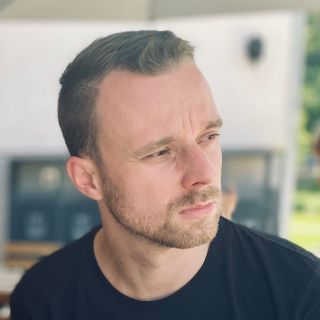 "The Praxuj portal is an intuitive tool for every modern HR manager who plans to effectively and successfully address (especially) ambitious millennials and the Z generation. There was a lot to choose from and new skilled colleagues were added to our international Expandeco team."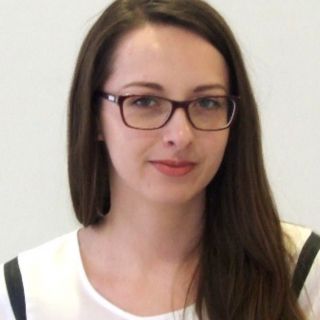 "I perceive Praxuj.sk as a dynamically developing company. I was especially interested in their focus on students and graduates. Thanks praxuj.sk we teamed up with interesting candidates, among other things, we like this before managed to strengthen the HR team. I also appreciate the customer-oriented approach and continuous improvement of the user environment. I keep my fingers crossed for further work."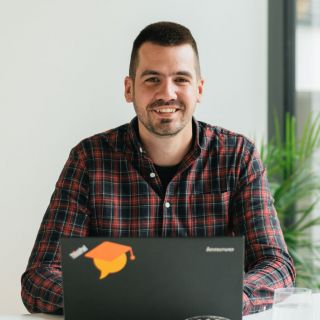 "Praxuj.sk is an useful platform that connects employers with students and graduates. After our first advertisement, I was positively surprised by the interest of candidates in our position, and therefore we will be happy to return to Praxuj in the future."